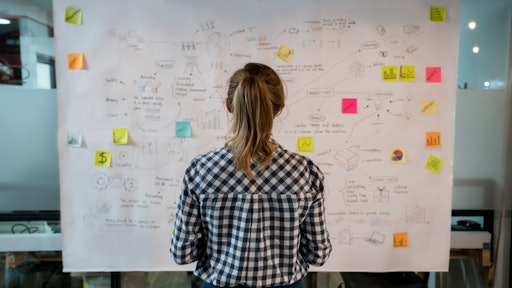 Getty Images
PepsiCo plants to bolster its supply chain by hiring a more diverse workforce.
"Evaluating manufacturing in North America and here at PepsiCo, the supply chain continues to modernize and become more complex," Jana Gessner, vice president for EHS at PepsiCo explains to Industry Week. "complexity requires a workforce that views situations in a new light. Women's experiences and thought processes are different."
The company plans on bringing more women into manager roles within its supply chain. PepsiCo currently has internal programs designed for the development and advancement of women in its supply chain. Meanwhile, roles aren't just limited to leadership positions. Industry Week reports that there is also a Women's Inclusion Network that helps keep female frontline associates engaged by helping connect associates with internal and external partners.
Pepsi's North America Beverage team is piloting a program called Women in Operations that connects female supply chain colleagues. Women can discuss issues that are both personal and work related, such as how to ensure that their voices are heard in the workplace and how to move their careers forward.
To attract new talent, PepsiCo is also doing a STEM outreach program that encourages young women to explore STEM careers at PepsiCo. The company's Career Accelerator Days allows middle and high school students to be exposed to its careers through demonstrations, discussion and hands-on experiences.
PepsiCo also regularly visits college campuses and is heavily involved in social media engagement to attract new talent as well. So far, 53 percent of new manufacturing leadership hires at Frito-Lay were women.
To read the full original article, please click here.