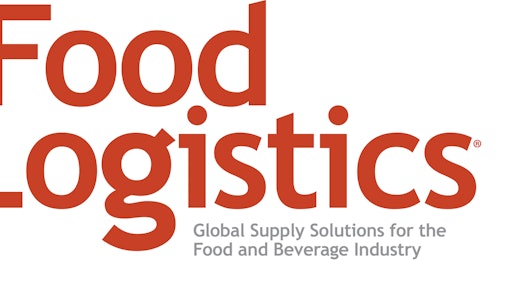 The global food supply chain has been a major topic of discussion in 2019 as emerging technologies came to the forefront as not only a way to make the supply chain more visible, but as a way to protect consumers from the influx of foodborne illnesses. Meanwhile, major acquisitions and the ongoing driver shortage made headline news.
Food Logistics has been covering each aspect of the food supply chain this year, allowing readers to have a range of topics to catch up on.
Below are the top 10 most read Food Logistics articles in 2019.
Performance Food Group shook the industry this summer when it announced that it was acquiring Reinhart Foodservice in a $2 billion deal. With the acquisition, Performance Food expects to save $50 million in costs by the third year after the completion of the deal.
In November, former Port of Portland terminal ICTSI Oregon was awarded $93.6 million by a federal jury after it was found that dock workers union sabotaged shipping traffic, causing productivity to drop through years of labor slowdowns and stoppages. However, a judge has agreed to delay the award, allowing both sides in the case whether the award should stick or be reduced because the union said it could potentially be bankrupt by it.
The Food Safety Modernization Act allowed the FDA to exercise its authority to suspend six food facilities. In this article, Food Logistics dives into the facilities that were suspended and what led to the FDA intervening.
A new report predicts that by 2030 dairy and cattle industries will be replaced by modern equivalents that are higher quality and cost less than half as much to produce. The report goes on to highlight industry impacts and what this will mean for the future of the food and beverage industry.
It is an interesting time to be in the food and beverage space. Visibility and sustainability are becoming crucial parts of the supply chain as consumers aim to lower the carbon footprint and know where their food is coming from. This article showcases 10 companies that are currently transforming the food and beverage industry.
Tyson Foods made headlines this year when it announced that it was suing the USDA for $2.4 million, alleging that the agency had it destroy 8,000 carcasses because a federal meat inspector lied about checking hogs at an Iowa plant. In the suit, Tyson alleges that the USDA and Food Safety Inspection Service knew of the person's poor inspection practices and still moved forward with their recommendations.
Sustainability is on every company's mind as consumers are wanting to know where their products are coming from and if they're ethically sourced. Food Logistics' annual Top Green Providers list showcases companies that have found new ways to promote sustainability throughout their operations and for their customers. This year's list consists of companies that have upped their game to become leaders in the sustainable global food supply chain.
The fifth annual Food Logistics' Champions: Rock Stars of the Supply Chain award recognized dozens of the industry's most influential professionals that are shaping the global food supply chain. As 2019 wraps up, industry leaders continue to put out their best work. In this article, Food Logistics spotlights five of the top leading food and beverage industry professionals.
Apply for the 2020 Food Logistics' Champions" Rock Stars of the Supply Chain award here.
Managing the cold chain is crucial to protecting and meeting the demands of the supply chain. Companies on this year's Top 3PL & Cold Storage list play a pivotal role in the on-going challenge. The list is a useful resource to transportation decision-makers for a quick view of a potential solution providers and the geographic locations they serve.
It has been a tough few years for the trucking industry, and 2019 was no different. Just this year, over 8,000 truckers have lost their jobs as freight companies suddenly shut down. On average, the companies had around 30 drivers, resulting in over 20,000 trucks being removed from the roads.
In our fifth most read article in 2019, we dive into some of the biggest names that have closed down and what that means for the industry as we enter a new decade.