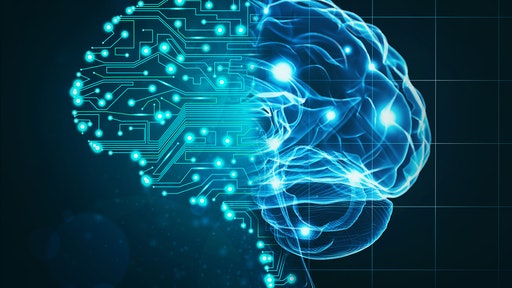 Getty Images
When we first entered 2020, all sectors of the supply chain were seemingly optimistic about the new emerging technologies.
Now as the Coronavirus disease (COVID-19) begins to temporarily lay off human employees, emerging technologies – especially those implemented in the warehouse - are becoming more important than ever as they help sustain the supply chain.
"Focusing on the technology can be a fast path to disillusionment. The focus of the organization needs to be on the issue or challenge that is trying to be solved or helped with the technology. Companies should think with the end in mind and focus on the variables that they are trying to change; only then can they determine how technology best fits into the equation," says Matt Tichon, vice president of industry strategy at LLamasoft, Ann Arbor, Mich.
The future of the supply chain, whether it be food or beverage, retail or pharmaceuticals, will be digital. However, technology and automation will not steal jobs away from humans as it is often perceived. Technology will only fill positions that allow employees to focus on more demanding tasks. That's because technology also has the ability to cover those roles when a severe disruption, such as the Coronavirus, occurs.
Oftentimes, technology implementation is met with resistance by team members. It is important to keep the team together for an extended period post implementation, so that the technology can be monitored after it goes live. The team can then investigate and discuss what needs to be tweaked and if the expected results are not being achieved.
"Organizations also need to build a team of cross-functional experts to lead the implementation team for new or emerging technologies. Having representatives from information systems, data analytics, process change experts, relevant SMEs and end users can help assure that a 'system'-thinking approach is being used during the implementation. Taking this approach will save a lot of re-work later down the road," Tichon says.
Right now, one of the main goals for manufacturers is to produce products efficiently and with high quality. Technology helps increase the speed at which products are produced, which is essential in the food and beverage industry.
"Having real-time data that monitors the flow of goods from receipt of the order to consumption and includes the full supply chain gives manufacturers and their associates on the plant floor the ability to avoid bottlenecks and keep production moving," says Mark Hungerford, vice president of global customer support at Leading2Lean, Sparks, Nev. "Using cloud solutions brings immediate, timely transparency to the flow interrupters in manufacturing plants. It also allows maintenance to quickly locate and repair, which keeps operations running. Cloud-based technology also allows ease of training and implementation without disruption."
One of the main challenges, though, is the short shelf life of certain food and beverage products. Extensive downtime is considered an enemy within the supply chain, however, it is imperative to keep the lines moving. When it comes down to it, it's about speed, and technologies like artificial intelligence (AI) and machine learning help make that happen by identifying problems in real time.
"We want to see food and beverage products spend as little time on the floor as possible. AI will help plant floor teams identify and fix problems immediately and adopt a get-it-right-the-first-time mentality. Machine learning will help with ongoing maintenance, looking for abnormalities or slow performance so problems can be fixed by employees before the machines stop working," Hungerford says. "When you have reliable real-time data or suggested repair items based on machine historical and output parameters, it's much easier to make the right decision vs. relying on tribal knowledge or trial and error. In our experience, technology helps humans make faster and more accurate changes/decisions."
Connectivity allows every single employee to have information on hand, whether it be through a tablet, laptop or smartphone. Hungerford suggests that by being connected, it is more economical and convenient to both the employee and the consumer.
In this day-and-age, consumers want to be connected to the supply chain more than ever. Companies can no longer work in a "just-in-time" manner – customers want to see where their food is coming from and how long it takes to get there.
Meanwhile, consumers also demand more choice, personalization and convenience at an ever-increasing role. The desire for high-quality products will continue to put pressure on food producers to drive efficiency. This, in turn, will create the need to use technologies that can help achieve continuous improvement of the production process.
"The one area that customers will continue to gain interest related to technology in the supply chain will be in the area of last-mile delivery and customer experience. The brick-and-mortar experience is losing relevancy as the user experience shifts to digital," says Tichon. "Apps become the interface and the last-mile experience is where supply chain technology will be a consideration of the consumer. Proactive updates that are pushed to the customer on delivery notification with geofencing technology should become the new norm."
Consumers are willing to pay more for products that are made by companies dedicated to sustainable manufacturing initiatives. Innovative solutions – such as blockchain – make it possible to track and trace the food supply chain from farm to fork. Companies will need to find efficiencies in order to compete, and technology will continue to play a key role in this pursuit.
Tichon

believes that the following technologies will

play a role in the future of the food and beverage supply chain:
Drones and delivery bots will play a larger role in serving as the last-mile delivery agent, especially now with the broad outbreak of the Coronavirus in the United States. As people look to maintain "social distancing," less people will want to leave their homes and thus direct-to-door deliveries will become a regular occurrence. Machines present a safer option as the container for the delivery can be sterilized before heading to the customer and sterilized again when the drone or delivery bot returns the fulfillment center.
Internet of Things (IoT) sensors will be deployed to a greater extent in the production operations of food and beverage manufacturers. Sensor costs have been decreasing, and more software application providers are now offering predictive maintenance and quality assurance systems. AI systems will analyze historical sensor data that lead up to known off-spec production occurrences. AI will then proactively monitor the sensor feeds and use advanced pattern detection to warn SMEs when variables are trending toward a future off-spec occurrence.
Blockchain will become more prevalent in tracking and tracing food products. Consumers will be able to scan a 3D barcode with their phones and determine the origin of products to ensure they conform to sustainable standards and practices.
As we enter uncharted territory within the supply chain, emerging technologies will be utilized more than ever. Technologies, like the ones listed above, may be the solutions to many unsolved problems.