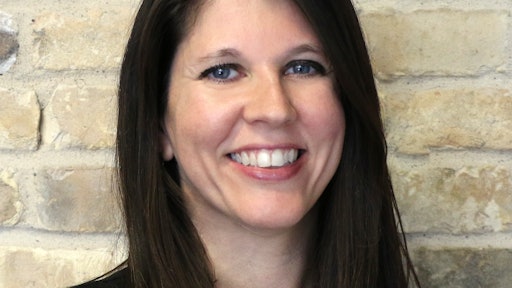 Who knew that that the year 2020 would be The Year of the Pandemic. Who knew that ringing in the New Year would three months later result in the world having to face a New Normal. Who knew that Friday, March 13 would be the last day I stepped foot in my local grocery store (hello Target drive-up and delivery).
On the flipside, who knew that our nation's supply chains were so strong. Who knew that today's cold chains would adapt so quickly to ever-changing economical demands. And, who knew that there wouldn't be a better time to be in the supply chain business than RIGHT NOW.
I've interviewed several industry experts in the transportation industry for our Transportation Chain series as well as our L.I.N.K. podcast channel, and the common theme throughout every interview is how popular the supply chain industry has become.
The food supply chain was one of the hardest-hit segments by the Coronavirus disease (COVID-19), according to Quantzig supply chain analytics experts.
The effects of the COVID-19 pandemic could give rise to the next biggest case of food fraud since the 2013 horse meat scandal if correct protocol levels continue to drop, according to a Lloyd's Register survey.
In fact, COVID-19 has been more economically damaging overall than a standard recession or an escalation of trade tensions, according to a CSCMP report.
But, it's been our nation's supply chains that continuously keep product moving; that find ways to feed Americans, even if through different channels; that employ experts in software, automation, robotics and other emerging technologies; and that ensure the safety and integrity of farm to fork.
And, it's the third-party logistics (3PL) and cold storage providers that have remained steadfast in moving these temperature-controlled products through the supply chain without missing a beat.
Congratulations to this year's Top 3PL & Cold Storage Providers.
"With the year 2020 proving to be nothing like anyone imagined, 3PL and cold storage providers have reminded us as to why they are an essential part of the cold food and beverage supply chain," writes Mackenna Moralez, Food Logistics' web editor.
Be sure to check out this year's award winners displayed in a new print layout that better highlights the services each 3PL and cold storage provider offers.
Also, add our Facebook Livestream events to your calendar. Every Wednesday at 11 a.m. CST, Food Logistics' editors discuss hot-button topics, such as last mile, nearshoring, driver shortage and sustainable packaging, to name a few. (Go to www.facebook.com/FoodLogistics to learn more).
And, register for our upcoming SCN Summit discussing State of the Supply Chain Industry!
I'm not sure when I'll step foot inside a local grocery store again (stay tuned for our September 2020 issue covering online grocery), but I for one am thankful for our nation's 3PLs and cold storage providers who work diligently and tirelessly, so that I have options to grocery shop wherever, whenever and however I want.
What a time to be in the supply chain industry!