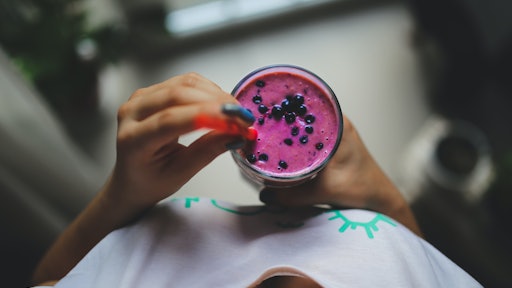 Kaboompics.com from Pexels
On the go? Listen to the article in audio form here:
In the past few years, wellness has been a growing theme with consumers in not just the United States, but also throughout the whole world. This trend has been so pervasive that it has extended to the beverage industry, making what is known as functional beverages an important part of consumption.
The demand for beverages that offer nutritional value or energy is increasing at exceptional rates, and with the Coronavirus diseasee (COVID-19) pandemic limiting consumers' trips to the grocery store and ability to dine out, this growth has only escalated. According to a report from Research and Markets, before the outbreak hit, the functional beverage sector has been poised for a compound-growth rate of 11% from 2020 to 2024.
Functional beverages are any form of beverage consumed with the notion of doing something specific for the body, including energy drinks, prebiotic and probiotics, special fruit and vegetables juices, sports drinks and CBD-based drinks. Their functions can range from providing alertness and energy to anxiety reduction.
But, how does this matter in the third-party logistics (3PL) sector? These companies are responsible for the safe transportation and arrival of functional beverages, an exceptionally important part of the process, as these products often have shorter shelf lives, thus putting the pressure on delivery times.
Pandemic stressers
In the last two months, the 3PL sector has been extremely stressed since the COVID-19 outbreak started, with consumer demand surges and regulation changes putting pressure on all parts of their businesses.
In one example, RJW Logistics saw a 26% jump in functional beverage business alone after the pandemic began in the United States, prompting the Woodridge, Ill.-based company to hire almost 100 employees in just one week.
"For all of our customers during COVID in the month of March, we saw a 33% increase in demand overall," says Kevin Williamson, chief executive officer of RJW Logistics. "Then, in just the functional beverage portion of it, we saw a 26% increase. With that heavy demand during this short amount of time, it was a challenge. We had demand go up overall for us from 1.8 million cases on average to over 3 million cases on a weekly basis. That caused a tremendous amount of pressure within our network and other fields in order to keep up."
Since functional beverages aimed at wellness grew in popularity in the post-digital-revolution age, many began their life span as startups and direct-to-consumer (DTC) businesses. Digital offerings and easier-to-access resources have allowed many individuals with unique ideas, but who lack significant capital to still shine. Functional beverage brands such as Dirty Lemon and Daily Harvest are just a few of the DTC brands that allow customers to purchase direct and receive products at their doorsteps.
With the COVID-19 affecting consumers' ability to shop at physical grocery stores, DTC procedures are spreading throughout the entire food industry, causing other functional beverage manufacturers to adopt similar strategies. Going forward, following the pandemic, this sector along with many others will operate more closely to the consumer with more robust e-commerce options. According to CBRE Research, over the next five years an additional 75-100 million square feet of industrial freezer and cooler space to accommodate demand from online grocery ordering.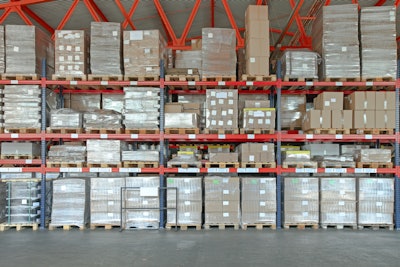 "One of the biggest shifts in consumerism is that fewer people are not physically entering the store, which means how we get products into the hands of consumers has changed," says Craig Laughlin, senior business development representative at Zipline Logistics. "For functional beverages, that may mean a shift to more DTC and e-comm shipping, as well as potentially altering quantities to facilitate a new mode of shipping. After a return to normalcy, brands that have been able to stay connected with their customers will be positioned to recapture traditional retail sales and potentially push into new markets."
With the need to get closer to consumers emotionally and operationally, these brands need to get closer to consumers physically as well. This means leasing warehousing space that puts the manufacturer's distribution process closer to main routes or major markets. The faster these brands can get their products to their customers, the better. Last year, food and beverages accounted for several million additional square feet of the largest industrial leases compared to 2018 to support growth into home delivery, reveals the CBRE report.
"Food and beverage has been looking to get physically closer to the markets it serves, and the COVID-19 crisis has only accentuated this," says Mary Shacklett, president of Transworld Data. "One result is that more warehouse space is being leased by food and beverage companies at distribution points closer to major consumer centers. With warehouse distribution centers closer to major consumer areas, direct travel routes to nearby retail centers are shorter. This has had impact both on 3PLs that handle logistics for food and beverage companies and for companies that own and run their own fleets."
Big guys buy out
There are a wide variety of functional beverages backed by venture capitals and private equities, but there is also a significant number of smaller operations who rely on 3PLs to scale and complete their operations.
Before COVID-19, some 3PL companies saw a few of their functional beverage customers get bought out by larger companies who tend to keep logistics in house. The popularity of the brands, mixed with the capital of the large companies, creates an ideal situation for larger beverage companies to buy smaller functional beverage brands.
"The smaller guys that we've serviced in the past 12 months, we've seen get bought out, one by Coca Cola and another by Dr. Pepper," says Williamson. "That's really the trend that we've seen where these smaller guys were struggling a little bit to keep up with demand and understand the forecasting. And, when you're dealing with the big guys like Coca Cola and Dr. Pepper that have the infrastructure, they have a little bit of advantage where they can just put those items within their network and distribute for less because of the infrastructure that they've built over the past few decades."
Since many of these brands are so new, they lack the historical data to forecast models for the future. Major beverage manufactures have the resources and infrastructure to do so easily. With the pandemic drastically changing consumers' behaviors and needs, this has become even more difficult.
A lack of order history between the small functional beverage brands and the 3PLs could cause issues between the two, which means a projected scale is important in managing relationships.
"Given the growth and lack of historical order profiles, the unknown could result in unrealistic expectations between the manufacturer and the 3PL," says Michael Wohlwend, managing principal at Alpine Solutions. "There will need to be a sliding scale with regard to the project, so that as the business grows and the demands grow, the 3PL can flex up to meet the demands."
Newer brands are also pushing up-and-coming products that can offer relatively new health benefits such as CBD and mushroom-based ingredients. For these smaller functional beverage brands, it is a priority to push the positive effects that these ingredients can produce. However, suppliers have minimum order quantities in place, which can make ordering and manufacturing new products difficult without knowing if the product will catch on in the eyes of consumers. These brands are then unsure of how much investment should be placed on which ingredients.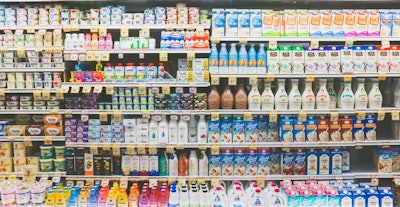 "Some functional beverage brands are pushing products into the market and trying to educate about the benefit of lesser-known ingredients, for example, mushrooms, sugar cane and the incredible growth of CBD," says Laughlin. "Many young functional beverage brands routinely have issues with minimum order quantities and need to monitor true delivered cost."
Choosing a partner
For 3PLs that handle the labeling side of business, labeling is everything to the functional beverage, which increases the stakes. While taste is the leading factor of importance regarding other beverages, consumers are more interested in quality and function. They want clean labels with the beverage's functions clearly spelled out, and the quality of how the label is presented is also very important.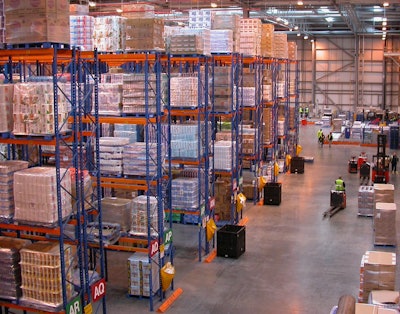 "For a lot of functional beverages, a big part of the value proposition is attention to the back of the label and the ingredients inside," says Laughlin. "There has been a real trend for consumers to seek out clean labels with limited ingredients that they can understand (and pronounce). Beverage brands are innovating to create multi-functional beverages and some of them are pushing to be true lifestyle beverages--some with SKUs aimed at a midday wake up or evening calming."
Functional beverages often boast a shorter life span than other beverages, as beverages that tout wellness abilities are often made with fresh ingredients that can spoil quickly. This means 3PLs look for innovative ways to shrink delivery time as much as possible, keep freshness and even protect against freezing during the winter months. Growing technology has allowed for refrigerated containers to do just that. In addition, visibility and clear transportation times is significant.
"With clean labels and minimal preservatives, a lot of functional beverages both require refrigerated transportation and have a shorter shelf life, which means transportation has to be predictable and efficient," continues Laughlin. "Getting these products, with looming expiration dates, in front of the consumer as quickly as possible is imperative to mitigate waste and spoilage."
The smaller functional beverage brand can look for partners to help scale their business, picking a 3PL that fits with its specific needs. Capacity concerns are a significant issue with any brand looking for a 3PL partner. With the current pandemic situation, it is now even more important for brands to choose a partner that can meet their specific and unique needs.
"In the current market environment, it is critical that beverage producers seek out 3PLs with carrier relationships [that] give them access to capacity where and when they need it. It's also critical that your 3PL partner has strong retail experience," says JJ Lewis, vice president of national sales at GlobalTranz. "While many retailers waived late fees at the height of consumer demand, these penalties are being re-implemented as the market trends back to seasonal norms. A strong 3PL partner can also provide beverage producers with TMS technology they need to gain visibility, drive efficiencies and manage costs. And, lastly but perhaps more importantly, shippers should seek out a 3PL with a highly experienced team to provide the hands-on service and solutions that shippers need to navigate the current marketplace."
Whether or not it will be "business as usual" following COVID-19, functional beverage brands are likely to continue growing in popularity alongside the wellness trend. And, 3PLs will remain an important part of the distribution process, as these brands look to scale and get closer to their customers.