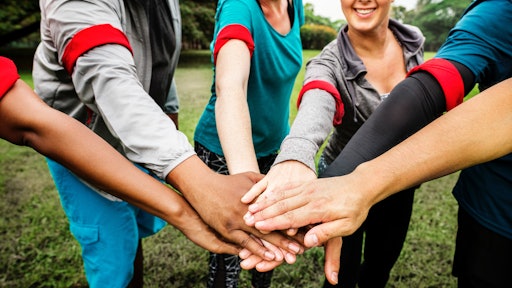 Photo by rawpixel.com from Pexels
Dove Chocolate is breaking ground on a new marketplace in West Africa to support cocoa farming communities.
According to Ad Week, 40 percent of cocoa beans are sourced from the Ivory Coast, and women contribute to more than half of the cocoa farming activities in the region. To make the marketplace safer and more secure for women to sell their goods, Dove Chocolate is partnering with Care.
"One of the most important aspects of making a quality chocolate product is ensuring the wellbeing of the product who make the product, from our cocoa farmers to our associates in factories," says Leslie Philipsen, brand director for Dove Chocolate.
Dove has partnered with Care for nearly four years, aiming to give women a safe place to grow their income and save money.
"We are committed to helping improve the lives of women in the cocoa supply chain through really focusing on economic and social empowerment of women," Philipsen tells Ad Week. Dove Chocolate is committed to help women become more financially independent and providing better conditions to sell their goods will make a major improvement.
According to AdWeek, selling conditions aren't always the most accessible for women as they often can't afford to buy makeshift tables to showcase their products. Adding to that, markets in open air can have harsh weather conditions, potentially ruining their products.
Philipsen believes that the improved marketplace will benefit women as they now have access to secure vending. The marketplace will also have access to new latrines and hand-washing stations to keep their stations hygienic as well.