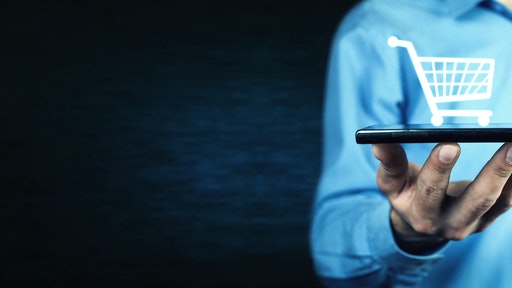 Getty Images
At the start of the Coronavirus disease (COVID-19) pandemic, the industry saw the fastest rise in food prices in more than four decades, according to The Wall Street Journal. As shoppers frantically stocked up on food and grocery items, grocery stores struggled to keep food on the shelves and grocery prices spiked due to lack of availability.
Concurrently, farmers across the United States dumped thousands of gallons of fresh milk and produce no longer needed by restaurants forced to close their doors. According to Dairy Farmers of America, farmers were dumping as many as 3.7 million gallons of milk each day. While prices and supply chains have since stabilized, the wild fluctuations in grocery pricing at the beginning of the pandemic call into question what the impact of a second wave could be.
Next phase of the pandemic--the quick drop in prices
Food companies and supermarkets have now re-opened plants, resolving supply issues contributing to higher prices. Data from Intelligence Node shows that just in the month of March, average food and grocery prices dropped -3.56%. Overall, food and grocery discounts at the end of March were steeper than Black Friday 2019. This was due in part to a decrease in transportation costs due to lower oil prices and a dramatic year over year decrease in exports in agriculture from the United States to China, leaving an excess of products.
Prices also remained in check, partially because retailers complied with anti-gouging guidelines by the government. Price gouging — the practice of charging exorbitant prices for essential items in times of high-demand — is prohibited during times of crisis in about two-thirds of the United States.
The pandemic persists--the increase in prices again
It turns out that these price decreases were limited and temporary. After dropping in March, food and grocery prices then rose by 2.6% in April, the biggest monthly increase since 1974 according to the Labor Department. Market research firm Nielsen also reported that food prices rose 5.8% in the 13 weeks from March 1-May 30 compared with the same period in 2019.
This is driven primarily by demand and availability factors. For example, there has been a jump in meat prices due to disruptions in meatpacking plants, which created shortages of meat, while at the same time supermarket meat sales are up about 41% year-over-year. This increase in demand and lack of supply has led to an increase in overall food prices. Luckily the meat supply is improving, but prices remain high.
Consumers change their shopping habits
As a result of COVID-19, the factors of convenience and availability play a larger role in food and grocery shopping habits than ever before. Especially in times of economic crisis, people are looking for the most accessible option. For example, people don't care if their eggs are their preferred brand - they want any eggs they can get. This means that private label items by grocery stores are now being pushed to the front as consumers de-prioritize brand preference in favor of availability.
Additionally, during times of crisis, people are more willing to spend money on essentials like food and groceries than non-essential items like clothing and electronics. Nearly 64% of consumers say that essential goods will contribute to a bulk of their summer spending, according to data from a Dynata survey conducted by Intelligence Node. This plays out as consumers have started spending more in other food-related categories. For example, during the peak of COVID-19 in China, food delivery spiked 20% with consumers willing to take the trade-off of paying extra for the convenience of having food delivered to their doorstep.
What's next?
The volatility of pricing in grocery reflects the overall climate of uncertainty surrounding COVID-19. Given the current unpredictability around the pandemic, future pricing mock-ups will not come until the industry can get a sense of factors like when production can resume and if consumer demand will level out. However, look for a shift toward differentiation in the supply chain to allow for flexible logistics and speed to market, so grocery supply chains will be more prepared for future disruptions.
The pandemic has accelerated many digital trends and has led to a massive shift in consumer shopping habits and brand operations, speeding up the digital transformations in the food and grocery industry that will ultimately make for better consumer experiences.
One thing that is clear is that retailers of all kinds need to move toward a digital-first strategy. The growth of delivery services and online grocery shopping during the pandemic are early illustrations of the role digital channels will play in the future of the industry. For example, many consumers do not plan to go back to grocery shopping in person after getting used to an online experience. Regardless of price fluctuation, the food and grocery providers who use this time to perfect their digital strategy will be the ones who win long-term.