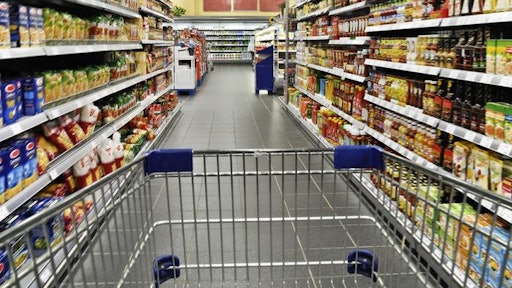 Jonathan Colon, https://skatesphere.com/
Micro-shopping trips are becoming more popular thanks to lockers and click-and-collect services.
According to Forbes, micro-shopping trips are defined as trips that take less than five minutes. The short visits are sweeping into the grocery sector due to the rise of e-commerce. Forbes reports that the development first made an impact when the trips climbed 8.7 percent at Whole Foods stores after Amazon installed Amazon Lockers, a place where shoppers can pick up preordered items.
While the visits are short, shoppers are still prone to split-second purchase decisions, Forbes reports.
According to InMarket, micro-visits at stores with Amazon Lockers rose by 11 percent. Even stores that didn't have the lockers saw a rise in short trips by 7 percent.
While micro-trips are the exact opposite of what retailers strive for, consumers have the ability to shop wherever and however they want through their smart device. According to Forbes, there are advantages within micro-visits, such as more efficient store formats and improved targeted marketing.
According to WSL Strategic Retail, 34 percent of shoppers that use click-and-collect shopping features buy more than intended, and 89 percent of those who use it are satisfied with the experience because it is convenient.
Forbes reports that around 40 percent of US shoppers use click-and-collect services for groceries, and the figure is expected to rise as availability increases.
As the click-and-collect options expand, shopper loyalty will start to shift.
Walmart has been prioritizing online sales growth and operates over 1,000 online grocery pickup locations and plans on adding 50 pickup kiosks by the end of 2018.
Kroger has also been utilizing its ClickList in-store pickup service to attract customers. Forbes reports that online sales rose 66 percent in the first quarter, resulting in the chain to retrofit some stores to accommodate the service.
Meanwhile, Target has been reeling customers in with its Drive Up service that has customers place orders and wait to have their items brought directly to their cars by a store team member. According to Forbes, orders arrive within two minutes of the consumer pulling into the parking lot.
While convenience is a crucial part of micro-shopping, not all shoppers insist on taking shorter trips. Lockers won't capture loyalty or the human connection that is still needed while shopping.
To read the full original article, please click here.