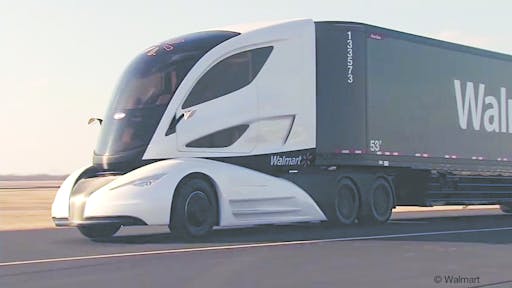 TOTE, General Dynamics NASSCO Start Construction On First LNG-powered Containership 
In a ceremony featuring fireworks and lots of flash, representatives from 12337893 and the General Dynamics NASSCO shipyard in San Diego, Calif., announced the building of the companie's new Marlin Class containership, the first liquefied natural gas (LNG)-powered containership in the world.
"These ships, will be the most advanced, environmentally progressive vessels of their kind," Calif. Representative Duncan Hunter (R-CA), Chairman of the House Subcommittee on Coast Guard and Maritime Transportation said, "but they also represent $350 million in U.S. investment, 600 American shipyard jobs, and the bright future of the indispensable domestic maritime industry."
The new Marlin class containership will create a reduction of sulfur dioxide (SOx) emissions by 98 percent, particulate matter (PM) by 99 percent, nitrous oxide (NOx) and carbon dioxide (CO2) by 71 percent over TOTE's ships currently operating in Puerto Rico.
"The move to LNG fuel is no less significant than the evolution from sail to steam," said Mark Tabbutt, Chairman of Saltchuk, TOTE's parent company, "the Marlins represent the start of a new age in American maritime."
"We are excited to begin construction of the lead ship on this historic project," said Fred Harris, president of General Dynamics NASSCO. "All of the stakeholders on this first-of-a-kind program, including NASSCO, our Korean partners DSEC, TOTE, ABS, and the USCG, are completely focused on its success. We are beginning construction at a level of design, planning and material readiness that is unsurpassed."

The Marlins, which will home port in Jacksonville, Florida, will enter service in late 2015 and early 2016.  TOTE recently announced it entered into an agreement with Pivotal LNG and WesPac Midstream to provide LNG to the ships.
Walmart Unveils New Hybrid Truck
Last month Walmart released a YouTube video to give us all the first look at their new WAVE Concept semi trailer, or Walmart Advanced Vehicle Experience, that is the Arkansas-based retail giants newest concept of a fuel efficient next generation semi-trailer.
The Wave truck offers advanced aerodynamics that sets it apart from any semi-trailer on the road today because its hybrid power train sits entirely underneath the cab. The cab itself offers a sleek wind tunnel designed front driver's window that offers a commanding view of the road, and the entire cab is tapered to blend into the trailer itself, which at fifty-three feet long, is entirely made out of carbon fiber paneling (an industry first). All this carbon fiber saves around two whole tons, which can go towards hauling more goods and services.
Powering this technological tour-de-force is a Capstone Turbine engine, coupled to an electrical power train. Key to the Capstone design is its use of foil bearings, which provides maintenance and fluid-free operation for the lifetime of the turbine and reduces the system to a single moving part. This also eliminates the need for any cooling or other secondary systems.
**  Link to the youtube video for picture??  http://www.youtube.com/watch?v=iTTgxqZqTaA
Cummins/Peterbilt 'SuperTruck' Reaches 10.7 MPG
A demonstration truck built by Cummins Inc., and Peterbilt Motors Co., has achieved major benchmark with a 10.7 mile-per-gallon fuel economy reading last month under real-world driving conditions, according to a joint announcement in February.
The project is part of the U.S. Department of Energy's SuperTruck program, in which multiple truck makers are developing extremely efficient vehicles.  When compared with a normal 2009 Peterbilt 579, the Cummins/Peterbilt prototype is 75 percent more fuel efficient, emits 43 percent fewer greenhouse gases and represents an 86 percent increase in total freight efficiency.
 "The SuperTruck clearly demonstrates the technologies that can deliver significant fuel-efficiency improvements over the next decade and beyond as we continue to develop for cost and performance attributes that will make them strong commercial successes," said Wayne Eckerle, Cummins' vice president of research and technology.
"I think it's been a terrific opportunity for us to look into the future and demonstrate what's possible," said Landon Sproull, chief engineer at Peterbilt, which is a unit of Paccar Inc.
Companies in this article