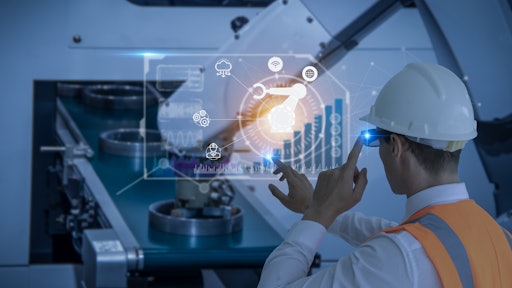 Poobest/adobe.stock.com
Tompkins Robotics expands its robotic solutions and introduces its new Induction Lift and multi-function robotic sortation system. The new Induction Lift system will improve the ergonomics, speed, and range of induction to their tSort system.
"An operator just needs to place an item on to the Induction Lift and the item gets to the proper level and correct order that can be located anywhere in a tSort system. This greatly enhances the speed, accuracy, and efficiency of the picking and sortation process" said Tompkins Robotics President and CEO, Mike Futch. "The ability to sort items and outbound customer parcels in the same system is a breakthrough in technology and will be a game changer in the ecommerce fulfillment industry. Shippers can achieve huge benefits through reductions in cost, space and complexity with the Multi-Function sorter."
From ProMat:
This latest automated technology solution allows an operator to induct to multiple levels of our AMR sortation from a single station at induction. The Induction Lift eliminates the need for pre-sorting of items and allows for a larger, more efficient batch pick process upstream of the order sortation process.
The solution provides a ergonomic working environment that adjusts to each operator, making them more comfortable and productive for longer. Safety features protecting the operator further demonstrate the systems design intent of integrating employees with technology to enhance the entire sortation process.
The tSort system has been modified to do item sortation to orders and the outbound shipping of packed orders in a single system. In a typical tSort system there are 2 more levels of AMR sortation. The Multi-Function system sorts the items going to unique orders on one level of a tSort system and sorts the outbound parcels on another level. This changes the game for most operations as all the space, cost, material handling systems, and much of the labor to move consolidated orders to and through packing to the shipping system is eliminated.
This solution has both the order fulfillment and the outbound shipping in the same footprint and system as opposed to traditional sites where expensive, space consuming conveyor systems move orders to and from packing. The savings in space and capital are tremendous.