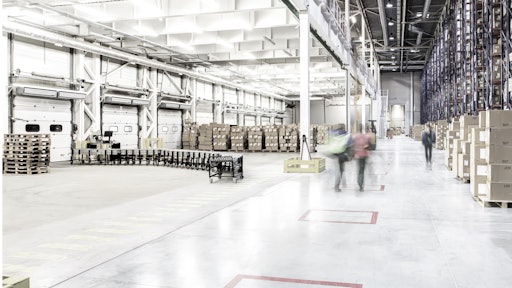 Peak Technologies
Peak Technologies introduced Peak Analytics which is a powerful supply chain AI and image recognition solution for high-volume logistics. Peak will be having live demos of the solution at ProMat 2023 in booth S459 for attendees that are interested in taking a visit to their booth.
"The modular design of Peak Analytics leverages the scanning data captured in package tunnels into powerful tools that retail, shipping and logistics operations can use to improve the performance of multiple areas of their business," said Tony Rivers who is the president and CEO of Peak Technologies.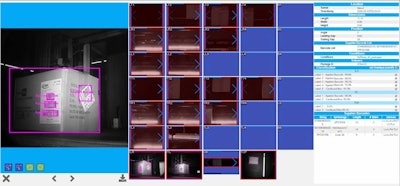 From Peak Technologies:
Peak Analytics will give users the actionable intelligence they need to solve key business challenges such as r

eal-time monitoring of every package, sorting non-stop, a

utomated identification of problematic packages, reducing returns and chargebacks, e

quipment health and performance monitoring to ensure maximum efficiency.

By utilizing sensors placed at the edge within warehouses, Peak Analytics delivers real-time data about the condition of every package, allowing companies to identify problem inventory at the source.

Peak Analytics is a vendor-agnostic, no-code AI solution for retail, shipping and logistics that captures real-time data as packages move through scanning tunnels, immediately identifying common vendor compliance problems such as missing barcodes or misprinted labels. It lets users browse a searchable database of package images and dimensions, build sophisticated actionable dashboards for use on the distribution center floor, and run in-depth, usable analytics at the package, tunnel, facility and/or enterprise level.

Tunnel Insights:

The core Peak Analytics product, Tunnel Insights captures images, dimensions and barcode data for every package scanned, generating live feeds in both TunnelView and equipment-specific dashboards. This allows companies to diagnose maintenance and package issues quicker to maximize equipment uptime.

Facility Insights:

From a single tunnel to an entire facility or across the enterprise, logistics operations use the data captured by Tunnel Insights to generate customizable AI reports with Facility Insights for real-time analytics into the performance of their scanning system. The solution allows companies to identify systemic issues for supply chain planning to maintain operations.

Learning Insights:

This component leverages the full power of AI to create, deploy and run models that enable logistics operations to automatically detect and classify problem packages before they become costly issues. It identifies the reasons for no-reads: torn or split bars, labels obscured by straps, poorly-printed labels or cameras improperly focused.