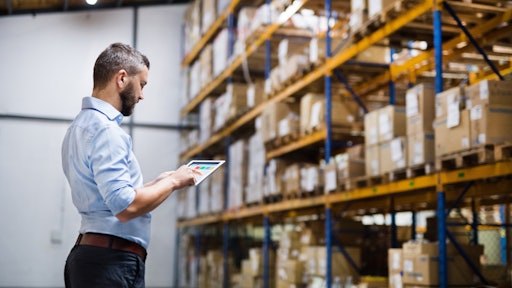 halfpoint/stock.adobe.com
FourKites announces several new capabilities within its AI-enabled Appointment Manager solution that further automate distribution center, warehouse, plant and cross-dock pickup, as well as delivery calendar management, while simplifying communication between shippers, carriers and drivers.
Nearly 20% of appointments are rescheduled each year, resulting in costly and time-consuming delays, additional tasks and major interruptions to daily workflows. By consolidating delivery schedules and carrier communication into one streamlined platform, FourKites' latest Appointment Manager enhancements provide supply chain partners with a more seamless appointment management process that saves time, increases on-time performance, improves auditing accuracy, reduces detention fees and slashes dwell times.
Key Takeaways
Automated Rescheduling- Leveraging

FourKites'

AI-powered Dynamic ETAs

,

Appointment Manager will automatically reschedule early or late appointments as potential exceptions are encountered. This relieves frontline workers from tedious administrative tasks and allows them to focus on managing their daily activities.

For carriers, automated rescheduling eliminates the need to continuously and manually monitor freight for exceptions. Through Dynamic ETAs and carrier-provided ETAs, as needed, calendars are automatically updated and kept in sync, eliminating time-consuming calls and emails between shippers, carriers and drivers.
Communication Hub- Now, shippers and carriers can easily communicate within the Appointment Manager tool itself for more efficient operations and faster auditing. Carriers can invite drivers to manage and collaborate on each appointment with a unique URL so that each party can add their own notes and updates, consolidating all communication in a single portal.

Improved Carrier Access- Through deeper integration with each carrier's TMS, shippers can now provide carriers access to detailed reporting, such as reschedule recommendations, carrier appointment compliance, facility metrics and more. This enables a self-service environment for carriers, streamlines communication and drives continuous improvement with shared metrics and enhanced shipper-carrier relationships.