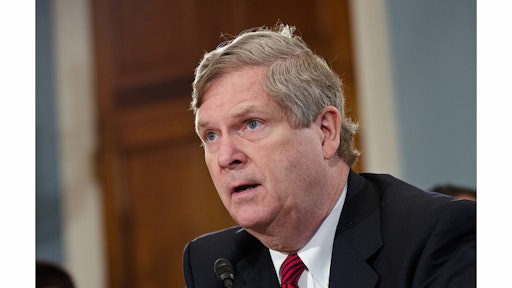 First Global Chain Expo To Be Held In Chicago June 2016
The Global Cold Chain Alliance and United Fresh Produce Association announced the inaugural Global Cold Chain Expo, to be held in June 21 to 23, 2016 at McCormick Place in Chicago. The announcement was made during the IARW-WFLO convention and expo in Orlando, Fla. Co-located with FMI Connect, the International Floriculture Expo and United Fresh, the expo is expected to attract more than 15,000 decision makers
Investment To Spur Tiger Cool Express Container Fleet
Wood Creek Capital Management, LLC has purchased an ownership interest in Tiger Cool Express to support the rapid expansion of its refrigerated container fleet. Tiger Cool Express, the second largest U.S. operator of 53-foot domestic refrigerated containers, announced in February the acquisition of 200 containers from Quingdao CIMC Special Reefer Co., Ltd. bringing its fleet to 435 containers. Tiger Cool Express expects to acquire an additional 300 refrigerated containers for a targeted 2015 fleet size of 735.
Tom Finkbiner, CEO, said: "We are excited to bring the expertise and resources of Wood Creek to our shareholder base which includes New York-based private equity firm, Tiger Infrastructure Partners. With our growth capital and expanded fleet, we are targeting year-end run rate revenues of approximately $100 million."
USDA Expands Beef And Pork Trade With Mexico And Peru
Agriculture Secretary Tom Vilsack announced that the U.S. Department of Agriculture recently reached agreements allowing U.S. beef and pork producers greater access to consumers in Mexico and Peru. The two agreements announced Friday will allow U.S. producers to export slaughter cattle to Mexico and expand access to consumer markets in Peru for U.S. fresh and chilled pork. The Secretary made the announcements during a meeting with producers in Des Moines, Ia.
House Committee Okays Trade Promotion Authority
The U.S. House Ways and Means Committee passed Trade Promotion Authority legislation (H.R. 1890) by a bi-partisan vote of 25 to 13. The National Cattlemen's Beef Association applauded the move.