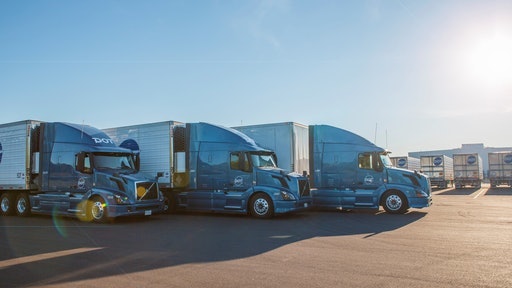 Dot Foods Inc.
It was March 15, 2020. The Coronavirus disease (COVID-19) had just hit the United States, however many restaurant chains and foodservice distributors were already feeling the effects of what was still to come. Restaurants in China, France, Italy and other countries overseas had already been closed for 1-2 months now. But, here in the United States, the domino effect of the closings was just getting started.
As of March 13, more than two-thirds of restaurants (70%) experienced traffic declines, according to Black Box Intelligence.
The National Restaurant Association (NRA) predicted the industry would lose $225 billion in sales during the next three months, eliminating as many as 7 million industry jobs.
A Technomic survey suggested that restaurant sales overall would decline 11-27% in 2020.
More than 3 million people filed for unemployment benefits the week of March 16, according to the Labor Department.
Overall, more than 110,000 eating and drinking establishments in the United States closed for business—temporarily or permanently—in 2020, erasing nearly 2.5 million jobs from pre-pandemic levels, an NRA report says.
Associations and their members banded together to call on Congress for financial relief.
It was officially last call for the U.S. foodservice industry.
But, then, things started to turn around. The lockdown measures lifted just enough for restaurants to open back up for drive-through, carry-out and delivery. Foodservice distributors re-shifted their focus to direct-to-consumer delivery, repackaging for grocery retailers and feeding the homeless, especially with every 10% drop in out-of-home food spending (e.g. restaurants, cafes, cafeterias, etc.) translating into an additional 3% in retail food spending, according to Rabobank.
The International Foodservice Distributors Association (IFDA) and FMI-Food Industry Association developed a matching program that connected foodservice distributors with excess capacity (products, transportation services, warehousing services) to assist food retailers and wholesalers that required additional resources to fulfill needs at grocery stores.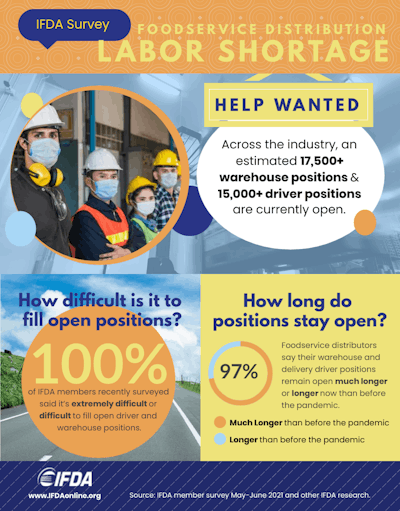 The cold food industry—from farm to fork---joined forces in a time of crisis to continue pushing food through the chain.
Fast forward to present day, with the lockdown measures officially lifted and more and more Americans getting vaccinated, the revival of the restaurant business is in full effect and sparing no expense to stay ahead of any and all supply chain disruptions.
As recovery continues, restaurant sales accelerated beginning of June, and posted its 11th consecutive week of growth and the best results in the last 6 weeks, according to Black Box Intelligence.
Foot traffic to retail, restaurant and entertainment establishments, just in Illinois, have experienced a 120% increase since the beginning of the year, according to Zenreach, with visits to restaurants and dining establishments seeing a 110% increase in Illinois since Jan. 1.
Looking ahead, Mintel predicts total market sales to rebound to pre-pandemic levels by 2023, with limited-service restaurants (LSRs) bouncing back more quickly.
"Foodservice distributors are forward-thinking, and many shifted quickly toward new avenues for growth like retail grocery and direct-to-consumer sales," says Mark Allen, president and CEO of IFDA. "They streamlined operations to cut costs and adopted new processes to increase efficiency. And, most all distributors invested heavily to help their restaurant customers navigate the pandemic by helping to set up an online presence if none existed, by working with third-party delivery companies to establish takeout, by thinking through a compressed menu most applicable to takeout and delivery and by presenting options for the best delivery packaging options."
The challenges of a rebound
Although restaurants are open and foodservice distributors are moving product back to the regularly scheduled program, a fusion of challenges, shortages and supply chain disruptions continue to plague the industry.
Restaurants were hit harder than any other industry during the pandemic, and still have the longest climb back to pre-COVID-19 employment levels, says the NRA.
For starters, the restaurant industry is facing a labor shortage.
In fact, 62% of fine dining operators and 54% of both family dining and casual dining operators say staffing levels are more than 20% below normal, the NRA report says.
And, this talent shortage isn't new, Allen says, "but it's getting worse and could have far-reaching consequences. Simply put, American businesses can't find enough people to do the work and consumers will pay the price in the form of higher prices. In our industry alone, an estimated 17,500-plus warehouse positions and 15,000-plus driver positions are currently open. In a recent survey of our members, 100% of respondents indicated it was difficult or extremely difficult to find both warehouse and driver positions. This is despite pay well above national averages."
The truck driver shortage is particularly acute, he adds.
"According to the most recent data [from the American Trucking Association], more than 72% of U.S. products are moved by trucks and freight rates have more than doubled. Rising demand coupled with a reduced labor force will have a huge impact on the American economy and increases in transportation costs in many instances will be passed down to consumers in the form of higher prices," Allen says. "In 2020, when the COVID-19 pandemic hit, it was difficult to train new truck drivers. Trucking companies will be left scrambling to fill vacancies while needing to hire 1.1 million new drivers over the next decade due to retirements and drivers leaving the profession."
As a result, the driver shortage is now worse than it was pre-COVID-19, making it difficult for foodservice distributors to staff their warehouses, says Joe Tracy, CEO, Dot Foods, Inc.
"Government funding has made it too easy for some potential employees to stay home," he adds "Staffing challenges make it harder for us to provide the level of service that our customers have come to expect from us. Anticipating demand by SKU is extremely difficult." [CLICK HERE to read the full interview with Joe Tracy].
On the other hand though, the great rehiring is beginning in the United States with more than 7,300 employers reporting the most optimistic outlooks since 2000 for the three months ahead, according to the latest ManpowerGroup Employment Outlook Survey. Employers in all 12 U.S. industries report positive outlooks, including wholesale and retail trade (+29%) transportation and utilities (+26%) and durable and non-durable goods manufacturing (+25%).
"Employers are ready to bring their workers back as restrictions lift and America gets ready to for the 'New Next' and 'In Real Life' connections resume," Becky Frankiewicz, ManpowerGroup president, North America, said in a press release. "Yet childcare challenges, health concerns and competition mean demand still outstrips supply, which is dampening the 'big return' of the American workforce. It's a worker's market and employees are acting like consumers in how they are consuming work, seeking flexibility, competitive pay and fast decisions. Now is the time for employers to get creative to attract talent, and to hold onto the workers they have with both hands."
Additionally, foodservice distributors are facing shortages of everyday products like chicken parts, corn, ingredients like flour, syrup and yeast and even packaging functions such as aluminum cans and glass jars.
"Food suppliers allocated more capacity to retail customers like grocery chains during the pandemic, leaving distributors short of some products as restaurants and institutional foodservice operations open back up," Allen adds.
The consumer demand has changed too.
About 75% of restaurant operators consider off-premises dining to be their best growth opportunity, the NRA report says.
That's why many industry experts consider ghost kitchens to be the restaurant of the future.
For its part, US Foods Holding Corp. launched US Foods Ghost Kitchens, a program designed to guide restaurant operators when opening their own ghost kitchen operation.
"The Ghost Kitchens program was developed in response to growing interest among our customers, but we've also been tracking the trend, and ghost kitchens are projected to reach a $1 trillion global market by 2030, making them an attractive concept for operators even after dine-in restrictions are lifted," Jim Osborne, SVP of customer strategy and innovation at US Foods, said in a press release. "We also know ghost kitchens are a departure from the traditional brick-and-mortar format, so some independent operators need help to jumpstart a new venture, which is why our program takes out all the guesswork. We help the operator through every major decision."
Meanwhile, the Kroger Co. partnered with ClusterTruck to launch two on-premise kitchens that will provide a variety of freshly prepared meals on-demand.
And, Zuul secured $9 million in funding to expand its ghost kitchen operations throughout New York City.
How technology and innovation reawaken the cold food chain
As more Americans flock to indoor dining, the foodservice industry continues to struggle with demand forecasting and overall visibility into what's next.
Data from J.P. Morgan and FreedomPay reveals a rapid shift in tech investment and data commerce, from focus on low-tech investment and legacy systems to touchless commerce and digital capabilities. For instance, more than two- thirds (69%) of senior decision makers surveyed sought to integrate digital channels and data to create new operational models and customer touchpoints to sustain their business during office-closures, staff isolation, premises lockdown and diminished physical footfall. And, 69% of the executives surveyed have placed digitalization and data integration in the forefront.
"Restaurants that remained open slimmed down their menus during the pandemic and shifted from fresh ingredients for salad bars and buffets to using more pre-packaged foods for takeout and delivery operations," Allen says. "Manufacturers cut down on product range, offering fewer varieties of breaded chicken tenderloins, for example, while meat processors reduced production output to meet COVID-19 safety standards."
However, supply chain visibility tools, demand planning, cloud computing, operational artificial intelligence, multi-temperature controls and other solutions have become critical elements in helping foodservice establishments and distributors re-emerge post-pandemic. [Go to foodl.me/lrc59e to download Food Logistics' free white paper discussing how supply chain visibility helps manage risk in the cold food chain].
McLane Company modernized its transportation management system (TMS) to provide greater visibility and flexibility to its fleet.
"We are taking advantage of the opportunity to review standard processes to make them more efficient, such as hiring and recruiting teammates," says Daniel James, director of logistics and transportation management, McLane Company. "The scope and scale of our freight management systems is giving us additional options to reposition our freight management capability to have better control of inbound freight. This includes redesigning inbound freight to be responsive to supply chain changes."
Mid-pandemic, McLane also began selling wholesale groceries directly to consumers through a new online platform called McLane Direct, where it transported goods from its warehouse into the homes of consumers in Bell County, Texas, through curbside pickup.
FreshOne partnered with Samsara to implement its real-time GPS tracking solution, which provides trip history, cargo temperature monitoring, proof-of-delivery, fuel efficiency reporting, routing software and real-time visibility, among others.
An expert column published by Chelsea van Hooven from Choco (https://foodl.me/44wtja), details how "restaurants that use technology to optimize operations and improve customer communication will be the ones who succeed in a post-pandemic world."
The drive toward digitization will continue to be a long-term solution for companies wanting to prepare for future challenges, she adds.
"Thanks to automated processes, restaurants can transform themselves to run their operations smoothly, increase their quality and provide a comfortable experience for their guests," van Hooven writes.
The pandemic also forced restaurant operators and foodservice distributors to innovate and develop new ways of doing business in order to be more things to all people.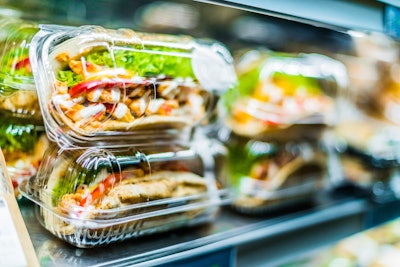 "Industry responses to COVID-19 have created several hybrid scenarios that may not have existed before," says James. "For McLane, the breadth, depth and scale of our operations, afforded opportunities to adopt innovative practices and policies that we may not have considered during normal times. For example, our ability to support customers who transitioned from dine-in to customer pickup or delivery. Many of our customers temporarily changed the open hours for their stores, closed store locations or needed fewer deliveries per week. These types of changes required rapid but careful coordination so we could continue to provide service. Customers who could differentiate themselves with drive-through service and delivery managed the COVID-related changes more effectively. From a digital standpoint, understanding of the value-chain progressed farther and faster in large part due to COVID. Customers lacking a drive-through had to change their business model to become good at the electronic-ordering process in a very short time. Some companies adapted more quickly than others and we had to adapt along with them. For example, companies that pivoted from sit-down to take-out establishments needed reliable access to ingredients and some food chains shrunk their menus to make their supply chain more stable."
When the pandemic hit, many foodservice distributors also eliminated minimum delivery requirements, donated food to shelters, partnered with grocery retailers to meet critical food supply needs and offered other value-added services in order to keep food moving.
For example, Sysco Corporation joined forces with The Kroger Co. to provide temporary work opportunities for Sysco associates at certain Kroger distribution centers. Sysco also purchased more than 21,000 $25 gift cards totaling more than $525,000 to support its operations' frontline associates in appreciation for their hard work and dedication during the pandemic.
Recruiting the next generation of truck drivers also continues to be a top priority for many of today's foodservice distributors.
"We are investing in a variety of technologies and solutions," James adds. "For example, we are modernizing our distribution execution systems across every distribution center in our network. We are actively evaluating new technologies as they become available. We're especially interested if it has potential to improve our service to our customers or the efficiency of our network."
What's next?
While the future of foodservice distribution may seem uncertain, the Restaurant Renaissance is in full effect.
Looking ahead, Mintel predicts total market sales to rebound to pre-pandemic levels by 2023, with limited-service restaurants (LSRs) bouncing back more quickly.
An NRA report reveals packaging designed exclusively for delivery and carryout will be more sophisticated and effective; convenience stores and grocery stores will expand their foodservice offerings; more restaurant layouts will include areas dedicated to delivery and carryout; more training will be provided virtually; technology will be used more effectively to control costs and enhance management efficiency; women will hold a larger proportion of upper management jobs in the restaurant industry and more.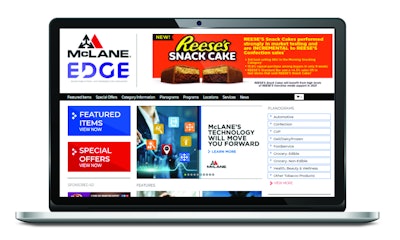 "As we approach the 1-year mark of pandemic-related dining restrictions, we know that virtually every restaurant in every community has been impacted. Amid an ever-changing landscape of dining restrictions and widespread closures, restaurants found ways to adapt, keep people employed and safely serve our guests," Tom Bené, NRA's president and CEO, said in a statement. "While we still have a long way to go, we are confident in the resilience of the industry's workforce, operators, suppliers and diners. The year ahead will be critical as we continue to advocate for much-needed recovery funds to help get our industry back on track."
However, for some, the hurdles are more like leaps that can't be overcome without financial assistance.
That's why the American Rescue Plan Act established the Restaurant Revitalization Fund (RRF) to provide funding to help restaurants and other eligible businesses keep their doors open. According to the Small Business Administration (SBA), more than 362,000 applications for a total of $75 billion in funding were received in the first three weeks of the RRF application portal being open.
Meanwhile, a bipartisan group of lawmakers in both the House and Senate introduced the DRIVE-Safe Act to address the growing truck driver shortage.
"The DRIVE-Safe Act modernizes federal law to empower the trucking industry to fill these gaps with a qualified, highly trained emerging workforce," Allen says. "The bipartisan bill eliminates this arbitrary age restriction and creates a 2-stage apprenticeship program with rigorous training and safety standards to ensure that individuals between 18-20 can safely and confidently enter the workforce as professional drivers. At its core, the DRIVE-Safe Act is a safety program, requiring training far and above current requirements to ensure professional drivers are prepared. It is also our best hope for avoiding a workforce crisis."
The road to recovery also depends on location, location, location, according to The NPD Group.
For example, the Dallas-Fort Worth area ranks in the Top 10 markets to recover from the steep customer transaction declines thanks in part to the state of Texas lifting COVID-19 restaurant restrictions earlier this year, sometimes well before other states opened back up. Other top markets showing improvements in restaurant chain customer transactions in May are Atlanta; Birmingham, Ala.; Salt Lake City, Utah; and Orlando, Fla.
"I often get the question, when will the U.S. restaurant industry improve, and part of the answer is one market at a time," David Portalatin, NPD food industry advisor said in a press release. "My advice to restaurant operators, foodservice distributors and manufacturers is to have a national view but act locally."
However, the restaurant revival plays out, innovation, technology and the foodservice village will continue to forge ahead to keep food moving through the cold chain, regardless of pandemics and other supply chain disruptions.
"Despite the challenges of the past 15 months, the passion, creativity and entrepreneurial spirit that has made this industry great for so many years has been on full display and is enabling the foodservice industry to emerge stronger and more successful than ever," Allen says.