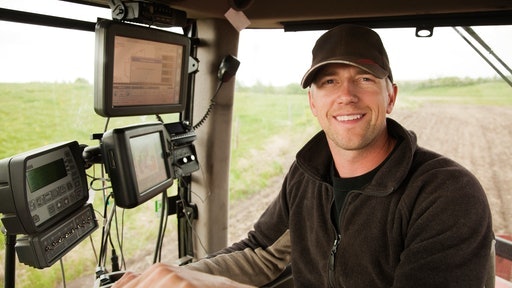 Getty Images
The food and beverage sector faces a unique set of daily risks that the pandemic magnified when it took an unprecedented toll on the industry. As the nation's second-largest private-sector employer, restaurants provide full-time employment for one in 10 U.S. workers, making the food and beverage industry one of the most critical sectors globally. While it is a fast-paced environment and many links keep the food and beverage supply chain moving, one significant disruption can shutter operations instantly.
This was witnessed at the onset of the pandemic when the industry reported a loss in sales and had to reduce employees and scale back operations. Drivers transporting supplies and other goods were no exception. Insurance carriers take these risks associated with fleets into account when determining premiums; therefore, it is essential to take back control of the upward trajectory of insurance costs while ensuring business continuity and employee health. Industry leaders can do this by incorporating the right technology and safety measures to provide underwriters with evidence of positive risk assessment.
There is no standard criteria for rating a commercial fleet's level of risk and determining its insurance premium. In fact, in the American Transportation Research Institute's 2020 survey of the top issues facing trucking, insurance availability and cost ranked fifth. Insurance agents will typically execute discretionary pricing when evaluating a business or fleet to determine eligibility and premiums. The loss rating determines the premium needed to cover predicted losses based on the company or employees' past performance. This leads to a highly subjective evaluation because an underwriter establishes their evaluation based on their perception of risk within a specific industry.
Most metrics that underwriters rely on are focused around driver records and past behaviors and performance using a tool with current performance indicators. The reality is that driving record and performance are what affect and determine insurance premiums. Based on these metrics, below are some of the factors insurance carriers consider when determining coverage eligibility:
Number of drivers
Average miles driven per day
Moving violations
Personal credit score of the drivers
Claims per $100K in premium
Unlike the uniformity in credit scores, food and beverage leaders and fleet managers have no real insight into how insurance companies assess their risk. That said, with no consistent risk assessment criteria, how do businesses begin to calculate or foresee what their score could be? The answer is quite simple -- invest in safety.
A critical component of making this safety investment throughout the fleet is integrating technology solutions like video telematics and fleet dashcams to improve safety metrics, ensure driver safety and reduce insurance rates. While making safety adjustments to lower or stabilize insurance premiums, remember that this is not a quick or simple process – companies are in this for the long haul. Fleets should expect it to take at least two years of improvement in driver safety and fleet performance to build their case before presenting it to insurance agencies. While this is a lengthy process, it is well worth it.
Video telematics, such as smart dashcams, provide the necessary insights to reduce vehicle damage and risk to driver safety, decrease liability and improve training. Fleet managers can use this data to make the required adjustments to their training to avoid dangerous driving habits and avoidable accidents. Simply put – video telematics results in heightened safety, which can result in lowered insurance premiums.
Dashcams help fleet managers monitor driver behavior and see where improvements or additional coaching is required. For example, they track distracted driving, a dangerous hazard that can have costly and deadly consequences for everyone involved. To put that into perspective, the Centers for Disease Control and Prevention (CDC) estimates that eight people die each day in the United States because of accidents involving a distracted driver. This includes anyone who takes their eyes off the road, hands off the wheel or is mentally distracted and not focusing on driving. Additionally, dashcams are so critical to safety that some insurance carriers offer discounts to fleets that incorporate smart dashcams into their daily operations. They give fleet managers complete visibility into every minute their drivers spend on the road and provide context for accidents in which the driver was liable as well as exonerate innocent drivers from false claims.
The most efficient way to monitor driver behavior and details of what's happening on the road is to utilize a real-time incident detection solution. This eliminates the need for fleet managers to review hours of dashcam footage and uses artificial intelligence to recognize safe and unsafe driving behaviors without human intervention. The use of 360-degree vision-based capabilities captures everything from seatbelt compliance and stop sign violations, to driver drowsiness and speeding violations. Fleet managers can use this data to initiate training exercises and share it with insurance carriers to show evidence of safe driving and that the fleet is actively investing in driver safety and training.
GPS tracking technology can also be used to track drivers and take the mystery out of their behavior as they journey between the distribution center and restaurant or market. It allows fleets to recognize and rectify potentially dangerous driving habits as further proof to insurance companies that they are taking safety seriously. Additionally, telematics and fleet management systems streamline the process of monitoring technicians and notifying dispatch of arrival time updates and any issues they may encounter during their route. These features and functionality provide valuable pieces of evidence to show insurance agencies during the underwriting process.
The best way to show insurance companies that a business and its employees are not a high risk is to provide them with proof to get ahead of discretionary pricing. By implementing structural changes across the fleet, organizations in the food and beverage industry will prove to insurance agencies that they are a good investment.
By investing in safety and incorporating emerging technologies into the daily business acumen, food and beverage fleet operations can cement the appeal of their predominantly high-exposure workforce to insurance carriers. Additionally, by generating robust data, businesses can persuade insurers that they deserve adequate insurance premiums that don't empty their wallets or decimate profit margins. When it comes time to renew an insurance policy, leaders should present their safety data and showcase improvement. Ultimately, improving health and safety measures is the only way to reduce insurance premiums, reduce or eliminate driver risks and ensure business continuity.