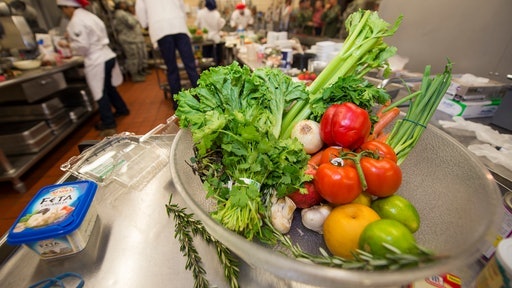 Getty Stock_restaurant.5f262053c76e6
The Coronavirus disease (COVID-19) had clearly hit the foodservice sector hard, with many casualties since the start of the pandemic. Fast forward 18 months and with the industry coming back to life, operators are facing a new set of challenges. To remain viable and operate at an acceptable margin, foodservice operators must manage costs, simplify operations and potentially take some unprecedented steps to increase revenues. The New Normal may provide the permission for this, but will this be enough and can all businesses achieve this?
Reducing choices can channel volumes through core SKUs, helping to simplify kitchen operations, as well as simplify the supply chain and help defend against price increases. Sustainability was becoming more prevalent in decision making before COVID-19 occurred and the community spirit and concern for each other during the fight against COVID-19 is also becoming embedded in relationships between customers and businesses. As communities come together, sustainable and locally sourced products may influence menus, supporting local business.
The relationship between buyers and suppliers is also becoming increasingly important; to survive, they need to work together and compromises need to be made. Supply chains need to be more resilient, and with the reduction of globalization, we need much closer ties between each other. Localization, transparency and collaboration are becoming the New Normal and these require different skill sets in addition to the current supplier management approaches, moving the discussion away from price.
Months in lockdown led to removing the industry's raison d'être to socialize, and the reduced dine-in capacity meant that takeaways became a default cost-effective solution. But, takeaway does not suit all parts of this sector. The industry needs to be more creative, and many chefs responded to this challenge by considering other ways to provide the restaurant experience at home during closures.
Buying habits may not ever return to the way they were as many customers will have reconfigured their priorities, operations may need to be restructured to deal with increased cautionary measures and supply chains need fundamental reviews. If EBITDA is to be protected, operators must simplify operations, increase focus on strategic procurement and challenge what and how they buy. It's essential to mitigate food price inflation, whilst working proactively with the supply base, understand the cost bars per product, commodity price inflation and have proactive discussions with suppliers to find ways to remove cost (e.g. pack size, removal of packaging, remove waste, spec change etc).