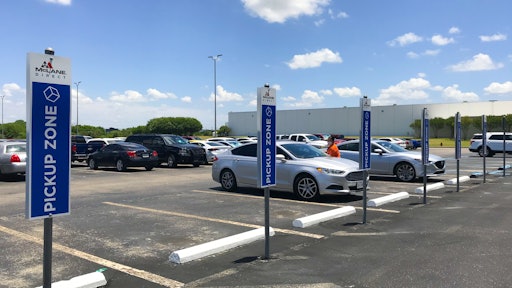 McLane Co.
McLane Company, Inc. has begun selling wholesale groceries directly to consumers through a new online platform called McLane Direct.
McLane, a top wholesale distributor, expanded its offerings to bring goods from its warehouse into the homes of consumers in Bell County, Texas, through curbside pickup.
By using mclanedirect.com, shoppers are able to purchase small and large quantities of edible and non-edible grocery items such as snacks, candy, cooler/frozen, general merchandise, health and beauty products and other goods. The online shopping platform began fulfilling curbside pickup orders out of McLane's Southwest distribution center in Temple, Texas, on June 8. McLane is already planning to expand the service to other locations.
"McLane Direct can serve our community by providing consumers with convenient access to the products they need at a low cost," says Tony Frankenberger, president of grocery at McLane.