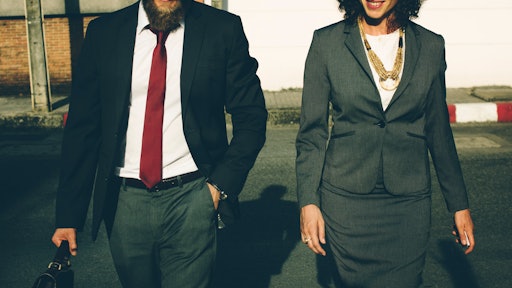 Pexels
The fifth annual Food Logistics' Champions: Rock Stars of the Supply chain recognized dozens of the industry's most influential professionals are that shaping the global food supply chain. Each individual represents different industry segments and partnerships, exemplifying the best traits of leadership.
As 2019 begins to wrap up, that isn't stopping industry leaders from putting out their best work. Each individual profiled here has transformed the food supply chain with their efforts.
Here are five food logistics champions you need to know:
5.) Don Durm, Vice President of Customer Solutions, PLM
Throughout his 24 years at PLM, a fleet management company, Don Durm has been recognized for understanding and interpreting the Food Safety Modernization Act (FSMA) for the industry. He actively participates in industry events, associations, tests and studies of new applications and methods, working directly with manufacturers and the government in order to learn new information to drive costs out of clients businesses while meeting regulatory compliance. In addition, Durm is an expert on cold chain transport application and regulatory compliance in the United States, traveling across the globe to help develop the cold chain in other countries.
"A mentor once told me, you will be rewarded publicly for what you practice consistently in private and in good faith," Durm says. "It is a lifetime commitment to that philosophy."
4.) Julie McGill, Director of Implementation & Strategic Account Management,

FoodLogiQ
As the Director of Implementation and Strategic Account Management at FoodLogiQ, Julie McGill supports the needs of food companies that are aiming to increase their traceability and their supply chain visibility.
Now on the front lines in the company, McGill understands what it takes to have a world class traceability program in place. Requiring participation from all stakeholders, monitoring of progress and commitment from other companies that are working to increase visibility within their supply chains. Looking ahead, McGill will participate in several working groups that are exploring the use of blockchain for the food industry and is continuing to embrace the challenges of today and the promise of the future.
"It's certainly an honor to be named a champion of the food and beverage logistics space. I'm passionate about traceability, and I'm humbled to have played a role in helping organizations improve the efficiency, safety and visibility of their supply chains using data standards that I helped to create," McGill says. "I love to innovate and collaborate with industry stakeholders and solution providers as we look to the future of the food industry."
Kristy Knichel, CEO of Knichel Logistics, is a second-generation logistics executive who began her extensive career over 20 years. In that time, she has worked in every role within a 3PL, enabling her to learn the ins and outs of what makes a transportation company run smoothly.
In her role at Knichel Logistics, she has been a driving force behind its consistent growth and reputation as one of the top service providers within the IMC community, along with its certification as a Women's Business Enterprise and Woman Owned Small Business. In addition, Knichel has done much within her own company to empower women, with a majority of its department managers being women who have earned their spot.
Knichel continues to make an impact by putting herself out there and speaking as an expert in the transportation arena whenever the opportunity allows it. With more women entering the logistics, Knichel continues the champion the progress.
"Men who have been in this industry for 30-plus years are recognizing the incredible accomplishments of female leaders in transportation," Knichel says. "We need to keep promoting the heck out of each other – and shining a big spotlight on how women are making a positive impact on everything from industry innovations to workplace culture."
Since first patented in 1920, pallets have undergone little transformation. It wasn't until Jeffrey Owen, CEO and founder of Lightning Technologies, stormed onto the scene in 2015 that the industry staple experienced a complete metamorphosis. Throughout the course of his career, Owen estimates that he has produced over 11.5 million pallets, while always looking for ways to improve them. For Owen, pallets are a piece of technology rather than slabs of wood with some nails in them.
Despite his major success, Owen is still looking at ways to improve his business. He has made it his top priority to become more sustainable. The company's latest GMA pallet is a hybrid construction that can be sanitized, pooled and embedded with an IoT BLE sensor, allowing companies to optimize business processes in real time, reducing waste and operational costs.
"I am very proud to be considered a Champion. We will continue to disrupt this industry and Lightning will change the relationship influence of the shipping pallet to the global food supply chain," Owen says. "I am sincerely grateful."
Since entering the logistics world in 1991, Jim Becker has relied on Becker Logistics' core values of integrity, quality, safety, competitiveness, openness, respect and equal work-life balance. With these values at the forefront, Becker helps set relationships apart from many other 3PLs.
"The opportunity to be a Food Logistics Champion is a great honor. The food and beverage logistics space is and always will be a challenge – it comes down to the details, the minutes and finally, the satisfaction of our customers. The constantly changing technology when it comes to the safety and transportation of food and beverages keeps it fresh (literally) and allows for innovation from my team and me," Becker says.
Over the last decade, he has been the driving force behind the company's increased footprint in the food marketplace, focusing on additional refrigerated loads and new models of revenue. The key to that success has been working with customers to identify efficiencies and areas of optimization, pared with on-time delivery, stellar customer service and the ability to manage their own supply chain through Becker's TMS.
"The customers I serve are the reason I went into logistics in the first place, but the word "customer" does not have a singular meaning to me. Yes, at the end of the chain, the customers who receive the food are invaluable, but those who help the product get there are also crucial to that end result. Every footprint in that pathway leaves a mark in this industry – from the employees at Becker Logistics who book our freight and ensure it gets there on time and in the safest condition, to the drivers who transport day and night, and finally to the workers who receive and sell to families like mine.," Becker says.