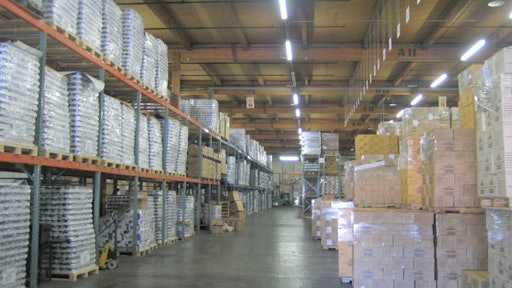 Joe Goldberg/Flickr
Almost a year after President Obama signed the Food Safety Modernization Act (FSMA) into law, the FDA exercised its authority to suspend the registration of its first food facility's registration.
On Nov. 26, 2012, food manufacturer Sunland Inc. was issued an order to suspend registration. The facility was alleged to be at the heart of an ongoing recall of peanut products potentially contaminated with Salmonella.
Now nearly seven years later, the FDA has suspended the registration of just five additional facilities.
Seafood producer Topway Enterprises marked number six after the FDA and the Texas Department of State Health Services conducted inspections earlier this year where sanitation issues were discovered, including several samples confirming the presence of Listeria.
At the time of the suspension in July, Topway, doing business as Kazy's Gourmet in Houston, had yet to implement corrective actions at its facility, resulting in the FDA-issued safety alert on July 18, which advised restaurants and food retailers in Texas and Louisiana to stop selling and discard recent shipments of the company's ready-to-eat seafood products.
Under FSMA, the FDA has the authority to hold the facility registration of any food and beverage company if the agency determines that food manufactured, processed, packed, received or held by a facility has a reasonable probability of causing serious adverse health consequences or death to humans or animals. The FDA may also suspend the registration of a facility that:
Created, caused or was otherwise responsible for such reasonable probability; or
Knew of or had reason to know of such reasonable probability and packed, received or held such food.
If the registration of a facility is suspended, no person can import or export food into the United States from such facility, offer to import or export food into the United States from such facility, or otherwise introduce food into interstate or intrastate commerce in the United States from such facility.
The FDA says this authority awarded under FSMA is important to "further help FDA ensure the safety and security of our nation's food supply."
As of Feb. 4, 2016, there are 300,539 food facilities registered with the FDA—88,356 domestic and 212,183 foreign.
The additional four facilities issued suspensions under FSMA include:
March 2014— The FDA suspended Roos Foods Inc.'s facility registration on March 11, 2014, which barred the company from introducing food into interstate commerce. The agency's order of suspension details sanitation problems and cites findings of listeria contamination in multiple places in the facility. Cheese produced by the Delaware-based manufacturer was linked to an outbreak in 2013 that sickened eight people and hospitalized seven.
In January 2016, the cheese manufacturer plead guilty to one criminal misdemeanor count of violating the Federal Food, Drug, and Cosmetic Act (FD&C Act) by introducing adulterated food into interstate commerce.
September 2016—SM Fish Corp. of Far Rockaway, N.Y., was suspended because food, including ready-to-eat (RTE) food, from this facility was suspected of being contaminated with Listeria. Following a July 29, 2016 recall, the FDA made the decision to suspend the facility's registration after a second inspection showing widespread and persistent Listeria contamination throughout its food facility.
March 2017—The food facility registration of Dixie Dew Products Inc. of Erlanger, Ky., was suspended after soy nut butter manufactured by the company was implicated in an E. coli outbreak. The suspension was prompted by outbreak in addition to findings during a March 2017 inspection that identified insanitary conditions that could lead to contamination with E. coli in finished products.
October 2018—The FDA suspended the food facility registration of Working Cow Homemade Inc. of St. Petersburg, Fla., after ice cream manufactured by the company was linked to three cases of listeriosis in Florida. In addition, the decision was made due to findings from the FDA's 2017 and 2018 inspections of Working Cow Homemade, which identified insanitary conditions that could lead to contamination with Listeria in finished products. Working Cow Homemade voluntarily ceased their operations, and in the months following the suspension, submitted a proposed shift in business to become a warehouse distributor of ice cream products. The company will not resume ice cream manufacturing operations, but instead will store and distribute product sourced from third-party manufacturers. Given the proposed changes, the FDA lifted the suspension and reinstated the facility registration in February 2019.