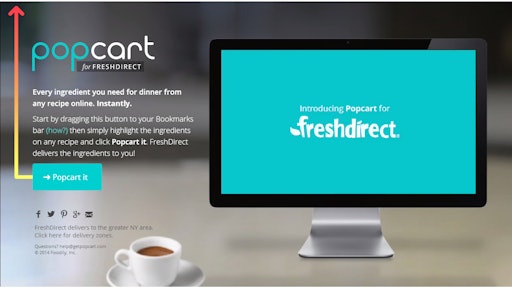 USDA Updates Safety Inspection Rules for Poultry
The U.S. Department of Agriculture's (USDA) Food Safety and Inspection Service (FSIS) will now require that all poultry companies take measures to prevent Salmonella and Campylobacter contamination, rather than addressing contamination after it occurs. For the first time ever, all poultry facilities will be required to perform their own microbiological testing at two points in their production process to show that they are controlling Salmonella and Campylobacter. These requirements are in addition to FSIS' own testing, which the agency will continue to perform. FSIS is also introducing the optional NPIS, in which poultry companies must sort their own product for quality defects before presenting it to FSIS inspectors. This system allows for FSIS inspectors to focus less on routine quality assurance tasks that have little relationship to preventing pathogens like Salmonella and instead focus more on strategies that are proven to strengthen food safety.
Seegrid Partners With DMLogic for AGV Software  
Seegrid Corp., a provider of robotic vision-guided automated guided vehicles (AGVs), named DMLogic as the preferred integration partner for Seegrid Supervisor, network appliance installed on-site, which communicates with AGVs over WiFi.
For customers choosing to integrate Seegrid Supervisor with an existing software system, such as a warehouse management system or manufacturing execution system, DMLogic created a standard application programming interface (API), providing a platform for capturing and exchanging tasks automatically with Seegrid AGVs.  Automating transactions further improves return on investment and creates a seamless channel between the Seegrid Supervisor, customer's software system, and Seegrid AGVs.
The DMLogic API automates the exchange of task level information between a customer's software system and Seegrid Supervisor.  Tasks are captured and queued for the disposition of the AGVs; once the movements are finished, notifications are automatically confirmed back to the host software system updating the task as complete.
Hackers Breach Payment Networks At Alberton's and  Supervalu
Hackers broke into the credit and debit card payment networks at two of the nation's largest supermarket store chains: Albertson's and SuperValu, according to news reports. The massive hack impacts their umbrella of stores, as well, including Albertson's Acme, Jewel-Osco, Shaw's and Star Market supermarkets, as well as SuperValu's Cub Foods, Hornbacher's, Farm Fresh, Shop 'N Save and Shoppers Food & Pharmacy. The extent of the damage wasn't yet clear at the time of this report.
Paradox Partners With Supply Chain Network To Facilitate Expansion In Europe
Supply Chain Network (SCN) announced a partnership with Paradox and will provide Paradox's products to European shippers and carriers and facilitate Paradox's expansion into Europe. The partnership will provide European shippers, carriers, and 3PLs access to Paradox's products along with SCN's services providing one-stop shop for all their logistics software and service needs. The partnership facilitates Paradox's expansion in Europe.
Popcart Allows Online Ordering from Web Recipe Sites
Online fresh food grocer FreshDirect and Foodily, the social recipe network, recently launched of Popcart, a web technology that instantly turns any online recipe into deliverable groceries. Developed and powered by Foodily, Popcart allows consumers to browse any recipe – across more than 150+ million food websites and blogs – and integrates the ingredients right into a shopping cart. FreshDirect is the first food business to launch this new technology.
Shopping recipes requures the following steps: 1) Download the Popcart bookmarklet; 2) Highlight ingredients from any online recipe and "Popcart it" 3) Customize the order to dietary needs and preferences; and 4) Check out and FreshDirect will deliver the order as early as the next day.
Popcart for FreshDirect is currently available in FreshDirect service areas: Greater New York, New Jersey, Connecticut metro areas and greater Philadelphia, Pennsylvania area, including Delaware.
Manhattan Associates buys GlobayBay Technologies
Manhattan Associates, Inc. has acquired the assets of GlobalBay Technologies from VeriFone. The acquisition extends Manhattan's omnichannel inventory and order management solutions by enabling in-store sales and clienteling capabilities. The combination of Manhattan's Enterprise inventory visibility, order management and store solutions with GlobalBay's point-of-sale and clienteling applications will deliver the industry's only true omnichannel sales and fulfillment platform.
"Our decision to acquire GlobalBay was driven primarily by our customers asking us to extend our omnichannel scope within their stores. Moving beyond inventory and fulfillment and into sales and clienteling is one way we'll provide a comprehensive store platform with omnichannel at its core," said Eddie Capel, Manhattan Associates' CEO. "For our customers, this means that they will now have the ability to unlock the information that presents a single view of customers, orders, and inventory. This unique combination allows our customers to provide a complete sales and clienteling solution, including best-in-class inventory and order management capabilities to their stores and deliver the retail experience that the new, omni- channel shoppers expect," added Capel.
Trimble Partners With 3Gtms And TMW Systems
Trimble has entered into a strategic alliance with 3Gtms, Inc., a privately-held provider of transportation management systems (TMS). The alliance includes an equity investment in 3Gtms by Trimble and a commercial reseller agreement with TMW Systems, part of Trimble's transportation and logistics division. 3Gtms offers 3G-TM planning and shipment management software that will be marketed by TMW Systems as part of its transportation solutions portfolio.
3G-TM can be integrated with TMW's enterprise transportation management software to provide the first single-source solution for running both asset-based and non-asset transportation service organizations. The combined solution addresses the rapidly emerging IT needs from the operational convergence among motor carriers, third-party logistics (3PLs) and brokers.
ReeferTek USA Expands With Northeast Facility
ReeferTek USA, the refrigerated van outfitter, announced the grand opening of their state-of-the-art ReeferTek Northeast manufacturing facility. Located in Copiague, N.Y. ReeferTek Northeast will service the greater New York City area and Long Island. ReeferTek USA has manufacturing opportunities available in other regions throughout the U.S.
"This is a time of tremendous growth for ReeferTek USA" said Michael Leibman, president of ReeferTek USA. "We want to personally thank all of the dealers who rely on ReeferTek to deliver the highest quality refrigerated vans. Our commitment to you remains the same. We will continue to provide exceptional products with unparalleled customer service. ReeferTek USA headquarters will still drive the brand integrity and innovation of our future."
Cold Train Iced As BSNF Juggles Higher Rail Volumes
Cold Train Express suspended its Quincy-to-Chicago service after executives said increased congestion across BNSF Railway's northern routes slowed Cold Train delivery times and cut business up to 70 percent, according to The Wenatchee World in Wenatchee, Wash.
Quincy's refrigerated rail service has been squeezed to one train a day by increased rail traffic caused by a surge in North Dakota's oil and coal trains, said company officials. Delays and schedule changes have doubled the Cold Train's delivery times to six days and greatly increased fuel and equipment costs, they said.
The company said customers have canceled most shipments of fresh fruit and produce, which accounts for 70 percent of Cold Train's business.
Cold Train, a key link in delivering North Central Washington fruit and produce to East Coast markets, said BNSF has given priority to high-income oil-and-coal customers, a situation that's "resulted in millions of dollars in operating losses and millions of dollars in capital investment losses, both of which are simply unsustainable" for the 4-year-old Cold Train company.
BNSF Railway disagreed. "We are not providing favored service for oil over other commodities," railway spokesman Gus Melonas. "We were disappointed to hear they (Cold Train) were suspending their operation, as we had been working with Cold Train for the past few months to provide them with options that would allow them to continue to operate this service."
Melonas said increased volumes across the railroad's northern lines have required schedule changes that have affected some customers. But rail service in Washington and along the company's Northern Corridor is improving, he said, as the company adds new locomotives, improves track conditions and hires new employees. The railway could hire up to 600 new employees in Washington this year, he said.
Port of Quincy Commissioner Patric Connelly said port officials will be stepping back to reassess Cold Train's suspension of service. Cold Train uses the port's Intermodal Terminal as its western distribution hub.
Congested Rotterdam Port Takes Corrective Measures
The Port of Rotterdam announced a series of measures to eliminate congestion at two large container terminals and free up quay and labor capacity for oceangoing vessels, according to Journal of Commerce. Inland waterway barges and feeder ships transporting export and import containers will be diverted from the congested ECT Delta and Euromax terminals to three smaller terminals to be "bundled" for onward shipments to the larger facilities.
Efforts to ease congestion at the Delta and Euromax terminals "have not had the desired effect up to now," the Port Authority said.
"The inconvenience experienced by the port's customers and users is of such magnitude that the Port of Rotterdam has taken the initiative of developing solutions to this problem," it added.
Nova Cold Storage Builds New Facility In Halifax 
Nova Cold Storage is building a new $9.5-million storage facility at the Atlantic Gateway-Halifax Logistics Park, according to The Chronicle Herald in Halifax, Nova Scotia, Canada.
"The ability to purchase land in such a central location is what enticed us to build this modern warehouse," company president Barry Smith said.
Nova Cold is expanding to accommodate its frozen fish and processed food storage business, which serves processors, exporters and freight forwarders.
The 60,000-square-foot, cold-storage, trans loading facility on Wilkinson Avenue in Dartmouth will house 5,500 pallets, enough to fill 250 ocean containers.
Smith said the new facility will give the company more than twice the pallet capacity of its existing cold storage space on Thornhill Drive, which will be closed.
Click-And-Collect Surges In The U.K. Compared To The U.S.  
Click and collect has been rising in popularity in the U.K., and more consumers have desired such services, so more retailers have begun to offer them, according to Econsultancy. This has led to a particularly advanced market in the U.K., especially when compared with the U.S.
While both markets saw growth between 2012 and 2013, respondents in the U.K. were far more likely to use this service — 45 percent of the country's internet users said they had used such a service last year, versus just 20 percent of U.S. Internet users.
Preferred Freezer Services Expands In Miami, Fla. Area  
Preferred Freezer Services (PFS), a provider of advanced design and engineered temperature-controlled warehouses, announced the newest addition to its expanding footprint in South Florida. The new Miami area facility is the company's fourth cold storage facility in Florida and the 30th in the U.S.
The new facility has 9 million cubic feet of storage capacity, a 20,000 square foot dock for loading and unloading, 12 dock doors, an oversized truck yard space, and a customer favorite PFS online information system that is available 24/7. The facility is capable of performing on-site inspections and offers packing and labeling services. The facility is located in close proximity to all major roadways.
"We are pleased to open another new cold storage location to meet our growing customer needs in South Florida. Our team is excited to start servicing customers from this great location," said Brian Beattie, president of Preferred Freezer Services. Preferred Freezer Services of Miami is now open and accepting product. An open house celebration will follow in the fall.
For more information on the new Miami facility, contact Rod Armesto at 786-845-8000 or rarmesto@preferredfreezer.com. For information on all 33 PFS locations, visit www.PreferredFreezer.com.
India Ready-To-Eat Market Set To Grow 22% Per Year Through 2019
India's ready-to-eat (RTE) food market is projected to grow at a compound annual growth rate of around 22 percent from 2014 to 2019, according to a report by TechSci Research. The market is anticipated to grow on account of increasing working population, growing per capita disposable income, rising per capita expenditure on prepared food, increasing middle class and affluent consumers, etc.
Though rising per capita disposable income of consumers, especially upper and lower middle income group, is driving India's ready-to-eat food market, a large chunk of Indian consumers are still price conscious, which poses a challenge for the ready-to-eat food manufacturers and suppliers. Further minor variation in prices directly affects the preference of brands/products among the Indian consumers. To offset this challenge, major players are increasingly focusing on offering high-quality RTE food products at lower prices.
Allen Distribution Expands In Carlisle, Pa.  
Allen Distribution, a third-party logistics provider based in south central Pennsylvania, is constructing a new 500,000 square foot warehouse in the Mid-Atlantic region's busiest transportation corridor along Interstate 81 in Carlisle, Pa. The new facility, which will feature 50 dock doors and more than 100 trailer parking spaces, will consolidate the space of five smaller, leased spaces and bring Allen's total distribution capability in the area to nearly three million square feet.
Expected to open in November 2014, the warehouse property will occupy over 36 acres immediately off exit 44 off Interstate 81. The facility will feature a 32-foot, clear height, high-efficiency lighting with motion sensors, and more than 200,000 square feet of cooler storage.
"Our new facility offers additional scale to support our growth, and the growth of our customers, while solidifying our position as a leading provider of custom logistics services," said President Ryan Heishman. "We're extremely pleased to be able to offer customers even greater service capabilities from one of the country's most strategic logistics locations."
AGRO Merchants Group In Charleston, S.C. To Upgrade Cold Storage Facility  
AGRO Merchants Group in Charleston, S.C. is upgrading a 121,000-square-foot cold storage facility to include 14,000 frozen pallet positions, USDA meat import and export inspection services and blast freezing cells. The facility will provide storage, handling and other value-added services for its import and export customers. Primus Builders, based in Atlanta, Ga., was selected to provide professional services on this project.
The new blast cells will feature a CO2 refrigeration system and will be capable of 24-hour freeze time. They will also be equipped with LED lights and controlled by a central computer system.
The USDA laboratory will be designed to meet all food safety inspection criteria. Office and support spaces will also be included.
Said Primus Builders Executive Vice President Erik Gunderson, "Primus has developed a strong relationship with AGRO Merchants Group. We look forward to bringing them our port experience and making the Charleston project another successful partnership."