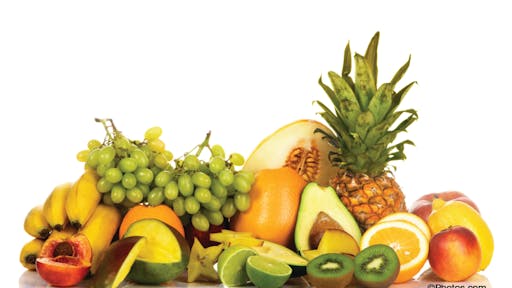 CVS/pharmacy's New York Distribution Center Awarded LEED Gold Certification
CVS/pharmacy and Gray Construction announced that the recently opened CVS/pharmacy distribution center in Chemung County, New York has been awarded LEED Gold certification. Gray is the design-build firm responsible for the design and construction of CVS/pharmacy's new facility.
The Chemung distribution center, which opened in June 2011, will support the inventory and fulfillment needs of approximately 350 CVS/pharmacy stores in the northeast. The facility will employ about 300 people by the end of this year and a total of 600 people when it reaches full capacity.
Weber Logistics Partners With Leading Candy Manufacturer Storck
Weber Logistics recently partnered with Storck to distribute more than one million cases of such popular brands as Riesen, Werthers, Mamba, Merci and Toffifay to its customers and consumers each year throughout the Western United States.
With a global presence in more than 90 countries, Berlin-based Storck markets and sells 60 different confectionery SKUs which are produced at facilities in Germany and shipped to the United States.
The relationship between Weber and Storck includes full-service third party logistics for California, Nevada, Arizona, Oregon, and Washington. The entire operation is temperature-controlled at a constant 55-65 degrees, including drayage from the Port of Oakland to Weber's 208,000 square foot Stockton, California facility where the candy is stored, orders are processed, and outbound LTL and truckload shipments are arranged depending on the customer.
"We are very excited about working with Storck and helping them grow their business in the West," says Levin. "Confectionery is our strength so we will continue to stay on the leading edge with the latest in refrigeration and technology supported by the best and most knowledgeable staff."
MCFA Celebrates Milestone Of 350,000th Forklift
Mitsubishi Caterpillar Forklift America (MCFA) recently celebrated the manufacturing of its milestone 350,000th forklift, a feat equivalent to producing enough forklifts to stretch across the state of Texas. MCFA reached the landmark number through the manufacturing and distribution of three distinct brands of material handling equipment – Cat lift trucks, Mitsubishi forklift trucks and Jungheinrich warehouse products.
On August 18, more than 700 MCFA employees, including recently appointed MCFA president Hiroshi Nagai, gathered for an ice cream social to celebrate the manufacturing milestone. The 350,000th forklift, a member of the 3,000–7,000 lb. Internal Combustion (IC) Pneumatic Tire lift truck family, painted blue and branded MCFA, was on display and later will be used in fabrication and assembly tasks around MCFA facilities.
"MCFA prides itself on manufacturing quality and reliable products," says Jay Gusler, director of operations, MCFA. "We're excited to reach this milestone of 350,000 forklifts produced from our Houston manufacturing facility and appreciate the support of our employees, dealer network and customers in helping us realize this major company achievement."
Suit Could Chill Gov't Efforts To Keep Food Safe
A major fruit company's lawsuit against the Food and Drug Administration could have a chilling effect on regulators' efforts to get tainted food off the market.
Florida-based Del Monte Fresh Produce is striking back at the FDA with a lawsuit after the agency halted imports of its Guatemalan cantaloupes, saying they may be contaminated with salmonella. Such a lawsuit is rare, and the threat of litigation could make officials more reluctant to tell the public about the possibility of contamination in food.
"If this case is successful from an industry perspective, it will change the attitude of regulators," says former FDA assistant commissioner David Acheson, now a food safety consultant. "They will obviously be more reluctant."
Michael Doyle, the director for the Center for Food Safety at the University of Georgia who has advised the FDA on food safety issues, said the lawsuit could set a dangerous precedent.
"More often than not the public health authorities and the epidemiologists are correct," Doyle says. "If you start putting public health officials in the crosshairs of the lawyers it's probably going to have a major dampening effect on whether foods are recalled in time to prevent a substantial amount of illnesses."
Del Monte conducted a voluntary recall of the cantaloupes, imported from a farm in Guatemala, in March after the federal Centers for Disease Control and Prevention and FDA determined they were linked to 12 cases of salmonella poisoning. In July, the FDA went a step further and issued an import alert, halting imports of the cantaloupes from Guatemala.
In a suit to get a court to lift the alert, filed Aug. 22 in federal court in Maryland, Del Monte said cantaloupes from the targeted Guatemalan farm represent almost a third of the cantaloupes they import. Del Monte complained the FDA officials based their decision on "erroneous speculative assumption, unsupported by evidence."
Companies in this article