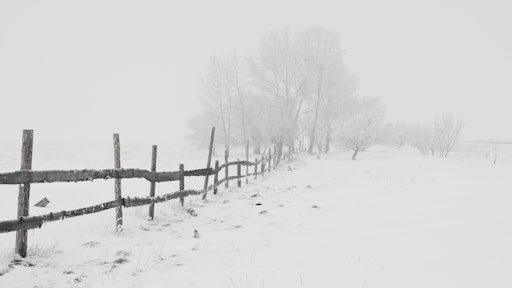 Pexels
Farmers have faced significant harvest delays this year because of extreme weather.
Fields were left waterlogged this Spring because of heavy rains and flooding, extending into the fall. Now, Midwest farmers are experiencing a historic October blizzard, with North Dakota being hit the hardest.
North Dakota farmers have reported that they would need at least three weeks of drying warm weather to improve conditions to harvest crops, though that won't happen.
Crops are filled with snow as snow drifts in North Dakota are reaching four feet. Farmers are starting to rationalize that harvesting crops will have to extend to either February or March when the frost goes down.
Those that have already been planted will likely sustain irreparable quality damage, Agweek reports.
Meanwhile, diesel prices in the Midwest have hit a three-year seasonal lows.
According to Reuters, diesel demand traditionally rises during harvest season because farming equipment and trucks transporting product use the fuel. However, average distillate product supplier in the U.S. has been down 7% over the last four weeks.
It isn't clear how crop insurance companies will handle the damage. The USDA has already offered resources for farmers that have been hit by extreme weather last month.
"U.S. agriculture has been dealt a hefty blow by extreme weather over the last several years, and 2019 is no exception," U.S. Secretary of Agriculture Sonny Perdue says in a statement. "The scope of this year's prevented planting alone is devastating, and although these disaster program benefits will not make producers whole, we hope the assistance will ease some of the financial strain farmers, ranchers and their families are experiencing. President Trump has the backs of our farmers, and we are working to support America's great patriot farmers."
More than $3 billion will be made available through the disaster relief package. The aid will include new programs to cover losses for milk dumped or removed from the commercial market and losses of eligible farm stored commodities due to eligible disaster events within the last two years. Also, prevented planting supplemental disaster payments will provide support to producers who were unable to plant eligible crops for the 2019 crop year.
Agnet reports that crop insurance can zero-out cereal crops after Oct. 21, while corn and soybean policies can be zeroed out after Dec. 10.
Once zeroed out, farmers are responsible for destroying what is in the field and not scavenging for anything that has been indemnified.