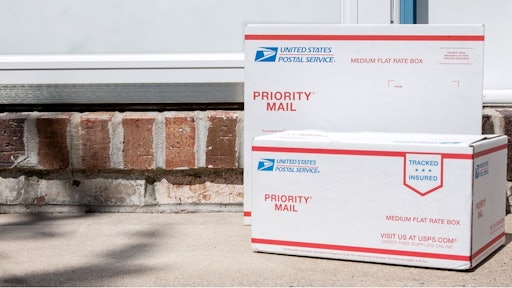 United States Postal Service
The United States Postal Service's new feature rollout, named USPS Connect, is aimed at business operators in an attempt to gain further momentum in the retail delivery space. Last-mile parcel delivery continues to significantly grow, even after Coronavirus (COVID-19) restrictions and shut downs eased. More retailers adopted robust online shopping and delivery strategies and now USPS looks to gain a better foothold in the retail space. The new service includes four solutions for business owners, both large and small, providing ongoing network improvements, new equipment, new pricing and enhanced operational precision.
Per PR Newswire:
"We've listened carefully to our business customers to develop this program," says Jakki Krage Strako, chief commerce and business solutions officer. "We're increasing next-day deliveries. We're also giving smaller businesses big-business rates and all businesses more user-friendly ways to interact with us."
The USPS Connect program offers several options to help businesses of all sizes meet growing consumer demand for affordable, fast local, regional and national deliveries and returns:
USPS Connect Local is a new way for local businesses to affordably and quickly reach local customers. USPS Connect Local offers affordable next-day service in all locations, with same-day delivery, Sunday delivery and pickup options in select locations. This offering also includes USPS Connect Local Mail, an affordable First-Class Mail option for documents up to 13 ounces. Businesses can enter USPS Connect Local packages and mail at the receiving dock of the designated postal facility or take advantage of free en-route pickup when their carrier delivers their mail.

USPS Connect Regional provides next-day regional entry and delivery of Parcel Select packages and Parcel Select Lightweight packages. Most packages will be delivered the next day within a broad specified region.
USPS Connect National provides delivery solutions for businesses of all sizes. They can benefit from the Postal Service's new mail processing equipment and reconfigured network to receive reliable delivery of packages through First-Class Package Service, Parcel Select Ground and Retail Ground.
USPS Connect Returns is a service for businesses to offer their customers convenient returns, with free en-route pickup by their carrier or drop-off at a nearby Post Office location.