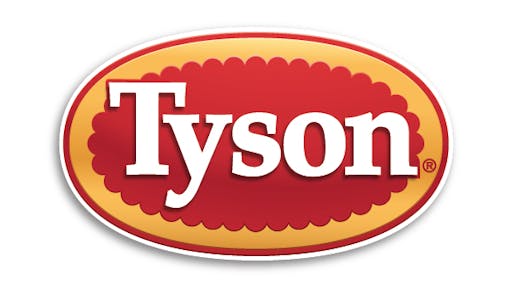 Tyson Foods to Acquire AdvancePierre Foods
Food giant Tyson Foods will buy AdvancePierre Foods Holdings for $4.2 billion in a move that will expand their portfolio of prepared foods and protein-packed brands.
The deal has been approved by the boards of both Tyson and AdvancePierre, and if regulatory approval is received, the sale is expected to close in the third quarter of this year.
Tyson president and CEO Tom Hayes credits the acquisition to AdvancePierre's leadership team who he says "has created significant value through the implementation of a new business management model, focus on quality and service and attention to the growth opportunities in convenience foods.
"The addition of AdvancePierre aligns with our strategic intent to sustainably feed the world with the fastest growing portfolio of protein packed brands," he adds. "We believe that AdvancePierre and Tyson are a natural strategic fit, and together, will accelerate growth for customers by delivering on-trend, high quality products consumers love."
AdvancePierre president and CEO Christopher D. Sliva adds: "By combining our complementary, market-leading portfolios, both companies will realize greater opportunities. This combination will allow AdvancePierre to accelerate its growth and broaden its distribution network by leveraging Tyson's existing distribution infrastructure and go-to-market capabilities."
Perdue Confirmed as Secretary of Agriculture
Sonny Perdue was elected the 31st Secretary of Agriculture last month, having won confirmation by the U.S. Senate in an 87-to-11 vote.
The former governor of Georgia succeeds Tom Vilsack, who led the U.S. Department of Agriculture (USDA) for the past eight years and who endorsed Perdue as his successor once the former Georgia governor was nominated by President Donald Trump.
Like Vilsack, Perdue was governor of a large diversified agricultural state who takes over the USDA with broad support. The Senate vote was another illustration of the depth of support for Perdue, with his 87 votes in record territory for a Trump cabinet nominee.
U.S. and Australia Recognize Food Safety Systems as Comparable
Australian exporters are in a significantly stronger position as preferred suppliers of safe, high quality food to the United States after the signing of a bilateral Food Safety Recognition Agreement last month.
Department of Agriculture and Water Resources head of exports Greg Read says the agreement was the third the United States had undertaken with a trading partner, and provided for the United States and Australia to recognize one another's food safety and regulatory systems as comparable.
This agreement, signed by the U.S. Food and Drug Administration and the Australian Department of Agriculture and Water Resources, will result in fewer in-country audits—with compliance being managed by the exporting country.
Smart Technology Keeps Marine Harvest Products Fresh
Marine Harvest, the world's largest salmon farmer and processor in Europe, the United States and Asia, is planning to add a freshness indicator to its products in Europe.
"Keep-it" indicators will provide consumers with a tool that shows accurate and real-time freshness and shelf life throughout the cold chain. The indicators are attached directly after the fresh fish is cut and packed.
Test launches are already underway in select countries, via Keep-it Technologies. Additionally the technology has been tested over the past few years with Norwegian retailer REMA 1000, which has implemented it on more than 20 million fresh food products.
The company plans to introduce their products with "Keep-it" indicators in 10 European markets by 2019.
China Promotes Food Safety with Proposed Logistics Improvements
The general office of the State Council, China's cabinet, recently published a guideline on the development of cold chain logistics framework, underscoring the importance on food safety and consumption upgrades.
The document calls for a significant increase in the use of cold chain to transport fresh farm produce and perishable food by 2020.
Proposed improvements include the establishment of a cold chain temperature tracking system and logistical infrastructure in major food producing regions and consumer markets across the country.