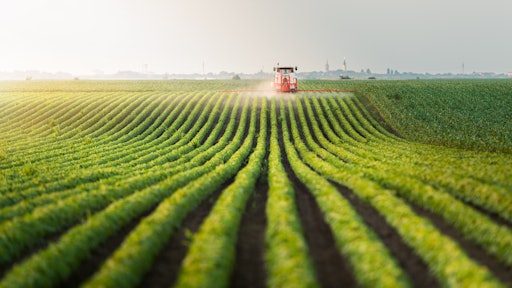 Dusan Kostic
On Feb. 24, President Joe Biden signed an executive order, enforcing a 100-day review on all U.S. supply chains. This includes identifying risks for certain materials, software and pharmaceuticals. This includes reviewing transportation, production of agriculture commodities and food products. This includes assessing current domestic manufacturing workforce skills, climate change and critical goods. It also includes caring for the resilience and capacity of U.S. manufacturing supply chains.
In this 5-part series, industry experts detail the current risk areas in today's U.S. supply chains, what should be done to address these issues, how this 100-day review will help U.S. imports/exports, address the downfalls of this 100-day review and what all of this means for the future of U.S. supply chains.
CLICK HERE to read Part 1.
What happens after the 100-day review concludes?
June 4 marked the conclusion of the 100-day review. Within this timeframe, the United States encountered a number of major supply chain disruptions, i.e., the Suez Canal crisis, the Colonial Pipeline ransomware attack, which was then followed by the cyberattack on JBS. Then, the Port of Yantian experienced port congestion due to a COVID-19 outbreak. Then, the I-40 bridge closure. And, who can forget rising diesel prices, lumber shortage, semiconductor shortage, a driver shortage and a supply chain still recovering from the e-commerce boom.
The supply chain hits Just. Keep. Coming.
[CLICK HERE to read Part 3].
That's why it's important executives invest time in strategy, money for technology and incentives for workers to keep supply chains afloat and up to par, says Frank Kenney, director of sales enablement at Cleo.
"It's not only important to get the right price on core materials, but just as important to have built-in resiliency so supply chains can adapt quickly when disruptions hit. Recent survey data shows 88% of respondents admit that their company lost orders in 2020 specifically due to integration issues, with 25% admitting that they don't even know how many orders they're losing. This demonstrates how a lack of supply chain visibility -- a problem that plagues 50% of supply chain organizations -- can negatively impact supply chain continuity, and in turn, revenue. Conscientious business executives therefore should look into deploying an integration solution that can make basics like streamlining the onboarding process nearly instantaneous, as opposed to taking weeks, or even months."
Yet, the challenge still remains to be finding that part of the supply chain that isn't essential to national security, says James Crean, co-founder and CTO of CREAN, Inc. Industry experts believe that that doesn't exist.
"Everything from airplane parts, raw materials, steel, food, medicine, aluminum, etc. are all critical to national security in various ways. The list is endless. There's almost nothing you can't at some point tie back to essential services and products. That's why it's important to have a strong manufacturing backbone in America," Crean adds. "COVID has proven that being a service economy isn't enough to protect our country's interests, safety and security."
At the end of the day though, when all is said and done, supply chain disruptions aside, the 100-day review is a great start.
The review brought to the forefront the parts of the supply chain that matter. For example, sustainability matters. Worker safety matters. Implementing emerging technologies matters.
Supply chain visibility matters.
[CLICK HERE to read Part 2].
And, post-pandemic and post-100-day review, U.S. supply chains will continue to matter.
"It is a pivotal moment for the future of U.S. supply chains, and those who step up to the plate now in making tangible change will cement their standing for a prosperous and successful future," says Michael Rabinowitz, founder and CEO, CoEnterprise. "In order to protect customer relationships, brand reputation and revenue, suppliers need to guarantee speed and precision within their supply chains. However, this can only be achieved if operations are running at an optimal level with complete visibility and easy collaboration for quick pivots when needed. As the past year's turn of events has demonstrated, many were not.
"We are on the brink of a major revolution within the supply chain – the future of which is hinged on digitization," he adds. "With the right data analytics, disruption and risk event that lead to unnecessary costs and fees (all while companies are trying to free up working capital more than ever) can be a thing of the past."
Winston Churchill once said, "never let a good crisis go to waste."
"As a veteran supply chain professional, I hope that we collectively do not let this current crisis go to waste and we implement lasting supply chain improvements," says Hank Canitz, VP of industry solutions, Nulogy.
And, if done right, the 100-day review will "serve as a roadmap to better understand the supply chain landscape and who the players are, down to the supplier, site and part level," says Bindiya Vakil, CEO and co-founder, Resilinc. "And, that visibility is the key to being able to make informed decisions and fix problems, problems like the current chip shortage or last year's PPE shortages."
[CLICK HERE to read Part 4].