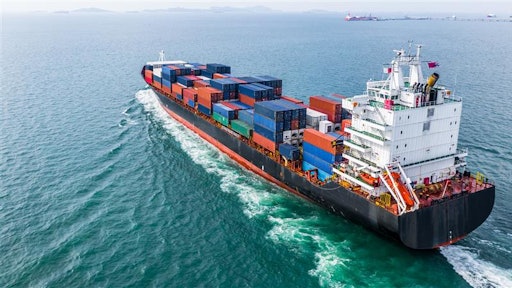 Kalyakan
On Feb. 24, President Joe Biden signed an executive order, enforcing a 100-day review on all U.S. supply chains. This includes identifying risks for certain materials, software and pharmaceuticals. This includes reviewing transportation, production of agriculture commodities and food products. This includes assessing current domestic manufacturing workforce skills, climate change and critical goods. It also includes caring for the resilience and capacity of U.S. manufacturing supply chains.
In this 5-part series, industry experts detail the current risk areas in today's U.S. supply chains, what should be done to address these issues, how this 100-day review will help U.S. imports/exports, address the downfalls of this 100-day review and what all of this means for the future of U.S. supply chains. CLICK HERE to read Part 1.
Moving goods and pharmaceuticals through the cold chain
The nearshoring vs. offshoring discussion has been going on for quite some time, well before the Coronavirus disease (COVID-19) made it a "thing." Do we outsource manufacturing, or produce everything on U.S. soil? Do we import/export? And, then when something like COVID-19 hits, how does one recover goods lost in translation?
While these are all valid questions, they're also reasons as to why a review of our nation's supply chains is critical.
For starters, nearly 52% of organizations in India are planning a shift to nearshore locations in the wake of the COVID-19 crisis, according to a Capgemini study.
Forbes data shows that U.S. companies are leaving China for closer partnerships, especially in Mexico and Canada.
Another study reveals 76% of U.S. businesses with production in China have moved or are planning to change locations, with one-third doing so in the near future.
And, an MHI study from 2020 predicted that some organizations will choose to embrace a more regional-local sourcing, manufacturing and delivery approach, while others will look to diversify their supplier base and seek greater balance in inventory management, blending "just-in-time" with "just-in-case."
"Businesses, consumers and supply chains will be forever changed by this global pandemic," John Paxton, MHI COO/CEO Designate said in a press release. "The organizations that accelerate the implementation of digital, next-generation technologies and solutions and take a hard look at material and product sourcing are the ones that will be best positioned for future success because they will be the ones that can quickly respond and adjust to supply chain disruptions."
Take the semiconductor shortage for example. Last year, the United States placed restrictions on Semiconductor Manufacturing International (SMIC), the biggest foundry in China, barring it from receiving advanced chip manufacturing gear, thus making it more difficult to sell finished products to companies with U.S. ties.
Nearly 70% of respondents to a FERMA study show them planning to find alternative suppliers. A survey by Euler Hermes also found that a similar number of U.S. and European companies are considering finding new suppliers (62%), while 30% favor moving their supply chains to countries closer to home.
And, respondents of the Allianz Risk Barometer 2021 report show improving business continuity management is considered the most important measure to make supply chains more transparent and resilient against incidents. CLICK HERE to read Part 2.
What the 100-day review will accomplish
While the 100-day review is designed to better understand several aspects of U.S. supply chains, one thing it will do is aid in identifying problem areas and risks, says Hank Canitz, VP of industry solutions, Nulogy.
"But, that begs the question, who is going to do this? In my opinion, it needs to be a collective effort from both large corporations and the government," he adds. "Thousands of leading companies have already been investing in supply chain processes and Industry 4.0 technology to reduce risk and improve resilience, but the government and the private industry need to join forces to effectively and efficiently build better supply chain capabilities in these critical industries."
Temperature-controlled supply chains, specifically, are subject to additional types of disruptions to ensure product, whether it be cold food or pharmaceuticals, don't perish or expire. Hence, the importance of identifying gaps in the cold chain.
"Understanding which products are more likely for disruption could help us reduce expiration of goods due to problems with temperature control. Supply chains for vaccines and other medical products also fit in this category, as the temperature has to be tightly controlled from the manufacturing plant all the way until a shot is put in an arm," says Julie Swann, an Allision distinguished professor and department head of Industrial and Systems Engineering at NC State University. "Monitoring of the supply chain, including to specific vials, can help identify problems when they occur so they can be addressed quickly. The experiences with the vaccine have also shown us the importance of individual components that comprise the final product, including lipid raw materials, glass vials and syringes."
What's more is, whether you're talking about food or critical healthcare supply chains, "there is the potential that third, fourth and fifth parties have ownership that are on sanctions lists and not operating in the best interests of the United States," says Atul Vashistha, founder and chairman, Supply Wisdom. "This review, if done properly, will not only provide greater visibility into supply chain disruption risks, but also ownership risks in terms of who are the beneficial owner parties in the supply chain. This process needs to be continual to ensure resilience."
Furthermore, U.S. supply chains are a national security issue, which is why the Executive Order on supply chains is long overdue, says James Crean, co-founder and CTO of CREAN, Inc. [CLICK HERE to read Part 4].
"It started with Trump's emphasis on bringing the supply chain home from China and the importance of bringing manufacturing home to the United States. It's good to see that there's an ongoing, bi-partisan focus on this important issue," he adds. "Having a strong and local supply chain is essential to national security, whether food, medicine, PPE or other essential goods, it's imperative that we maintain more control. The success of America's vaccine rollout is proof that having the supply chain in states can make a huge difference and gives us the leverage in a competitive marketplace."
And, if done right, the 100-day review will provide better visibility and a greater understanding of the supply chain landscape and who the players are in the cold supply chain, according to Bindiya Vakil, co-founder and CEO of Resilinc and overall winner of Supply & Demand Chain Executive's Women in Supply Chain award.
"And, that visibility is the key to being able to make informed decisions and offsetting potential disruptions," she adds.
Plus, food and vaccine supply chains don't always run at peak efficiency, adds Jim Bureau, CEO of JAGGAER.
"Doing an in-depth review of these critical supply chains could uncover optimization opportunities and instances where production and distribution can be safely expedited," he adds.
This 100-day review will hopefully bring to surface a myriad of challenges and pain points that result from a lack of visibility throughout global, complex supply chains, says Michael Rabinowitz, founder and CEO, CoEnterprise.
"The hope is the review will provide a roadmap, putting more concrete guidelines and technology recommendations in place for organizations to improve their operations and achieve the speed and agility needed for critical products," Rabinowitz says.
While we're all unsure as to what supply chain disruption will hit next (let's face, supply chain disruptions will continue to happen), arming your team and your company with the right tools and solutions to plan, prepare, recover and succeed is necessary in overcoming what may lie ahead. And doing so may require some reassessing as to how your company moves product up and down the supply chain, and whether or not those materials, ingredients and inventory are lost along the way.
[CLICK HERE to read Part 5].