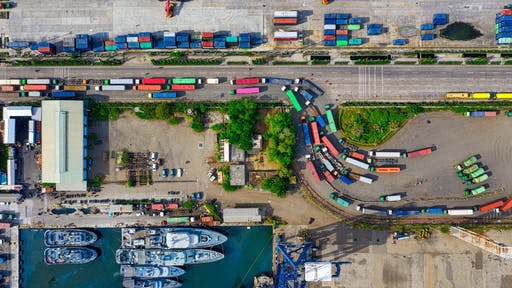 Getty Images
Vessel delays at the Yantian Port in Shenzhen have been worsening over the last week, and is expected to remain congested throughout the month, based on project44's container dwell time data. The congestion is due to tight controls over a detected COVID-19 outbreak on May 25 amongst port workers, resulting in container liners sending out client advisories on blank sailings.  
"The recent rise in COVID-19 cases in China has resulted in a shutdown that may add to the already record cost of shipping goods out of China. The delays have already resulted in pressurizing soaring shipping prices within China due to a lack of containers and increased export demand. These high shipping costs are just one factor that may contribute to an additional looming threat to global inflation," says Josh Brazil, VP of marketing at project44.  
From project44:
By June 7, project44 found that minimum dwell times at Yantian International Container Terminals (YICT) as a port of loading was one day, while median dwell times were at most 18 days. While minimum dwell times as the port of discharge was also a day, median dwell times were far higher at 18 days. The Yantian Port kept its container yard open to vessels from May 31-June 6 and the Shekou Port (another port facility in Shenzhen) is accepting vessels within an ETA of five days from June 1. 

 

As of June 7, 47 vessels are approaching the port with upcoming ETAs of which 22 vessels with ETAs already in the past. With roughly 32% of all vessels approaching Yantian delayed already, the congestion is expected to exacerbate over the next few weeks.

The obstruction will mean additional blank sailings in June from Yantian to Hong Kong to the U.S. West Coast.