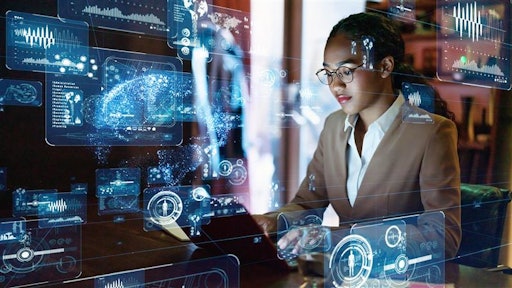 metamorworks
On Feb. 24, President Joe Biden signed an executive order, enforcing a 100-day review on all U.S. supply chains. This includes identifying risks for certain materials, software and pharmaceuticals. This includes reviewing transportation, production of agriculture commodities and food products. This includes assessing current domestic manufacturing workforce skills, climate change and critical goods. It also includes caring for the resilience and capacity of U.S. manufacturing supply chains.
In this 5-part series, industry experts detail the current risk areas in today's U.S. supply chains, what should be done to address these issues, how this 100-day review will help U.S. imports/exports, address the downfalls of this 100-day review and what all of this means for the future of U.S. supply chains.
CLICK HERE to read Part 1.
Disruptions happen. Now what?
When it comes to temperature-controlled shipping and logistics, one thing is certain – everything must be shipped just-in-time, in good quality, all while maintaining temperature.
But, as we all know, stuff happens. Life happens. Disruptions happen. But, when these things happen, they could present life-altering side effects. What if a patient didn't receive their medication in time? What if those in dire need of food don't receive the latest shipment? What if companies didn't receive products to sell, or restaurants didn't receive supplies to accommodate curbside pickup or schools didn't receive the proper personal protective equipment (PPE) to allow kids to return to in person?
While things and life do happen, sometimes the ramifications of these things happening (or not, depending on the situation) could mean saving someone's life and/or livelihood.
That's why something like the 100-Day Supply Chain Review is critical in helping global supply chains avoid future shortages in things like food, medical equipment, vaccines and other temperature-sensitive goods.
"The reviews will determine whether U.S. companies in these sectors are relying too much on foreign suppliers, but they will also consider other vulnerabilities, like extreme weather and environmental factors. It will also study the controls used in monitoring imported temperature-controlled materials to ensure that they are 100% effective as reported by the supplier," says Frank Kenney, director of sales enablement at Cleo. "The goal of the review is to ensure that the COVID-19 vaccine and medical supply chains are fortified to prevent any additional shortages during this crucial time."
It starts with understanding what your supply chain looks like, according to Bindiya Vakil, co-founder and CEO of Resilinc and overall winner of Supply & Demand Chain Executive's Women in Supply Chain award.
"Most companies buy from distributors or they buy from their supplier's broker; they don't know where the actual manufacturing is happening or where parts and/or raw materials are coming from," she says. "By mapping its suppliers and their suppliers' suppliers – down to the Nth-tier – a company can visualize its entire supply chain and keep a pulse on all the potential vulnerabilities down to the site and part level. So, when disruption strikes or is on the horizon, companies have a lot of information at their fingertips to make an informed decision within minutes."
For some, it's about understanding which products are more likely to spoil or expire should a disruption occur. CLICK HERE to read Part 3.
"Monitoring of the supply chain including to specific vials can help identify problems when they occur so they can be addressed quickly," says Julie Swann, an Allision distinguished professor and department head of Industrial and Systems Engineering at NC State University. "The experiences with the vaccine have also shown us the importance of individual components that comprise the final product, including lipid raw materials, glass vials and syringes."
Plus, food and vaccine products need to be closely monitored from sourcing through distribution, adds Jim Bureau, CEO of JAGGAER.
"Their supply chains bring a unique set of challenges as they need to be carefully streamlined to make sure they reach the consumer or patient in the best form. Temperature fluctuations or sun exposure could cause food products to spoil or vaccines to lose their potency and effectiveness. Mishandling of the products could cause contamination," he says. "Before selecting a new supplier, supply chain teams in both industries typically need to run an analysis of their global distribution map to understand the full impact of that addition. Doing an in-depth review of these critical supply chains could uncover optimization opportunities and instances where production and distribution can be safely expedited."
How to address these risks
Visibility and centralized, accessible data have never been more critical, says Michael Rabinowitz, founder and CEO, CoEnterprise.
"Achieving this comes from investing in the right data analytics technology that makes data actionable to reduce costly fines and chargebacks, late shipments and late payments," he adds. "Supply chain data can be transformed into comprehensible business documents, allowing leaders to track and follow transactions through timeline views, easily view dashboards for instant access to information, ensure faster error resolution and make more informed decisions."
That's why companies need greater visibility into their whole supply chain. [CLICK HERE to read Part 4].
"Companies need the ability to have this visibility updated on a continuous basis," says Atul Vashistha, founder and chairman, Supply Wisdom. "To accomplish this, supply chain risk managers need to leverage continuous monitoring, the latest data science and automation capabilities to get visibility deeper into their supply chains across a wide spectrum of risks, including Nth parties."
"Whether for food or critical healthcare supply chains, there is the potential that third, fourth and fifth parties have ownership that are on sanctions lists and not operating in the best interests of the United States. This review, if done properly, will not only provide greater visibility into supply chain disruption risks, but also ownership risks in terms of who are the beneficial owner parties in the supply chain. This process needs to be continual to ensure resilience," says Vashistha.
Companies should turn to inventory management systems, enterprise resource planning (ERP) and other supply chain management tools boost visibility both upstream and downstream.
"Boosting visibility into inventory operations starts with creating a single source of truth for inventory information," says Richard Lebovitz, founder and CEO of LeanDNA, and recipient of Supply & Demand Chain Executive's 2021 Pros to Know award. "Centralize data from ERP systems, spreadsheets and anywhere else inventory information lives across the organization and standardize how you define metrics across sites and systems. These steps help create instant visibility into the whole picture of inventory -- trends, root causes and the actions being taken to simultaneously reduce excess inventory and prevent costly shortages and more. With this complete and accurate information, teams can align on which parts and customer orders are most critical to address first, which suppliers are most vulnerable and how to allocate supply and other resources to mitigate risk."
We all know supply chain visibility is important. Unfortunately, getting in front of these supply chain disruptions is a constant task that can sometimes feel like spinning wheels. But, with the right tools and technologies in place, companies will be able to better "see," predict and react to what's ahead.
[CLICK HERE to read Part 5].