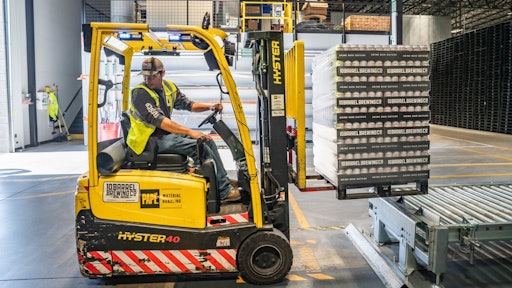 Pexels
Resonant Link announced plans to unveil its 19.2 kW, 400 A wireless lift truck charger for lift trucks and material handling equipment at ProMat.
"Anything that improves the operator's day to day experience is worth investing in," says Grayson Zulauf, Resonant Link's CEO. "To fully realize the benefits of wireless charging, we've built charging to be seamlessly integrated into fleet workflow, to be able to stop and start automatically and nearly instantaneously, and to work with every vehicle without maintenance."
From MHI:
Resonant Link's

wireless, automatic fast charging for material handling equipment is said to be the only wireless charging system suitable for autonomous and manual vehicles.

A 10-inch air gap, +/- 6 inches of misalignment and efficiencies of >90% throughout the parking range ensure a safe, speedy and seamless charging experience.

It's also battery agnostic and works with different vehicles, making it the only charging system needed to power your fleet while it works.