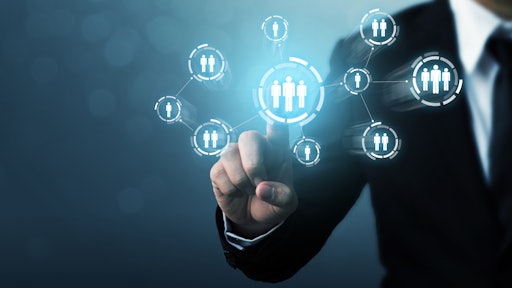 Monsterztudio/adobe.stock.com
The supply chain industry is always doing new and interesting things to help to educate and improve communities. Toyota, Federal Motor Carrier Safety Administration and British International Freight Association are all improving workforce development by providing education and training to those who are less fortunate or need assistance.
Toyota Forklift Learning Studio

Toyota Material Handling
Toyota Material Handling donated 3 models of forklifts and components to Cornell University's forklift Learning studio. It has also entered a partnership with Cornell University in order to educate future engineers and provide the equipment they need to succeed. Toyota Material Handling also had a ribbon cutting ceremony to celebrate the event.
"We are excited about the future of this partnership and the impact it will have on the next generation of engineers," said Brett Wood, president and CEO of Toyota Material Handling North America.
The Forklift learning studio will eventually have 7 different engineering courses and 2 will being in the fall semester of 2023. This forklift studio will give students the interactive tools they need to study thermofluids, how to model structural mechanics and how to experiment with control dynamics. Students will also learn how to deconstruct and assemble forklifts. They will also learn about the components inside of forklifts and how these components work together in a larger system.
Federal Motor Carrier Safety Administration

and the Future of Female Drivers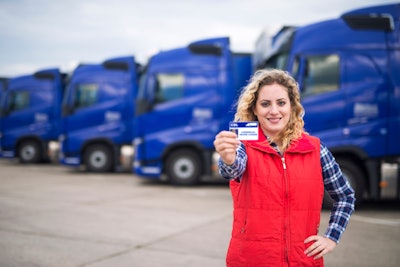 Last year in March, the Federal Motor Carrier Safety Administration (FMCA) announced the launch of its Women of Trucking Advisory board (WOTAB). This board was created to help to support women commercial vehicle (CMV) drivers, as they are statistically a minority within CMV drivers and only make up 7% of all truck drivers on the road today. This board was also created as a part of President Biden's trucking action plan which was created to help with the ongoing truck driver shortage in the U.S.
"We're proud to launch the Women of Trucking Advisory Board to work together with drivers and trucking companies to help eliminate barriers that keep women from entering and staying in the trucking profession," said U.S. Transportation Secretary Pete Buttigieg. "This advisory board is a key part of our Trucking Action Plan, which is focused on improving job quality for truckers and recruiting more people to join their ranks."
In September, the FMCA announced $80,714,223 in grant awards to invest in their programs. One of these programs includes WOTAB. The Women of Trucking Advisory board members include Anne Balay the Organizer, Jerri Banks the Chief Executive Officer, Elisabeth Barna the executive vice president and 13 other highly qualified women on its board. WOTAB wants to support women in trucking careers, expand scholarship opportunities for women, enhance trucking training and outreach programs for women. In their first meeting last November, safety was an important topic for them as female truck drivers are exposed to sexual harassment more than male truck drivers are. WOTAB wants to ensure that more women can enter the truck driving industry and remain safe on the road. Having more female drivers means that the trucking industry is continuing to grow, evolve and change.
British International Freight Association

Develops a Training Program in Freight Forwarding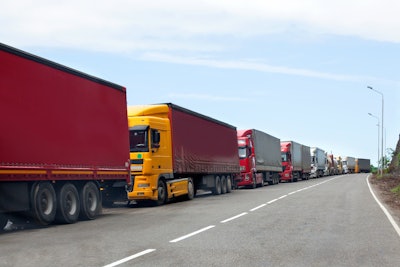 The British International Freight Association (BIFA) partnered with Manpower to create the Freight Development Pathway (FDP). They identify suitable candidates for the program and train them over a 3 week period where they are employed and learn about freight and customs training. This experience allows the worker to get paid and learn skills at the same time, as it can be difficult to take time out of one's schedule to take an unpaid training course full time. This program will also include group training so that potential employees can learn what it is like to work in a group on a real job.
Jason Greaves, director of Manpower said "We're excited to be partnering with BIFA to introduce the Freight Development Pathway, to encourage candidates to consider the freight sector and support them in achieving their career goals. Manpower has a track record of successfully supporting candidates into work through innovative workforce solutions like our MyPath programme, which has trained and upskilled thousands of candidates since its launch in 2021. We look forward to applying this expertise to the Freight Development Pathway."
BIFA is also holding a virtual event on March 21, 2023 where they will inform members on how they can benefit from FDP. Members can ask questions and get more information on how they can become eligible for the program and what requirements they need to meet. Upon completion of the program, candidates will be interview ready for freight roles and other roles their new skills align with. Their overall goal is to educate those who have no experience in this industry but would like to get their foot in the door.