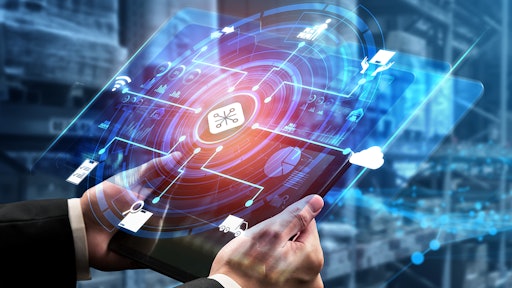 *Content Sponsored by Icicle Technologies
In almost every facet of life, technology has offered a way to transform the user experience and improve capabilities. This is true for the cold chain and its moving parts that keep products at their peak as they find their final destination. So, what's stopping companies from adopting technology and harnessing the benefits of data? From a lack of knowledge and a fear of the unknown, companies may choose the "wait and see method" before jumping into this new wave of operations, but with the right tools, data can improve traceability, visibility, and confidence in boosting operational awareness and efficiency.
When it comes to traceability and tracking food logistics, data can be used to improve food safety and provide customers with a much sought-after view into the who, what and where, behind a product. As Steven Burton, founder and CEO of Icicle Technologies, says, however, there can be challenges. "One challenge is that there must be traceability. In many industries, traceability is desirable but not essential; in the food industry, it's critically important. In fact, there's a regulatory compliance element that requires that you have complete traceability records on hand at all times" Burton explains. "From a traceability perspective, if a finished product or raw material is recalled, you must be able to trace all the way through multi-stage production processes right back to the constituent original raw materials and, at every stage along the way, how that precursor product disseminated."
Icicle ERP, a technology delivering an intelligent cloud-based system to manage food production processes, shows the firsthand benefit of the digitization that pulls this traceability need into a streamlined system for food production. For example, food manufacturers that use the software can use barcode scanners to track items by lotcodes, compiling details into an inventory transaction record to ensure that the movement of that product is searchable, measured and captured. Additionally, their platform can track and trace through production to the shipping process, allowing picking interfaces to pick through scanning or selection. For recalls, the technology generates a complete list of affected items with their current locations, mass balance calculation and customer list for notification, as well as automate task management to mitigate the impact of a recall. Streamlining as a full-scale traceability effort that meets regulations.
As regulations take further shape, and data provides more opportunities for visibility, there are new hurdles. In the U.S., the FDA's Food Safety Modernization Act (FSMA) has finalized a new Traceability Rule for better oversight of higher-risk foods. "It requires that each food manufacturer has complete traceability control, not just on their ingredients but also for any packaging or materials that are used during the manufacturing process," Burton specifies. To achieve compliance, you need to have an SOP that dictates exactly how you're going to do that, along with a body of evidence to be able to prove to an inspector or auditor that you can produce the data within two hours — a feat hard for companies to do without the use of digital datastores.
Companies that still use manual processes may struggle as regulations like FSMA 204 come into effect. "When a raw material comes in the door," Burton continues, "you're relying on a human being to transcribe the lot code from the product to the traceability record. All it takes is a coffee spill or transcription error and you've broken your traceability chain. Later, you must create a record every time you move the inventory, providing additional opportunities for mistakes to be made." And, when it comes time to do a traceability exercise, as Burton puts it: "you have to be able to trace it all through any intermediate WIPs as well. A lot of companies really struggle to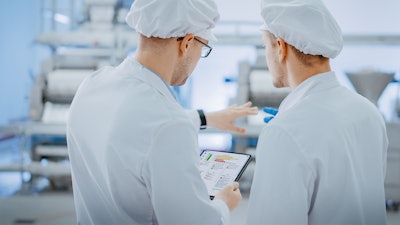 do this manually."
In part, the obstacles to adopting data-driven technologies comes from fear of technology and/or a sense of complacency after so many years of doing things a certain way.
Inflation has reached its peak, stemming from geopolitical tension, COVID-19, and other economic crises. Combined with related supply chain issues, this has driven many companies to become more open to investing in data-driven systems, like Icicle, to increase their agility when reacting to market changes quickly while improving the efficiency with which they manage inventory utilization.
A particular struggle, the labor shortage — which is due in part to lower fertility rates — increases the imperative to save labor through automation technology adoption. Burton sees technology providing major boosts to worker productivity. "Most people think of automation from a machinery perspective, with products whizzing down production lines while robots do the work. Many may not realize that a lot of people are required to keep everything moving in terms of the paperwork, taking sales orders, figuring out what to make and what to order and when, and tracking inventory. Managing tasks is also a major challenge, as is keeping documentation up to date for audits. So, the more business process automation you can implement, the more you can save in terms of labor and time spent on repetitive tasks. The cost savings is substantial and, at quarter to a half of one person's salary per year, it is far less expensive than filling your facility with robots. The icing on the cake is that having excellent control over your data, doesn't just save you labor, it also enables the kind of deep analysis that increases your margins substantially by helping you to understand where exactly you are making the most money."
Companies that have implemented Icicle ERP provide a good indication as to how well these functionalities impact the cold chain experience. Yoggu, a dairy-alternative yogurt, has found traceability and usability as two key factors to the way Icicle has influenced their process. Nina Nicholls, director of operations at Yoggu Foods, describes it as "a robust platform that can keep all our documentation in one place. Being a small company, a lot of things were in a binder and then an Excel file, a Google link, and the list goes on. So the fact that we can keep everything in one place is super helpful." "Also," she adds, "the lot code tracing and being able to do easy recalls is cool." Yoggu finds that the technology helps tell their production person exactly what ingredients to put in when so there are no errors — and if they do arise, they're properly traced. "With raw ingredients and packaging," Nicholls concludes, "we know where every single cup went or every ounce of liquid, whether it's coconut nectar or coconut cream, etc."
Similarly, Tracy Nguyen, who works on the quality assurance team at Say When Beverages, emphasizes the importance of this kind of visibility: "because there's a feature within the Production Run interface where, not only do we see the lot codes of particular ingredients that we use, if we hover over the little icon it will pop up a tiny window showing delivery dates for that particular lot. Just having all the info we need, integrated and easy to see when we want, is helpful." Having a place to upload all your documents and maintain or update supplier information keeps companies from losing paperwork along the way, through their supply chain, and keeps consistency and reliability instead. Big Mountain Foods, another Icicle user, says that innovations, like these, are key to success. Their president Jasmine Byrne explains that "food safety is critical in order to scale, as you want your products to be the same every time to meet customer expectations. Retailers and food service are also becoming much more mindful of having higher internal food safety when choosing the vendors they want to work with. We are moving quickly towards SQF, as we know this is going to be the future for all food manufacturing." Data works to make efforts like these a reality.
Bringing peace of mind to customers and users alike, data plays a major role in combining traceability with actionable insights. When technology like Icicle ERP is adopted to streamline processes, greater awareness is achieved to positively impact food safety and meet the criteria for competitiveness and compliance through ongoing regulatory updates. Today's data is the future of tomorrow's food production.