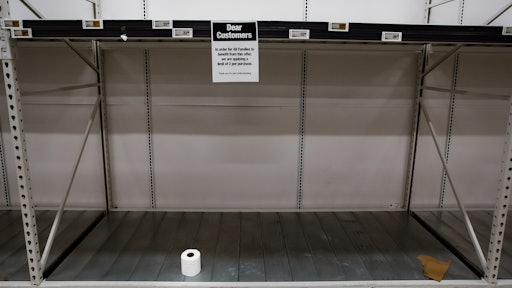 Adam - stock.adobe.com
Forty-eight percent of retailers believe frequently out-of-stock items are the biggest challenge, yet an additional 48% of retailers reportedly see improving the in-store customer experience as a top priority throughout 2022, according to a report from SML RFID.
"The retail sector continues to look for operational improvements and try and bounce back from the pandemic, and this report makes it clear that retailers recognize the need to remain agile and responsive to changing trends. By investing in the right solutions such as item-level RFID, retailers can improve insights over inventory and stock, whilst reducing the impacts of ongoing labor shortages on the existing workforce," says Dean Frew, chief technology officer and SVP of RFID solutions at SML Group. "As an omnichannel revolution continues to become integral to retail success moving forward, retailers need to further consider the integration of RFID into their operations to ensure that they can meet customer demands and expectations. With RFID, retailers can have a complete view over inventory to make better enterprise decisions, and ultimately improve customer experience."
From RealWire:
Current economic and labor market conditions have profound impacts on key players across the sector. In fact, 39% of respondents claimed that labor and staffing shortages were directly impacting operations at the in-store level, with retail being one of the most impacted sectors to date.
Inventory insights, frequently out-of-stock items and overall demands of omnichannel retailing are said to have a significant impact on the customer experience and order fulfilment.
Home delivery (48%) and buy online, pick up in-store (BOPIS) (30%) play a significant role in fulfilling customer orders, testament to the changing nature of post-pandemic retailing.