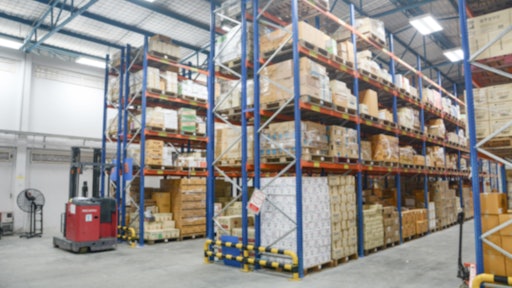 9kwan AdobeStock_298689111
If there is one thing that 2022 has demonstrated, it is that the trends developed over the past 2.5 years will not be disappearing anytime soon. E-grocery is here to stay, which means those retailers who have not yet accepted this as a necessary component of their product offering will need to rethink their position. Shoppers want convenient options for product pickup and grocers need to think strategically about how they plan to deliver on their brand promises.
In 2023, companies will continue to embrace micro-fulfillment centers (MFCs) to enable greater automation and rethink how to best deliver on brand promises, while proof points about the benefits of MFCs from early adopters will gain visibility.
Here's the trends that can be expected in the coming year.
MFCs are here, and related solutions will continue to emerge
Despite traditional hesitancy from grocers and cold chain supply operators, trends are still in favor of automation. In particular, MFCs have gained great popularity thanks to the ability to place such facilities closer to shoppers, allowing grocers to close the dreaded last-mile gap and meet same-day delivery requirements.
What's happening with labor scarcity will persist in 2023, underscoring the important role automation can play in executing online grocery fulfillment successfully. The cost of labor is propelling MFCs forward, largely due to the flexibility they offer by being hyperlocal for shoppers.
The other big benefit of automation accomplished through MFCs is order accuracy. These facilities provide visibility into inventory and the ability to deliver orders within tight time frames, fostering greater customer satisfaction.
Grocery retailers will focus more on their brand promise
Grocers have already seen the interest in online ordering, but 2023 will be the year where they begin to think strategically about how to integrate this permanently into the solutions mix. More specifically, retailers will focus on their brand promise and how they intend to deliver on it, especially when it comes to order accuracy.
What is exciting is that while online demand is here to stay, in-store experiences are not going away. Shoppers will be seeking grocers that can meet their needs both online and within brick-and-mortar facilities. Retailers must understand that there are no longer just two types of customers: those who prefer e-grocery and those who would rather shop in-store. Rather, these customers are omnichannel. As a result, grocers will need to determine how they can meet shopper expectations and deliver inventory, whether it be first-party logistics (1PL) or third-party logistics (3PL) provider.
Proof points that demonstrate ROI and benefits of MFCs will be widely evident
MFCs are not a completely new idea and have been in existence for some time. What we'll witness in 2023 is that big players, those who were quick to implement this kind of facility, will make moves that demonstrate the business case for MFCs. This means we'll see the data behind the ideas and the concrete value of these solutions.
While the larger retailers will continue with this model, we likely won't receive such proof points until the latter half of the year. In the same vein, independent grocers will be watching carefully how MFCs have impacted the competition to determine how to best implement this solution.
The next 3-5 years
These trends will dominate in 2023, but in the longer term we'll see consumers continue to adopt e-grocery as a viable channel that can be relied upon. Grocers will understand that shoppers will not, and are not, going to fully embrace a single channel, but will seek options to purchase goods as they see fit. They want flexibility, but they also want a positive experience. In the coming years, online grocery will become far more sophisticated, so that consumers gain confidence in purchase accuracy. This will be the result of better technology implemented on the grocer's side.
Conclusion
In short, grocers that embrace MFCs and position themselves strategically now to meet the needs of customers will reap rewards in the coming months as e-grocery takes its permanent seat among company service offerings. For those hesitant to fully accept this business model, the case will be strengthened by significant proof points from early adopters that will demonstrate the value and ROI of MFCs.