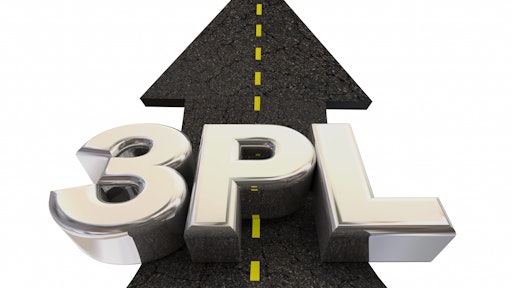 iQoncept AdobeStock_261895566
Before parsing out the similarities and differences of third-party logistics (3PL) and fourth-party logistics (4PL) providers, let's first figure out how their arrangements are attractive. Globally connected logistics networks are complex and require strategic planning and careful execution to manage. Add to that disruptions and challenges like tight capacity resulting from labor shortages and intense demand, port backlogs, extreme weather and rising costs, and it can get very difficult for businesses to protect continuity, budget and the quality of service for the movement of their goods.
While many have developed more mature logistics networks and processes, vendors and carriers have become more sophisticated too, with intricate pricing models, nuanced contractual language and negotiations. Unintended consequences of a single poorly negotiated contract can be substantial, but success in today's climate requires going much further than individual negotiations. The best strategies are holistic in nature, going beyond establishing favorable incentives on surcharges, or just focusing on fuel or a specific mode.
Instead, looking at the portfolio of transport needs across modes, negotiating on core services and getting better pricing on ancillary services such as delivery charges or overlength charges all play an important role in logistics network optimization. With every mode facing capacity limitations, it can be challenging for businesses to negotiate. Shippers have to look at the full picture, considering inventory management, intermodal strategies, distribution center networks and more. But doing any one of these things can be difficult, let alone developing and executing against a coordinated strategy.
That's why 3PLs and 4PLs have become such important allies for many shippers. Some e-commerce and retail giants may view managing their logistics in-house as advantageous. But as a whole, 3PL and 4PL arrangements represent a more strategic, specialized approach to managing and implementing logistics services than a business may be equipped for with their own existing resources. Outsourcing logistics processes, especially now that the landscape has become so exceptionally complex, can allow them to better focus time and resources on their core business functions.
Comparing characteristics of 3PLs and 4PLs
The main difference between the two scenarios is the degree of connection that the provider has to the client and their entire network. 3PLs directly perform planning and execution for some of the services that they are integrating. They function as service providers, not purely strategists, unlike 4PLs, which essentially sit a layer above 3PLs, acting as the lead logistics provider (LLP).
4PLs hire and manage other 3PLs to execute the various segments within the overall scope of the client's logistics network. For example, they might hire and manage 3PLs that provide different services for their client, such as a contract warehousing provider or the 3PL responsible for their regional carrier mix. They may also hire and manage 3PLs for the different markets or regions where their client is active and requires vendors. For instance, a company might handle their domestic operations in-house, but they may outsource their international logistics to a 4PL that manages their networks for one or more regions overseas.
Now, 4PL and 3PL are not binary. In fact, very few organizations are exclusively a 3PL or exclusively a 4PL. Logistics providers typically operate on a continuum between the two models. Whether a provider serves as a 3PL or a 4PL for a given client, comes down to the specific needs and arrangement sought by that client.
Providers may also function as both a 4PL and 3PL simultaneously, integrating other 3PLs to provide some services within the logistics network, and acting as one of the 3PLs themselves, providing other services and solutions.
Finding the right fit: What factors matter most?
When an organization is deciding if it should outsource logistics services to a 3PL or 4PL, it must consider one important question – can it perform better or faster by developing and managing the capability in-house, or by outsourcing? Complexity, level of risk, urgency and rate of change are four important factors to keep in mind.
Does your organization's geographic footprint require coordination between different locations across multiple regions, or even multiple continents? How significant is the scale and diversity of modal needs and the velocity and volume of goods that need to be moved? What about the diversity of products, customer requirements and the timing of materials needed for manufacturing? These all shed light on the level of complexity that will need to be managed within the logistics network, whether it's an internal or external party tasked with the responsibility.
Risk management is also key, especially when considering goods that represent a large part of your business. Moving physically large, challenging or even dangerous products, like bulk transportation of chemicals, may cause an organization to desire greater control with a hands-on approach. Whereas they may be more comfortable outsourcing the management of lower-risk inventory.
Goods with long lead times or that are coming from suppliers who are unable to deliver just-in-time also present a level of risk. If an organization must align arrival of goods with production demand or increase visibility and control of safety stock to maximize production uptime and continuity, enlisting the help of a 3PL or 4PL may be beneficial. Some providers can even take ownership of a shipper's goods in transit, strategically storing them so that they are at hand when needed, but without the shipper incurring the burden of high levels of safety stock on their balance sheet.
Last but not least of the factors to weigh – urgency and rate of change. Designing and developing the resources to support logistics networks requires building technology and creating relationships with providers, which can take time and is often challenging and costly. Needs also change over time, and to adapt effectively, the response must be timely. Labor shortages, for example, can put shippers in a pinch, causing their pickups to be delayed or even dropped altogether. Outsourced providers may have greater access and visibility among carriers and modes in tight capacity markets. Other logistics network shocks may also require finding viable alternatives, whether reconfiguring, nearshoring or even diversifying distribution and transportation networks to assure supply and production continuity.
Outsourced expertise and execution
Regardless of where the logistics provider arrangement that you choose falls on the 3PL/4PL spectrum, there are a few things that will serve you well. First, objectivity and optionality. Business needs will change over time and the best decisions for your logistics network will likely change too. If you choose to outsource, make sure the provider is non-asset based and non-asset biased – this means that they have not invested in warehouses, trucks, planes or ships that they may be compelled to use or favor over other options that might be a better solution.
You're also looking for expertise not only in strategy, but also in execution. When a top consulting firm first introduced the concept of 4PL, the service was performed by large consulting firms, whose core competency was just that – consulting. Today, those that operate in the capacity of a 4PL are typically logistics companies that offer a 4PL or LLP service, and this is a good thing for shippers. It can be challenging to gain credibility operating exclusively as a 4PL in that fashion, without being grounded in the reality of the execution of services, because what is theoretically optimal might not be in practice – or even be feasible. So, when considering outsourcing logistics management, be sure to align with a provider that can match strategy with the wisdom of experience.