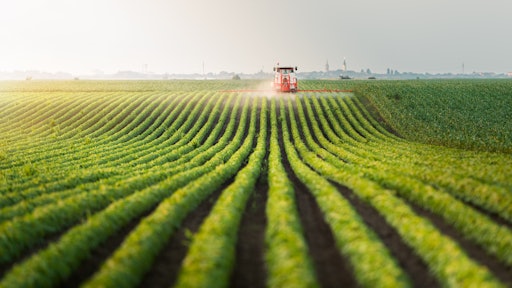 Dusan Kostic/Adobe Stock
Lewis & Clark AgriFood focuses on modern strategies, innovative tech solutions and sustainable efforts in the agricultural field and food value chain. In support of its mission, the company finishes its regulation D filing with the SEC and raises a total of $257 million. Some of its brand portfolios include inventory tracking company BinSentry, cell-cultured seafood brand BlueNalu, bio-based dye company Stony Creek colors and plant-based bioactive AI company Brigthseed. 
Per Lewis & Clark: 
Lewis & Clark AgriFood announced it has closed funding for its growth equity strategy at $257 million, consisting of an oversubscribed Lewis & Clark AgriFood Fund II totaling more than $169 million and Lewis & Clark RBIC Fund II at $88 million. The RBIC Fund closed in December 2020. Both funds exceeded their fundraising target due to strong demand from investors. 
The AgriFood Fund II and RBIC Fund II have already invested in eight companies that showcase the industry's most cutting-edge solutions in a wide array of applications. Lewis & Clark AgriFood has invested in 15 companies since its first fund launched in 2016. It has exited one, and another portfolio company is currently going public in a $2B SPAC merger.