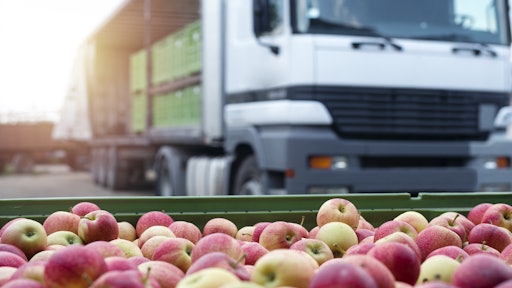 littlewolf1989/Adobe Stock
Some may say the Amazon Effect is an almost overused term in retail and logistics today. But, it is a very true and important concept in which delivery and logistics completely transformed over the last few years. The need for speedy last-mile delivery is so prevalent that it now reaches the cold chain, especially since the Coronavirus disease (COVID-19) pandemic disrupts much of the food industry.
Last-mile reefer logistics saw incredible increases in the first quarter of this year, and only continues to grow, and technology helps keep up with this jump. Even prior to the pandemic, third-party logistics (3PL) was poised for serious growth as retailers, brands and businesses look to offset logistics processes while demand for last mile grows. According to a study last year from Global Markets Insights Inc., the 3PL industry is set to hit more than $1.8 trillion by 2026.
Additionally, Bringg CEO Guy Bloch says that the growth of cannabis and interest in general home delivery adds to the increase in need for last-mile delivery in the cold chain even more.
"Cannabis marketplaces are growing, as is home delivery, and with this growth comes the need to create a more optimized model for logistics," Bloch says. "While the marketplaces move into last-mile delivery within new regions with diverse regulations, they need a scalable tech solution in place. They need to be able to manage the capacity in current markets while simplifying the effort to launch new markets with the right solution from day one to ensure a smooth customer experience."
This need for technology increases along with the growth of last-mile demand, especially now that restaurants start to open post-lockdown with new strategies focused on the customer experience. Businesses and consumers alike now look for an enhanced form of communication and full transparency all the way from sourcing to delivery.
Technology consolidation
Ryan Wilkinson, chief technology officer at IntelliShift, explains that lack of documentation, data and statistics are issues that plague the 3PL industry when it comes to last-mile delivery today. Add these issues to the jump in demand as well as customer interest in digital communications, 3PLs gravitate toward new technology to help.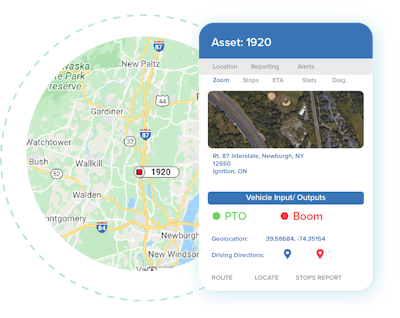 However, not all 3PLs integrate technology in the right ways. Bloch describes 3PLs' biggest pitfalls as digitization and automation.
"Many 3PLs will invest millions into trying to automate as much of the last-mile execution as possible. Many may even try and build out their own solution," Bloch says. "Digitization of the last mile needs to include automating from warehouse to truck to customer with features that provide visibility, connectivity and customization. Data will also be a critical part to any last-mile solution. The right solution needs to connect the fragmented technology to utilize all the data possible for better real time decision making."
In a recent expert column on Foodlogistics.com, Guilda Javaheri, chief technology officer for Golden State Foods from Golden State Foods, explained how technology integration augmented the company's operations in relation to product movement, tapping the Internet of Things (IoT) and artificial intelligence (AI) to create a data-rich environment. When speaking on the 3PL sector, most experts reveal that along with the growth of technology came an increase in fragmentation in platforms used. And, 3PLs need to find ways to decrease fragmentation in logistics to get a clearer picture of and optimizing operations better. Golden State Foods supports this theory, explaining that when collaborators in the supply chain work together with common goals to monitor food transportation, it creates a harmonious environment.
"Digital technology advancements allow businesses to transcend beyond a brick-and-mortar mentality and potentially create new operating models that connect every player regardless of their size and geography," Javaherisaid in the column. "In the future, businesses will continue to evolve their operating models into digitally connected business networks whose collaboration creates shared value.
"The rapid advancement and accessibility of IoT solutions allows monitoring systems to act as accelerators. Companies are employing these technologies in efforts to be increasingly attuned to their customers' preferences, while reaping the benefits of increasing yield, extending product shelf life and optimizing resources. Fine-tuning and harmonizing solutions that also supports sustainability leads to greater growth and stability," Javaheri adds.
This need for technology cohesion becomes drastically more important now that COVID-19 continues to stress logistics further, adding the need for reefer 3PL initiatives with the vaccine rollout.
"Due to COVID-19 and the level of focus put on the vaccine supply chain in the U.S., we're seeing more technology entering the 'reefer-intensive' last-mile transportation," says Wilkinson. "A lot of these solutions aim to address pain points associated with a lack of documentation and data, which is sorely needed."
Additionally, at-home food services integrate into last-mile delivery, which also dramatically increased since the pandemic, complicating last-mile delivery even more.
"COVID-19 created a greater demand for food logistics providers to increase their services in the growing trend of food, meal kits and grocery deliveries to consumers' homes," says Bloch. "Shippers are looking to partner with the 3PLs to ensure that they meet the growing customer expectations for speed, convenience and transparency. 3PLs will need the right technology in place to ensure that the customer and the shipper have visibility while they work hard to meet the capacity and resource restraints on their end. Shippers also want active control to ensure product excellence and access to data to make informed decisions to meet KPIs."
Growth and innovation
As the Global Markets Insights study alluded, the 3PL sector will only continue to grow, making the fragmentation of technology worse and in need of repair. But, the sector is already seeing improvement in this area, as denoted by Golden State Foods and other cases in the cold chain. The future of last-mile transportation in the 3PL cold chain will likely see an influx of technology innovation that fully integrates these platforms into a more sufficient supply chain.
Wilkinson says the consolidation of technology, including temperature monitoring, will be a very real aspect of the logistics and transportation industry in the future..
"No longer will a separate reefer or temperature monitoring solution be needed," Wilkinson says. "3PL companies should be looking to consolidate their technology operations by looking for a data-centric platform to house their reefer, temperature, Hours of Service, DVIR, telematics and video telematics data. With all of these insights housed in one connected vehicle and asset operations platform, 3PLs will be able to better optimize operations and make smarter business decisions rooted in accurate, holistic data."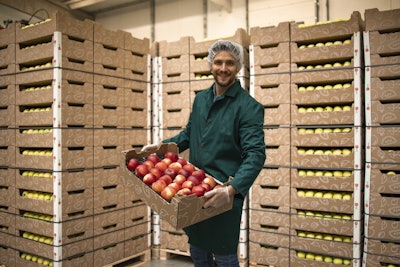 This need for tech consolidation is exceptionally important, but 3PLs must also consider the need to be sustainable as this will be an integral part of all of logistics moving forward. Major players in logistics such as Amazon, Maersk and many others recently announced pledges to become carbon neutral or significantly reduce their impact on the environment. While consumers look for sustainable brands and brands look to partner with sustainable companies, 3PLs will need to follow suit.
Bloch explains that carbon emissions are key elements of the food delivery industry and will be keenly looked at as the supply chain gets scrutinized for its sustainability practices.
"While I believe that success in this segment will rely on greater tech adoption with more innovative services, it is important to also mention the growing awareness of sustainability in the supply chain," Bloch says. "With the growing food delivery market comes the growth of carbon emissions. Shippers that have taken net-zero pledges will look to their 3PL providers to support their sustainability initiatives through the reduction of GHGs as well as visibility into the tracking and reporting on these savings. The right delivery platform will provide both innovative tech while supporting a sustainable supply chain through the last mile."
As the world navigates the hopeful end of the pandemic, supply chains look to restructure, rebuild and fill the gaps exposed this past year. Sustainability and technology integration will be key in doing so to move forward for a more resilient future.