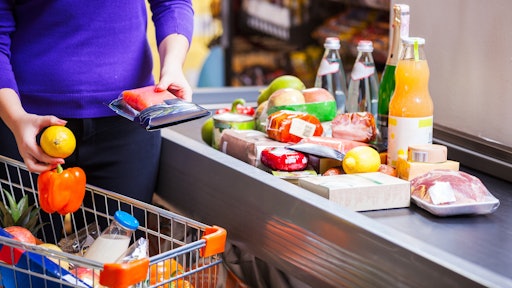 Andrey Bandurenko - stock.adobe.com
The consumer packaged goods (CPG) industry currently faces the strongest headwinds it has seen in 30 years, encountering obstacles like inflation, supply challenges, demand uncertainty and dramatically shifting consumer behaviors. Amid this uncertainty, retailers and manufacturers will need to remain vigilant in understanding evolving consumer habits in order to discover pockets of demand and unlock growth.
Below are five key areas of insight and predictions for the remainder of 2022 that will help brands and retailers compete to win market share and consumer loyalty in today's ever-changing CPG landscape.
Key drivers of consumer demand
Three key drivers of demand in 2022 include pricing, price sensitivity and the quantum of remote and hybrid work.
Price is expected to drive most of the industry growth in 2022 as increasing mobility and inflation put downward pressure on in-home consumption volumes. Inflation accelerates as many companies continue to announce price increases due to commodity, packaging, labor and transportation inflation. Despite rising wages and a competitive labor market, many households will face increased financial pressure this year. Disposable income is expected to decrease and low-income shoppers, in particular, may be affected as federal assistance programs are reduced or eliminated. Low-income shoppers drove most of consumption growth in 2021.
In 2022, expect price sensitivity to bounce back to pre-COVID-19 levels in many household product and edible categories. Baskets will become smaller, and many shoppers will seek out promotions, alternatives and value items, although some premium demand will remain.
Workplace mobility is beginning to improve as COVID-19 becomes an endemic, but will be lower compared to pre-pandemic levels, as many employers and workers adopt remote and hybrid work.
To connect with shoppers, retailers, manufacturers and CPG brands should offer attractive price points and diversify assortment both online and in-store to meet in-home and out-of-home demand.
Supply challenges and reduced assortment will persist
Although many supply chain woes have lessened, reduced assortment and other challenges in some areas will likely persist throughout the year. Labor shortages will continue to put pressure on the supply chain.
Supply challenges will continue to appear in different categories such as aseptic juices and ready-to-drink tea and coffee products. Despite supply issues, there is a high demand for variety in growing categories, putting greater pressure on item performance as weaker SKUs are cleaned out. A number of smaller manufacturers have captured share in many categories, capitalizing on the supply challenges of big brands. Competition will continue to intensify in these categories.
Premiumization shifts
During the pandemic, many buyers were trading up and opting for more premium products for in-home consumption due to fewer opportunities for out-of-home dining. Consumers wanted to experience restaurant-quality meals at home, and they had the available funds to make it happen.
However, trends in premiumization are shifting in 2022. Premiumization is decelerating in categories where everyday price increases are more significant. Price increases along with a reduction in promotions have affected premium product sales in many categories, including breakfast meats, frozen poultry and beverages. Shoppers will continue to trade down throughout 2022 and will be on the hunt for deals and adopt value shopping strategies.
Despite the deceleration in premiumization, products that offer at-home and on-the-go conveniences like easy ready-to-eat meals, nutrition shots and snack bar meals will likely remain elevated.
A rise in third-party services
Third-party services continue to cater to the evolving needs of shoppers and are likely to gain share in 2022. These services cater to a specific market and tend to have very loyal users who will continue to purchase goods through these channels.
Some of these services win with infrequent, younger and lower-income shoppers looking for fast delivery of smaller baskets in impulse or late-night purchases. Others win with high-income shoppers who value convenience and are willing to pay for it. Third-party services can maximize this opportunity by providing personalized offers and targeted ads and continuing to monetize shoppers' data.
Holiday shopping behavior
In early 2021, higher base demand led to strong performance during holidays, yet these periods were less spikey when compared to previous years. In many categories, seasonal products saw earlier and higher sales than usual. IRI found that summer holidays were celebrated to near historic lift levels and the Halloween season saw 15% growth last year, indicating positive trends for holidays throughout 2022.
While some supply chain issues will remain throughout the year, consumer concerns will slowly begin to ease, leading to less early shopping behaviors for holidays. Holiday sales patterns will resume more typical patterns and more promotions and price discounts will be used to attract buyers.
Retailers and manufacturers should pay close attention to expanded assortment, speed of delivery and consumer experience to drive larger holiday celebrations.
In order to win market share, brands will need to compete for consumer loyalty as demand moderates in this inflationary environment.