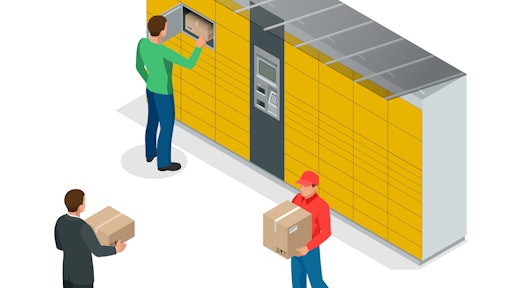 AdobeStock_337122461
Long before the Coronavirus disease (COVID-19) upended entire industries, forecasters projected that checkout-free stores, computer vision technology, the rise of e-commerce and automation would gradually transform the grocery shopping experience.
COVID-19 greatly hastened these trends. IBM's U.S. Retail Index found that the pandemic accelerated the shift from physical shopping to e-commerce by about five years. The grocery industry's technological explosion extends well beyond the growing prevalence of online shopping. According to Emergen Research, the global food tech market is projected to reach $342 billion by 2027 – some 55% larger than in 2019, when the market stood at $220 billion. As technology cements its vital role in the future of the grocery industry, grocers face heightened expectations to deliver quality, seamless experiences both in-store and online. Their success in meeting them will determine which grocers thrive and which will struggle to remain viable.
The technological side of this revolution in the shopping experience will be defined by three Hs -- heterogeneous, hybrid and human.
Heterogeneous
Given the major diversity of store configurations and sizes, shopping needs and shoppers themselves, there's never going to be a one-size-fits-all solution for grocers seeking to navigate the industry's new landscape. Instead, multiple approaches and technologies will be at play within a single chain, or even a single store.
Small convenience stores, for instance, may use smart shelving systems, a scan-and-go mobile app or some combination of the two. Meanwhile, larger stores could combine smart carts, self-checkout lanes and serviced checkout. So long as these varied approaches are united by a cohesive and well-orchestrated strategy, grocers have an abundance of options from which to choose.
These technologies need not be in competition with one another. Instead, they will work best as part of a holistic, customer-centric approach to innovation.
Hybrid
With 65% of consumers indicating that they plan to either continue shopping for groceries exclusively online or do some shopping in-store and some via e-commerce, tech solutions that facilitate hybrid shopping will play an indispensable role in grocers' future success.
Although many customers prefer the one-click convenience of online shopping, others want the experience of in-store shopping and others still see plenty of merit in both. Accordingly, grocers should strive to combine the best of both worlds – the high transparency, deep personalization, low friction and fully digitized operations of e-commerce, as well as the sights, sounds and smells of the in-store experience.
Bridging these two models will require new frameworks, skills and technologies. For instance, as much as online grocers serve customers with personalized recommendations and promotions based on their previous online orders, physical stores could send tailored alerts to customers' mobile phones whenever they're adjacent to a product they've either shown an affinity for or are likely to want based on their past shopping behavior. Grocers who manage to deliver such experiences will deliver superior customer journeys, operate with greater efficiency and boost their bottom lines.
Human
The grocery industry is fundamentally a people business. Grocery stores are often focal points for communities and families. When automation enters the conversation, some skeptics fear that retail technology will eliminate the human experience and replace employees with robots. However, frictionless and cashier-less doesn't mean that stores will become unstaffed. It means that store employees will be free to focus on the parts of grocery shopping where human interaction is necessary and can't be replaced with automation – like assisting with product recommendations and helping elderly and disabled shoppers navigate the store.
Indeed, previous technologies have often failed to fulfill predictions of massive job loss. What's more, amid the current labor shortage, many retailers are grappling not with an excess of employees, but are in fact struggling to fill jobs in what many experts predict may prove more than a short-lived trend.
Given that dynamic, many retailers will need to integrate technologies like scan-and-go and self-checkout to keep up with demand – in other words, to keep putting customers and their seamless experiences first. A recent study found that consumers are more likely to use self-checkout post-pandemic, with 36% saying they're likely to do so now compared to 27% in March 2020. Ensuring that checkout technologies actually work as intended and are user-friendly will be crucial to a satisfactory experience, so it's important for retailers to iron out any kinks before they roll out such solutions.
While it remains to be seen whether more workers will seek to fill grocery vacancies in the coming months and years, this much is clear -- how those workers do their jobs will continue to evolve as market demands make digitally savvy omnichannel experiences all the more important.
From their e-commerce sites to the in-store technologies they integrate, grocers must put people at the center of their innovation strategies. If the solutions they roll out don't address key pain points or aren't user-friendly, it doesn't matter how much money retailers have poured into those solutions; they'll flop.
The good news is that by minding their three H's, grocers can avoid that fate and better serve their customers – a true win-win.