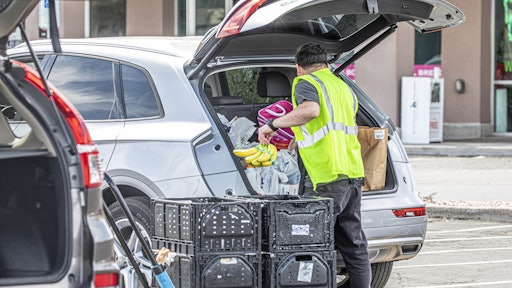 AdobeStock_340095827
The U.S. online grocery market generated $8.6 billion in sales during November, which includes $7 billion from the pick-up/delivery segments and $1.6 billion from ship-to-home, according to a Brick Meets Click/Mercatus Grocery Shopping Survey.
The 6% sales gain over last year's $8.1 billion was driven in large part by an increase in the active shopper base, especially in mass.
"Even as total online grocery sales increase, some conventional and regional grocers have reported softer sales performance during November, which is why looking at the broader e-grocery market is so important for identifying specific opportunities for improvement," says David Bishop, partner at Brick Meets Click. "For example, not offering pickup is likely to weigh on sales growth. Failing to attract early-stage family households can affect growth prospects, and if the shopping experience isn't comparable to mass rivals, that's definitely hurting performance."
From Mercatus:
In November, nearly 69 million U.S. households bought groceries online, whether a full basket of goods or

just a few items, a 15% jump vs. November 2020.

The pickup segment grew dollar sales 29% vs. last year, far outpacing delivery's growth of 6% for the same period.
"Although the market that grocers compete in today is fundamentally different, my advice remains the same," says Sylvain Perrier, president and CEO, Mercatus. "Understand why your customers shop with you in store and know what they value most from the experience. Take this insight, work with your online partners to emphasize your key points of differentiation online by offering a shopping experience that is tailored to the shopper's purchasing preferences."