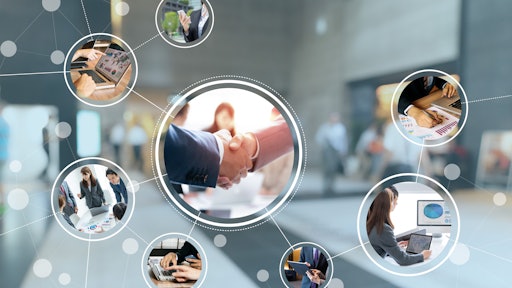 Metamorwork
Workforce development in the cold food supply chain is not a new concept. Cold food processors, distributors, carriers, software developers and more all hire, onboard, train and re-train employees.
And, all companies within the cold food supply chain struggle with the same challenges – driver shortage, labor shortage, high turnover, lack of quality talent and more.
In fact, one of the biggest challenges impacting the supply chain to date is labor.
In Food Logistics' SCN Summit: State of the Supply Chain week, Rebecca Brewster, president and COO of the American Transportation Research Institute (ATRI) says the driver shortage is no secret.
"There's no question the pandemic was a hit on our workforce. We had some stumbling blocks along the way as the Department of Motor Vehicles closed. We couldn't get licensing for commercial drivers' license permits or get full CDLs. Truck driver training schools had to shutter because of the pandemic early on. So, we built up this backlog of potential new interests in the system that's just starting to work its way out," says Brewster.
What's more is, it's a serious challenge across the supply chain, says Lowell Randel, SVP of government and legal affairs for the Global Cold Chain Alliance (GCCA), who also presented in the SCN Summit. [Go to SCNSummit.com to register for the SCN Summit: State of the Supply Chain sessions in on-demand].
"It's not just drivers. It's also warehouse workers, transportation companies and technicians," he adds. "When you think about the long haul, that is certainly a real challenge. On the warehousing side, we see potential challenges working in a -20° environment."
Case in point: The American Trucking Association identified a shortage of approximately 60,800 drivers in 2018, a shortage that worsened to 80,000 fewer available drivers by 2020.
Carriers ranked the driver shortage issue as their top concern for the fourth consecutive, according to an American Transportation Research Institute study.
A recent report from Coyote Logistics LLC found companies posted over 14 million job ads for truck drivers between 2019-2020.
The National Association of Manufacturers (NAM) Manufacturers' Outlook Survey continues to find that attracting and retaining a quality workforce is one of the top business challenges for manufacturers.
And, even before the pandemic, Deloitte research projected that 2.4 million factory jobs could remain unfilled through 2028.
So, how does an industry so plagued with labor challenges work to close the gap? Industry experts provide some insight on how retention programs, expanded diversity efforts and further supply chain education help close the labor gap.
Implement retention programs
An aging workforce, lack of new people entering the industry, high turnover, increasing traffic and new technology continue to create the perception of a labor shortage, says Mark Murrell, president and co-founder of CarriersEdge.
"It's important to remember that workforce development isn't just about attracting and onboarding new hires or reskilling existing workers for new technology. It's also about helping workers to advance in their careers, which is a subject rarely discussed in the transportation sector. In other industries, workers routinely work their way up the ladder from junior to senior to expert and so on. In transportation, a driver is a driver. They may have 3 years of experience or 30, but in most cases, they still do the same work, have the same title and earn the same base rate," Murrell says. "Proper workforce development requires companies to have a plan for those senior and expert-level drivers that reflects their experience and skill levels. That may mean using them more broadly as trainers and mentors, involving them in equipment spec'ing and delivery optimization or moving them into non-driving roles. Regardless, it needs to be considered. Without that, companies are squandering a mountain of experience that could help them improve their operations and profitability as a result."
"[These] issues combine to squeeze companies in their efforts to stay current – new technology can help improve efficiency, but to take advantage of it workers need to be adequately trained, and there's less and less time available to get that training to them," Murrell adds. "We're seeing companies tackle the issue in a couple of ways. First, by focusing on creating exceptional workplace cultures, they lower turnover and create a more attractive environment for new people coming into the industry. Second, they embrace online tools for communication, education and streamlining of workflow. Each of those is a lengthy discussion of its own, but they're tied together--engaging the workforce to find ways to improve efficiency, implementing online tools that support those efforts and continuing to optimize the process all help drivers make the most of their day while also moving the company forward."
Expand diversity efforts
Companies should also focus on expanding their diversity efforts, Murrell adds.
"The industry has traditionally hired from very specific segments of the population, but those segments are no longer sufficient in filling the need for new entrants," he says. "The industry as a whole needs to embrace diversity and inclusivity efforts in order to start attracting greater numbers of workers from non-traditional sources."
The pay gap between men and women under 40 is beginning to narrow, according to a new report released by the Association for Supply Chain Management (ASCM). Women under 40 report a median salary of $81,000 annually, where men in the same age group report a median salary of $79,000 annually. And, those who hold at least one APICS certification report a median salary of $90,000, which is 27% higher than those without a certification. [Go to SupplyChainLearningCenter.com to learn more about becoming APICS certified].
"It's not enough to just report these disparities; supply chain organizations must lead the way by creating an environment where diverse talent is valued, included and developed," ASCM CEO Abe Eshkenazi said in a press release. "The need for supply chain professionals has never been greater, so now is the time to expand the aperture to include diversity of thought, influence and input, particularly for women and people of color."
What's more is, women comprise 41% of the supply chain workforce in 2021, up from 39% in 2020, according to a recent survey by Gartner, Inc.
"Contrary to other industries, supply chain's mission-criticality during the COVID-19 pandemic has meant that many sectors did not reduce their workforce, but rather continued to hire and even faced talent shortages, especially in the product supply chains," Dana Stiffler, VP analyst with the Gartner Supply Chain practice, said in a press release. "This resulted in many women not only standing their ground in supply chain organizations but increasing their representation in organizations. We also recorded a record number of specific commitments and supply chain-led actions and saw existing programs starting to pay off."
However, 54% of survey respondents said that retaining mid-career women is an increasing challenge. When the Coronavirus disease (COVID-19) pandemic displaced kids to e-learning at home, it also created additional challenges for the working female parent to juggle both job and remote learning simultaneously.
"Supply chain leaders who are serious about their gender equality efforts must create tailored leadership development programs and explore flexible work policies that cater to the needs of midcareer women," Stiffler says.
Likewise, only about one in three manufacturing roles are filled by women, and according to the 2021 Deloitte and The Manufacturing Institute DEI Study, one in four women in those manufacturing roles are contemplating leaving the industry as a result of poor work-life balance or lack of flexible work arrangements.
According to Deloitte's 2021 Global Resilience Study, manufacturers who undertake diversity, equity and inclusion (DEI) efforts tend to have better financial results, and 63% of manufacturers say DEI has enhanced their ability to attract, retain and develop talent.
Promote further education
Supply chain education has become more paramount than ever. From training to upskilling to increasing diversity and inclusion in the supply chain workplace, many of today's companies are expanding and enhancing their workforce development efforts.
And, with an aging workforce, students are the key to the future.
"There are barely enough people in the industry to do the job now, and many of those workers have developed years of bad habits because the industry lacked tools to provide professional development and adequate oversight," says Murrell. "As the job description changes to reflect new technology, regulations and best practices, students are best positioned to take advantage of those changes and improve the overall efficiency of the company."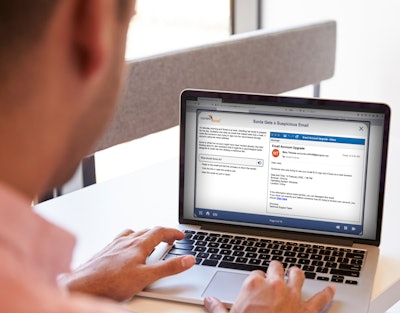 But, to do so, companies need to work with local colleges and universities in order to network with young talent.
"The basic building blocks of recruiting supply chain talent are largely similar across degree programs. Companies still need to develop relationships with universities that fit their needs and leverage the career services resources at those universities. Company culture, location, the nature of the work, career opportunities and compensation are important to any student, but MBAs will likely be even more savvy and aware of these elements when negotiating an employment offer. In my opinion, internships and/or co-ops are still the best recruiting tools. They are extended interviews that give both the student and employer insights into a potential employment relationship. When companies offer valuable internship programs (for either undergrads or MBAs), they set themselves up for success. Students come back from good internship experiences energized and share their experiences with classmates. This type of authentic word-of-mouth marketing promotes companies and generates interest from other students," says Dr. Rodney Thomas, director of the Undergraduate Supply Chain Management Program at University of Arkansas, and one of the supply chain professor panelists in SCN Summit: Workforce Development.
Yet, despite major universities adding supply chain majors to their roster, the industry is still struggling to attract young talent, according to a study by Bastian Consulting. A majority of respondents believe that graduates are unlikely to apply for roles within the supply chain. That's because 76% believe there isn't enough being done to raise awareness of the opportunities within the industry; 70% said organizations lack appropriate apprenticeships or graduate recruitment program opportunities; and 51% said that technology has changed the type of skillsets required in a position.
That's why The Next Generation in Trucking Association partnered with local schools to provide CDL Driver and Diesel Technician programs for young adults in Kentucky, Wisconsin, and California, and promote trucking as a positive career field, encourage the training and employment of young people in the trucking industry, promote their education, connect them to training and employment opportunities and create a diverse, equitable and inclusive workforce.
"Programs like this one are critical game changers for not only developing a skilled workforce, but also creating pathways for that skilled workforce to advance in their careers in the trucking industry," Lindsey Trent, Ryder customer and business development manager and co-chair of Next Generation in Trucking, said in a press release. "We are eager to train, mentor and match a fresh generation of drivers to the 21st century needs and demands of the trucking industry."
The Women in Trucking Association (WIT) announced plans to launch a pilot mentoring program for entry-level female drivers through a partnership with LeadHERalliance Mentoring. The program, called LeadHERtrucking, will utilize the mentoring structure to match women drivers new to the industry with experienced women leaders that have long-term, successful careers as drivers.
"Part of the mission of WIT is to encourage the employment of women in the trucking industry and minimize obstacles they face. We believe the connections and mentoring created through this support system will make a significant difference in the lives of entry-level drivers. Our goal is to decrease the percentage of drivers who leave our industry within their first 12 months. This program will give the new female driver much-needed support as they navigate this complex industry," Debbie Sparks, VP of WIT, said in a press release.
The future of supply chain careers
Cold food chains and transportation are undoubtably feeling the pressure of a talent shortage, says Melissa Hassett, VP of client delivery, ManpowerGroup.
"According to our Employment Outlook Survey, manufacturing, production, operations and logistics have resulted in talent shortages with 83% of manufacturing/production employers reporting hiring difficulty, while 80% of operations/logistics and 79% administration/office support employers reporting similar challenges," Hassett says.
Yet, more than 7,300 U.S. employers are reporting the most optimistic outlooks since 2000, according to the latest ManpowerGroup Employment Outlook Survey.
"We are seeing rises in pay and larger sign-on bonuses to help recruit new talent. We've also seen more and more employers provide faster pay cycles, some pay each day. Finally, for roles that cannot be remote and require employees to come on site, we are seeing more employers offer flexible start and end times for the shifts; this is particularly true in manufacturing. Employees want better pay, more flexibility and skills development with a commitment to sustainability," she adds.
"We [also] found that 38% of organizations have accelerated their digitization as a result of the pandemic and 86% of those plan to increase or maintain their hiring as a result, contributing to growing polarization between those with the skills to take advantage of tech and those that are subject to it," Hassett says.
Promoting a positive company culture also separates companies from those that just view their employees as a body in the chain.
But, it's the retention programs, expanded diversity efforts and further supply chain education that are making the difference in closing the labor gap and keeping product moving through the cold chain, despite supply chain disruptions.
Go to SupplyChainLearningCenter.com to expand your knowledge on the supply chain, increase staff development opportunities and enhance learning growth within your company. The Supply Chain Learning Center offers courses from current partners with certifications ranging from procurement, planning and inventory management to logistics, transportation, distribution and supply chain management as a whole.