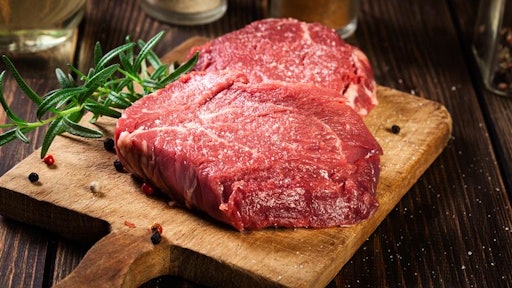 Sławomir Fajer
There have been lots of eyes on the meat industry lately. Innovations in alternative meats have tempted many consumers in straying away from the real product. However, the Coronavirus disease (COVID-19) pandemic created a new demand for meat, as consumers were forced to stay and cook at home because of state-wide lockdowns.
According to a May 2020 study by Fact.MR, beef consumption is expected to maintain its dominance in the processed meat market, growing two times during the forecasted period. Meanwhile, in North America, beef consumption is set to account for nearly 40% of the total processed meat consumption.
One company that is changing the game in meat processing is Silver Fern Farms.
Silver Fern Farms, New Zealand's largest grass-fed lamb, beef and venison producer, supplies the world with a high standard in red meat. The company produces 30% of all New Zealand lamb, beef and venison in partnership with 16,000 farmers, exporting to over 60 countries.
The company is a forerunner in environmental sustainability, using origin traceability technology to give consumers to confidence of knowing exactly where their product came from.
"Our end-to-end sourcing in the U.S. is a point of pride for us. Silver Fern Farms ownership structure, operations and partnerships gives us control and oversight of our supply chain from farm right through to retailers, which is a unique point of difference vs. our competitors," says Matt Luxton, country manager and director of sales, USA, Silver Fern Farms. "We have direct relationships with our retailers and communicate directly to our consumers to maintain our transparency and listen to the needs of our most important stakeholder, the family that gathers around for a meal with Silver Fern Farms on their plates. The big picture is that Silver Fern Farms prioritizes connectedness and control throughout the supply chain from pasture-to-plate."
Meanwhile, the company is making waves when it comes to sustainable packaging. The company partnered with Sealed Air to measure and reduce its plastic use. By removing non-essential plastic liners, changing to a thinner gauge and making its material more recyclable, Silver Fern Farms has permanently removed 89 tons of plastic from its supply chains annually. In addition, its retail packs are vacuum packed for freshness, enabling a 25-day shelf life, giving a longer window for retailers to sell and consumers to eat it, thereby reducing food waste in the process.
"We want to be as recyclable as possible, but we haven't been able to duplicate the shelf life needed in the U.S. with recyclable-only packaging yet. Although that space is quickly developing with Sealed Air, whose company strategy aligns with what we do. They work with us outside of the increase of recyclables and together we're looking to cut out anything that is unnecessary," says Luxton.
Still, as consumers began to stockpile essential goods, Silver Fern Farms was able to maintain its ability to scale with rising at-home shopping demand with a new e-commerce platform to meet customer needs. The platform offers curated bundles of Silver Fern Farms beef, lamb and venison right to consumers' doorsteps. This helps the company avoid any stock out issues that may arise as the pandemic continues.
"In 2020, supply chains around the world have been put under considerable strain at certain times of the year and it has affected certain areas more than others. Being a global food business, we have been able to pivot quickly into areas that have seen spikes in demand while also supporting our key customers around the world through the harder times of each region," Luxton explains. "Working closely with our partners in each country and utilizing our Silver Fern Farms people around the world we have been able to quickly shift supply to where the demand was coming from. The most important part of this was to ensure that our retail partners around the world had product on shelf constantly and most importantly at crucial times. This included the activation of increased stock for the U.S. environment at times of pandemic buying."
Despite the fact that the company is working through a global pandemic, it has been able to ensure the safety and wellbeing of its employees. Silver Fern Farms adopted social distancing measures and other health and safety requirements, stricter sanitary guidelines and implemented a more robust communications process to provide up-to-date information to employees.
"The spread of COVID-19 has affected countless communities around the world, disrupting global markets and food production systems and impacting people's access to daily necessities. New Zealand's quick response to the virus, minimal COVID-19 spread, plus our enhanced safety measures and hands-on coordination with partner farmers and distributors has allowed us to continue supplying people around the world with nutritious grass-fed red meat products," says Luxton.