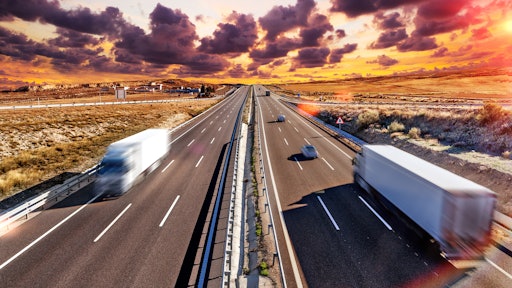 carloscastilla/Adobe Stock
Daimler Truck AG and Volvo Group partner to push new ways of fuel in the logistics industry in its new joint venture named cellcentric. The JV focuses on accelerating hydrogen-based fuel cell research for powering long-haul trucks and will result in a Europe-based fuel cell production series to start in 2025. Daimler and Volvo also call for a harmonized EU hydrogen policy framework to support the technology in becoming a viable commercial solution.
Per PR Newswire: 
These ambitions were revealed as part of an exclusive digital launch, led by Martin Daum, CEO of Daimler Truck AG, and Martin Lundstedt, CEO of Volvo Group. Designed to help meet the 2050 targets of sustainable transport and a carbon-neutral Europe as part of the European Green Deal, cellcentric will develop, produce and commercialize fuel-cell systems for both long-haul trucking and other applications. The joint venture can draw on decades of expertise and development work from both Daimler Truck AG and Volvo Group.
According to Daimler Truck AG and Volvo Group, purely battery-electric and hydrogen-based fuel-cell trucks will complement each other depending on the individual customer use case. Battery power will be rather used for lower cargo weights and for shorter distances, while fuel-cell power will tend to be the preferred option for heavier loads and longer distances.
"Hydrogen-powered fuel-cell electric trucks will be key for enabling CO2-neutral transportation in the future. In combination with pure battery-electric drives, it enables us to offer our customers the best genuinely locally CO2-neutral vehicle options, depending on the application," says Martin Daum, chairman of the board of management of Daimler Truck AG and member of the board of management of Daimler AG. "Battery-electric trucks alone will not make this possible. Together with our partner Volvo Group, we are therefore fully committed to our fuel-cell joint venture cellcentric and we are both pushing forward the development of the technology as well as the series production preparations. Regarding the necessary hydrogen infrastructure, it is clear that green hydrogen is the only sensible way forward in the long term."