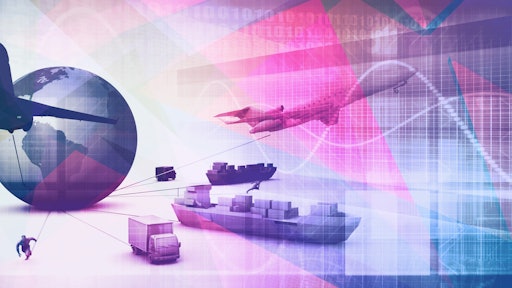 kentoh/stock.adobe.com
Resilient supply chains have been highlighted as a necessity in recent years. For 3PL's, efficiency is the backbone to remaining agile in transportation and distribution. In an increasingly complex and unpredictable business environment, creating resilient fleets is key to long term success.
According to Rene Vallejo, senior executive at SAP Business Network for Logistics, the journey toward logistics resiliency is a key ingredient for businesses to survive—and thrive—in the current financial and logistical environment. Maintaining solid relationships, contingency plans and implementing managing technology can improve fleet resiliency in the future.
Positive management strategy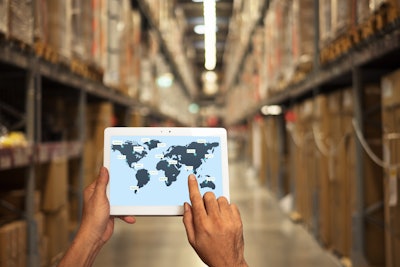 Resiliency in fleet management refers to the ability to adapt and recover quickly from disruptions, whether they are caused by natural disasters, supply chain disruptions, technological failures or any other unforeseen events. Resilient fleets can continue to meet customer demands even when faced with challenges, ensuring the seamless flow of goods.
How?
A good start is implementing a management strategy.
According to Hadley Benton, VP of business development at Fleet Advantage, the best fleet management strategies today are designed to enable flexibility and business agility to rapidly evolve with changing market dynamics and conditions, as well as shifting economic demand.
"Supply chain disruptions in food retail and cold chain are more common than ever and businesses need to adapt. The pandemic shut down manufacturing and distribution facilities all over the globe and even now, businesses can't reliably source many materials in a timely manner. Businesses are facing material shortages and production delays with both inbound and outbound logistics," says Benton. "This is also the case for truck equipment manufacturers, who are facing ongoing truck and part shortages. This means longer lead times for new equipment. To meet customer demand, it will be important for businesses to act with agility and transparency."
Today, Benton explains, companies utilizing equipment finance are seeking partners who offer financial and operational flexibility and agility with programs including:
Sale-leaseback programs
Leveraging advanced data analytics for optimum truck utilization modelling
Fleet modernization reports
Financial metrics such as lease vs. purchase analysis
Full service vs. unbundled decisioning
All of these operational programs come with the need for communication and good relationships with partners. Andrew Lynch, president at Zipline, explains that fleets and carriers need to be treated exactly like shippers and clients because we rely on them to deliver our value proposition through each transaction.
"The ability to be flexible and resilient in our business means having a flexible and resilient network of partnerships. So, in an increasingly dislocated environment, leaning into building a combination of trust and a mutually agreed-upon definition of success in those partnerships is more critical than ever," says Lynch.
Benton extends on this idea reporting that when it comes to fleet management, having a partner with the flexibility to modify your financing term/structure in the face of change is critical to maintaining fleet resiliency.
"A financial structure that closely mirrors ownership is a great start. Be sure you have the ability to analyze crucial fleet data for making optimal financial decisions. Right-sizing the fleet can only be done if your financial partner has the flexibility to help early term, extend or exchange assets," says Benton.
Contingency plans
In a survey by Orbus Software, enterprises that suffered disruption experienced knock-on effects, spanning staff shortages (56%), supply chain issues and increased business costs (48%) coupled with technology costs increasing (44%). How do you prepare for these impacts from disruption? A back-up plan. In the ebb and flow of food logistics, contingencies are among one of the only ways to prepare for the unexpected disruptions that can't be avoided.
"First, having a fleet replacement strategy and sticking to that strategy is important, but just as important is having a contingency plan when the market changes. A strong focus on operational efficiency and automation where possible can help maintain fleet resiliency. Make use of automated tools to support your operations from end to end. For example, you can use chatbots and help desk solutions to help customers answer questions easily and navigate your site, which will reduce customer support tickets and help customers get answers to their questions more quickly," says Benton.
By using options like automated returns management tools, you'll be able to reduce customer support time spent managing refunds and returns, resulting in faster customer service and reduced manual labor needs.
Benton explains, "Rather than relying on a manual returns process, which can be slow and frustrating for customers, 3PLs can integrate seamless returns management technology to provide a simple, fast user experience for customers to return products via a self-service portal."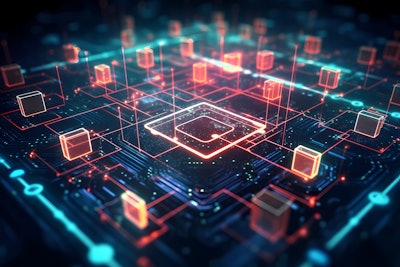 Forecasting the supply chain is difficult but not impossible. Data, analytics and visibility into nearly any metric is an option that helps fuel decision making, cultivating a reasonable level of preparedness. Geoff Coltman, VP of Catena Solutions, explains how critical data management has become.
"This requires robust data management systems (like data quality and governance software, automated reporting and dashboards with ERP data) that can handle the complexity and volume of supply chain data and make it actionable. By implementing advanced data management and supply chain visibility strategies, a company's time and resources can be freed up, allowing leaders to strategize and execute improvements instead of spending valuable time mining and analyzing fragmented data," says Coltman— and influence future outcomes. "We have seen it work best when supply chain decisions for an organization are integrated with finance data and reporting. We recently modernized the supply chain reporting for a popular CPG company that was looking to increase data management and visualization success. We implemented a suite of dashboards helping highlight notable data points and provide insightful analytics, which helped the organization take a fresh look at the health of a business."
Previously, many businesses were unsure of how they could transform their supply chain data into insights and soundbites they could use for action, according to Vallejo. But now he says, due to adaptability, businesses can "make the data actionable" across a variety of other businesses.
"By connecting and collaborating with other businesses and then automating and optimizing their networks, businesses will be able to achieve adaptability consistently— and they'll be more proactive, rather than reactive, to challenges," says Vellejo.
Resiliency boils down to these key elements: strategy, partnerships and preparedness. Simple enough to lay out in an article but much more complex in practice as an ongoing process. By embracing diversity, technology, data-driven decision-making and strong relationships, 3PLs can better prepare respond to disruptions as they arise. With these actionable ideas, resilient fleets can weather the storm, of any storm, disaster or upheaval, and continue to deliver exceptional service to customers, ensuring longevity today and tomorrow.