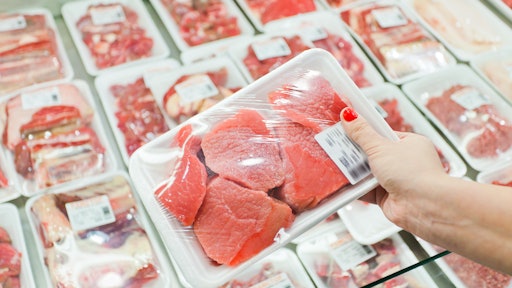 petunyia AdobeStock_63677851
The nation's food source supply chain is something that affects everyone. In fact, you'd probably struggle to find a system more Americans rely on each and every day -- it's quite literally the lifeblood of the country. Where food comes from and its resiliency is a central pillar of society. Despite this, advances in tech and innovation have lagged in this area and it remains an area sorely lacking in comprehensive, accessible data, making it highly fragile and more susceptible to problems and breaks in the chain. The pandemic highlighted weaknesses in the supply chain, and it is imperative that the food chain is fortified to protect against future disasters and interruptions. A plethora of "dark data'' exists, but it's often siloed, unaggregated, and disparate.
That said, recent advancements in technology are making this data available and usable, leading to more innovation, better financial outcomes, optimized operations and visibility, and countless other opportunities for a more resilient food chain.
There are five ways advances in supply chain technology are helping make the food supply chain stronger – each feeding into the next:
Bringing much-needed innovation.

Although FoodTech is a category that's exploded in the last several years, most innovation has been focused elsewhere, outside of the supply chain – and even more rarely specifically in agriculture and livestock. One of the reasons for this is that living supply chains are incredibly complex, ever-evolving and require significant investment in biotech and epidemiological models. Biological and biochemical uncertainties make these supply chains inherently unpredictable. The factors that affect food systems are sometimes out of our control, such as changes in weather. This impacts crop yields, and variations in feed can affect poultry health and growth, thus affecting output. These factors make innovation tougher, but not impossible. Technology that's bringing disparate data from across the chain is helping move the needle forward.
Creating visibility.

The food supply chain has its fair share of issues, but a lack of visibility tops the list. What does this look like specifically? Despite the wealth of knowledge available within the food supply chain (i.e. enterprise resource planning [ERP] systems, robotics, etc.), none of them communicate with each other. By integrating disparate systems with new information, you can unlock further value from the system. In poultry, for example, volatility in weight makes it difficult to automate processes downstream. By combining new visibility with data science and process control, you can start to bring some of the standardization, predictability, and defect reduction such as the six sigma practices to complex food supply chains, reducing waste and increasing the resilience of food production.

These innovations are allowing for the next generation of technologies to unlock a holistic view of the supply chain with unprecedented granularity, including insights into microbial threats.
Allowing for healthier, less disrupted food sources.

When able to see microbial threats on a deeper level, producers can access more information in a more comprehensive way than ever before. Some monitoring products allow poultry producers to identify Coccidia, a disease affecting poultry health and productivity in real time, giving producers intelligence that helps lower their risk from the respective threats, quantify how effective their control programs are performing, and optimize production for safe and abundant food. Tackling the health of the livestock in real time will allow producers to be more efficient.
Increasing profitability.

The technology that provides visibility into the food supply chain can directly impact profitability by offering real-time data into operations. And while profitability is important for individual players in the field, increased profitability feeds resiliency for the entire chain. A data-focused approach helps identify problems much faster to address issues before they become widespread, while also identifying opportunities to improve and maximize operational efficiencies like never before.
Attracting top talent.

In order to remain competitive in the global market, talent is a critical component. Traditionally, the industry has encountered difficulty in drawing white-collar talent from more "glamorous" sectors like Silicon Valley; however, by showcasing the potential for innovation and impact, that can change that. Bringing the right tech and innovation in data to the sector can further attract the brightest minds to the field, providing more opportunities to advance the evolution, profitability and ultimately, resilience of the supply chain.
Although food has gotten considerable attention over the last several decades – from its nutritional value to its carbon footprint – closer attention must be paid to the mechanism by which food is produced -- the food supply chain itself. The importance of food on health, environment, and economy cannot be understated and the time is now for technology to help fortify the resilience of today's food chain.