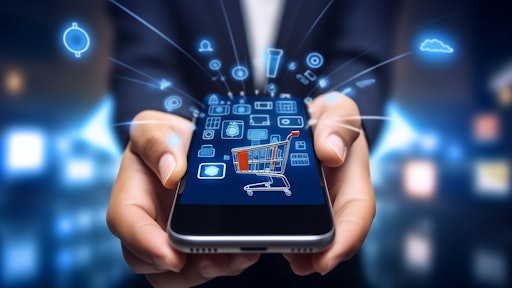 Marius AdobeStock_600859974
Food safety, efficiency and sustainability continue to be top of mind for both food and beverage manufacturers, especially as consumers continue to prioritize purchasing from companies that produce environmentally and ethically sustainable products. Pair consumers' desire for more sustainable products and processes with increased regulation and stricter labeling requirements across the board and the pressure is on for the industry to deliver.
But, how can food producers and manufacturers ensure they are reaching the best quality in the least amount of time, filling any gaps in current tech stacks and also achieving their sustainability goals at the same time? It all starts with digitizing specifications. Let's explore how taking specs digital can help food companies achieve all of the above.
Replacing legacy systems, manual spreadsheets and outdated operational processes
Many food manufacturers today still manage critical data in Excel spreadsheets, external shared drives, PDFs, and even handwritten notes. Even relying on documents where multiple people can import, export and edit data all at once allows errors to be made and is a system that doesn't scale easily. These outdated manual processes cost food and beverage companies significant time and valuable resources, leaving a wide gap when it comes to overall operations and efficiency in general.
By replacing these legacy systems and numerous spreadsheets with digitized specifications, food producers and manufacturers are able to manage critical DNA-level data (i.e. specifications) via a centralized digital platform where everyone has the latest data and information. Providing a global team access to this level of critical data provides companies with the ability to quickly comply with changing regulatory requirements, minimize errors, scale more broadly and drive efficiencies across multiple work streams.
Choosing to take control of the data and promoting a digitized, single source of truth provides the foundation to increase a food company's efficiencies while also driving safety and sustainability goals.
The value digitized specs add above ERP limitations
Enterprise resource planning (ERP) systems currently do most of the work for shipping, distribution and purchasing teams, to name a few. However, having access to background specifications can help make jobs across the food and beverage industry significantly easier as digital specs create an entire ecosystem of DNA-level data.
Within the distribution sector, ERP systems are only capable of indicating basic information – like who the product is bought from, but not the manufacturer that made it. This creates a problem for many as it's critical to have visibility into the data that provides a more accurate picture of the product at hand. This is important if a customer wants to know more about where a company sources incoming materials from. With digitized specifications, companies can easily search and identify across incoming materials shipping temperature requirements, pallet configurations, material gross weights – all aiding in efficient load planning. When companies digitize specs, this information can be easily tracked and lanes of supply can be visualized. It even becomes possible to connect specs to transportations companies, something that the ERP systems of today can't even do.
Performance metrics also see a hefty boost when specifications are digitized because trends across a specific specification, specification category, or transportation provider are revealed and feedback can be given to suppliers for continuous improvement. This isn't to say current ERP systems don't deal with any kind of digitized data, but utilizing a specification management platform truly adds value above ERP limitations by allowing for the linking of multiple business processes within a single record to create a quick snapshot of performance and areas of opportunity to increase efficiencies. The benefits are endless, and it all starts with the digitization of this DNA-level data.
Where food producers can start when it comes to digital transformation
The first step to a food company's journey in digitizing specifications, or any digital transformation, is to identify what tools are available in order to maximize the management of data. Conducting research, talking to internal teams, seeing where data is currently being housed and just doing due diligence is the best place to start.
Another critical step for companies is understanding where the gaps are in reporting, tracking or even just managing data. This can be done by conducting an internal audit or gap analysis to find any problem areas or operational roadblocks within an organization.
It's also important to take stock of what the company's goals are. Whether it's to have better reporting, increased reliability and insight across an entire operation, confidence in meeting regulatory requirements or meeting (and surpassing) substantial sustainability goals, it all begins with digitizing data.
Conclusion
Food producers and manufacturers must get control of their data and work streams. Placing the spec at the center of everything adds significant value to business process planning and can ultimately help heal the global supply chain while also keeping a food company's goals and consumer concerns top of mind. When companies get the spec right, the rest – safety, efficiency and sustainability – follows.