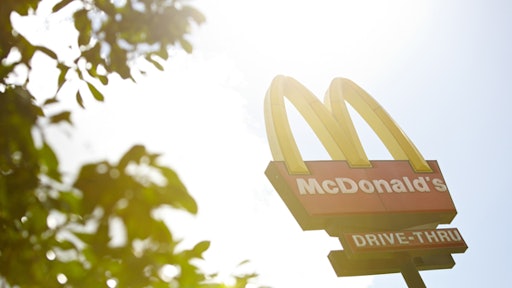 An increasing number of McDonald's customers don't just want a cheap burger and fries—they want that meal deal delivered to their door. Thanks to a partnership with UberEats, the chain is pushing further into the burgeoning delivery sphere.
"It's profitable... and right now we're looking to expand where UberEats has expanded around the world," CEO Steve Easterbrook said on an earnings call with investors Tuesday.
In other words, the brand is seeing significant enough returns—particularly from new consumers—to invest further in delivery with UberEats as its main partner for now. America's biggest burger chain started testing delivery at just 200 locations late last year in a partnership with UberEats. Delivery is now available in 5,000 out of chain's 37,000 locations.
To read the full original article, please click here.
Companies in this article