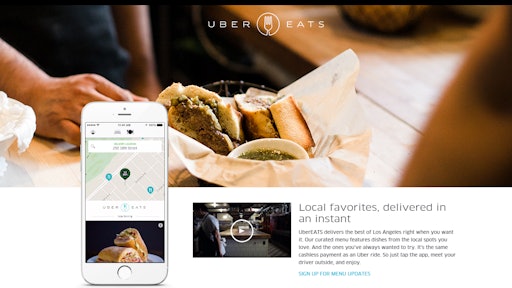 It's been a chaotic year for Uber, but one part of its business is a bright spot: food delivery. Since launching two years ago, UberEats is now in 200 cities and is profitable in 40 of them, the company told CNBC.
Uber is now competing in a crowded market, alongside GrubHub, Caviar and Amazon following its purchase of Whole Foods. Food delivery is a $100 billion-plus market, about 1 percent of the total food market, according to a study from McKinsey. Uber is betting that the edge in logistics from its ride-hailing business will help it make a push into food delivery.
UberEats was in 71 cities in March and profitable in three of them. As of October it was in 165 cities and profitable in 40. Uber said "profitable" means that the program is paying for all costs incurred in the cities and is sending money back to headquarters. It declined to share revenue numbers or more financial details.
To read the full original article, please click here.