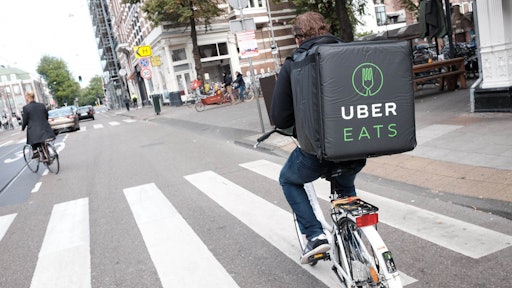 Uber's fast-growing food-delivery business is now bigger and more important than Uber's conventional taxi business in numerous cities across the world.
Uber told Business Insider that UberEats was bigger than Uber's transportation app in 19 European cities, and Toussaint Wattinne, a general manager for UberEats in London, described UberEats as among the world's fastest-growing food-delivery services.
"When we attribute our growth and try to improve our service, the first thing that plays a big role is the restaurant selection we're able to provide," Wattinne said at Uber's London office in the Aldgate neighborhood. The office has about 45 UberEats employees, a figure that is expected to grow by about 50 percent in 2018.
To read the full original article, please click here.