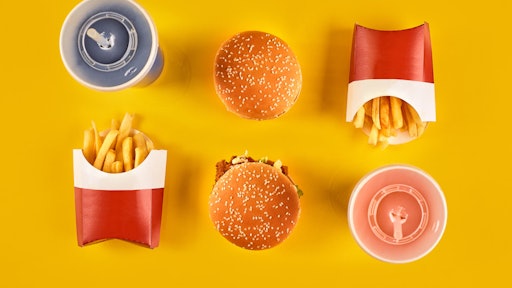 Getty Images
In a time where consumers don't want to leave their house in order to eat meals, delivery is becoming a high priority for fast food restaurants, including McDonald's.
However, delivery is straining the company's franchisees, saying that delivery costs are putting more pressure on their tight profit margins. McDonald's CEO Steve Easterbrook expects to expand on its delivery partnership with UberEats to drive sales growth. 
"Our margins do not allow for the commissions that Uber is taking nor the added rent and service fees McDonald's is enjoying," a newly formed organization representing most U.S. franchisees told members last month in an email obtained by Crain's. "Delivery is a growing segment of our business and it will one day cannibalize our on premise restaurant sales. If we allow this to occur under the current arrangement, our net cashflow will go down."
The dispute over delivery marks continues franchisees bear much of the cost to make the chain a more "modern, progressive burger company." According to Crain's, restaurant owners are spending upwards of $315,000 to remodel their stores to corporate-mandated standards include updated chairs, construction of a wall separating the kitchen from customers and installation of self-order kiosks.
Food delivery has quickly become a $3 billion global business. Currently, more than 19,000 McDonald's locations globally offer delivery, including about 8,000 U.S. restaurants, Crain's reports. The restaurant says that delivery orders are typically twice the size of an average in-restaurant check, adding that customers have also begun to order more frequently. 
While delivery is critical for future growth, franchisees warn it will drown our existing sales eventually. Adding to that, UberEats takes a 20 percent cut of every order, and franchisees have to pay that fee while corporate also takes its own cut. 
Owners are allowed to increase their prices in the UberEats app to offset increased expenses, however, McDonald's discourages the practice.