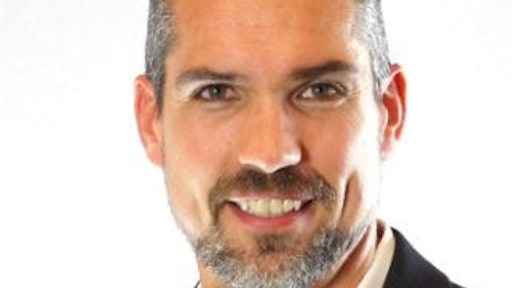 Think about the last time you bought groceries. Did you order online and get the food delivered to your door? Go to a store, and bring them home? Order online, and then, pick up in store? The logistical options available to consumers these days are abundant, with more startups popping up every day, attempting to make the consumer shopping experience as convenient and customized as possible.
Look at Blue Apron, for example. The meal kit service delivers prepared ingredients and easy-to-follow recipes to customers wanting a home-cooked meal without the hassle of shopping or prep work. And grocery delivery services, like Peapod and Instacart, have taken off in popularity, providing customers a way to buy their groceries anywhere, and have them delivered right to their door.
And then there's Amazon, which has been trying to break into the grocery market for some time now. Amazon has launched services like Amazon Fresh and Amazon Go, and now on the heels of the company's acquisition of Whole Foods, seems to be considering a meal prep service similar to Blue Apron. Amazon recently registered the slogan, "We do the prep. You be the chef,"—another indication the company will continue to offer more on-demand options that will heighten the competition in the already crowded grocery industry.
Supply Chain Impacts of the Acquisition
Amazon now has access to a multitude of Whole Foods distribution centers specifically designed to promote freshness of perishable goods. This will equip Amazon to beef up its grocery delivery services, with new capabilities to deliver perishable groceries to more locations—a key challenge for the market today. Existing grocery delivery services could be in trouble, with Amazon's offerings likely to become a direct competitor to existing services like Hello Fresh, Blue Apron, Peapod and Instacart—all of which will need to develop new supply chain, logistics and marketing strategies to stay competitive and relevant. Amazon already has made investments in ocean freight booking and plane leasing, which will pave the way for new industry standards for inventory management, logistics and distribution.
As more and more delivery services and options arise for consumers, grocery retailers are going to have to invest in the supply chain in a similar way to Amazon. Amazon is raising the standards for retail innovation with artificial intelligence (AI)-enabled online ordering, such as Echo and Dot; Dash goods ordering systems, which allow consumers to replace an item they are running low on with the single push of a button; and Internet of Things (IoT)-enabled inventory tracking and logistics, including smart containers and drone technology.
Amazon's purchasing power and expertise in supplier relations and operational efficiencies also will likely lead to new cost savings that Whole Foods can pass along to consumers, which will ultimately increase customer loyalty, satisfaction and brand reputation. Whole Foods has a reputation for providing high-quality, organic products, but at extraordinarily high prices. As Amazon helps Whole Foods find ways to lower its cost structure and offer high-quality natural products at lower prices, other retailers will need to rethink sourcing and procurement strategies to ensure they are getting the best value (and offering the best prices) in every category. This dynamic will trigger even more market competition and lower prices across the entire industry.
Amazon has been disrupting the retail industry for years, and these latest developments signal the next phase of its evolution. As the largest e-commerce company in the world, Amazon truly revolutionized the way consumers shop, and its success continues to force retailers to evolve or die. The grocery industry is squarely in its path, and it won't be long until we see the Amazon Effect take hold.